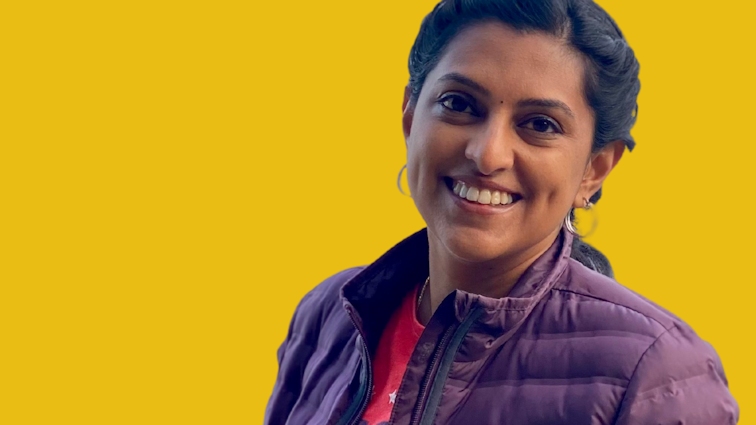 Jayashree returns to her homeland in India, where she encounters a young girl selling handmade toys and bangles.

The encounter reminds Jayashree of her childhood and a simple life lesson ... the smallest expression of kindness can take the biggest space in a person's heart.
A young, innocent village girl stood outside on the street selling handmade toys and bangles on a movable cart. The sun beat down on her head and back. She sweated heavily and appeared exhausted. She must have been standing outside for many hours on that hot summer day. I watched as one person after another passed the girl. A wave of a hand or a shake of the head. The answer always "no." Her eyes told me she was desperate to sell even a single item.

I had travelled to India from the USA to visit my parents in Chennai. En route from Trichy I stopped by one of Tamilnadu's famous coffee shops: "Kumbakonum Coffee." As I watched the girl from the shop, my mind wandered to my childhood memories.
Many times, I came across underprivileged children who were forced to beg on the street for money or sell handmade items to support their family due to poverty. Whether it be on my way to school on the rickshaw, or while going to the market with my parents, these children who should have been free to study, were pressured to sell. I am grateful that my father, Krishnan, and my mother, Dhanalakshmi, taught me the importance of education and I had the privilege of being able to attend school. At the same time, my parents taught me to be loving and compassionate and to find ways to serve others in need.
A wave of a hand or a shake of the head. The answer always "no." Her eyes told me she was desperate to sell even a single item."
I walked over to take a closer look at the items the girl was selling. There amongst her wares was a handmade bullock cart. As an educator and art and craft teacher, I host craft and baking workshops to raise money for the underprivileged, orphaned, and special needs children in my motherland. I was moved by the innocent details incorporated into the design.
"The bullock cart is very good." I said to her with a smile. "I'll buy it. I'll show the children back in the USA and your bullock cart will inspire one of our craft classes."
I handed the girl the money. The look on her face of true happiness was priceless. I could clearly see her eyes glowing, and she wore a wide smile - a feeling of satisfaction for me, and a feeling of great joy for the young girl. She said "Akka, Mikka Nandri" (which means "Sister, thank you very much" in Tamil - a language in Tamil Nadu).
This experience taught me a very simple but important lesson: sometimes the smallest expression of kindness can take the biggest space in someone else's heart.
"Let no one ever come to you without leaving better and happier. Be the living expression of God's kindness: kindness in your face, kindness in your eyes, kindness in your smile."
This simple yet beautiful quote from Mother Teresa has served as a major source of inspiration for my perspective of life, and has guided me through many different acts of kindness.
May it guide you too.
---
Meet the Author ...
Jayashree Krishnan
Jayashree Krishnan is an Indian-American educator based in the US. She has completed her Master's Degree in Education at Dallas Baptist University in Dallas, Texas.
Using her wealth of knowledge, she has gained over the past decade, she incorporates creative art into education by designing educative materials to strike the imagination of young children. She is passionate about teaching multicultural arts and crafts.
She is the founder of "Arts by Jaya," a home-based art studio where children learn a variety of creative arts and crafts. She has also conducted many origami workshops for young children in camps, schools, and community centers.
READ ANOTHER STORY |
​Touching story of human kindness. On a bus from Phoenix to LA a woman hands over her last forty dollars. But that wasn't the end of her story...