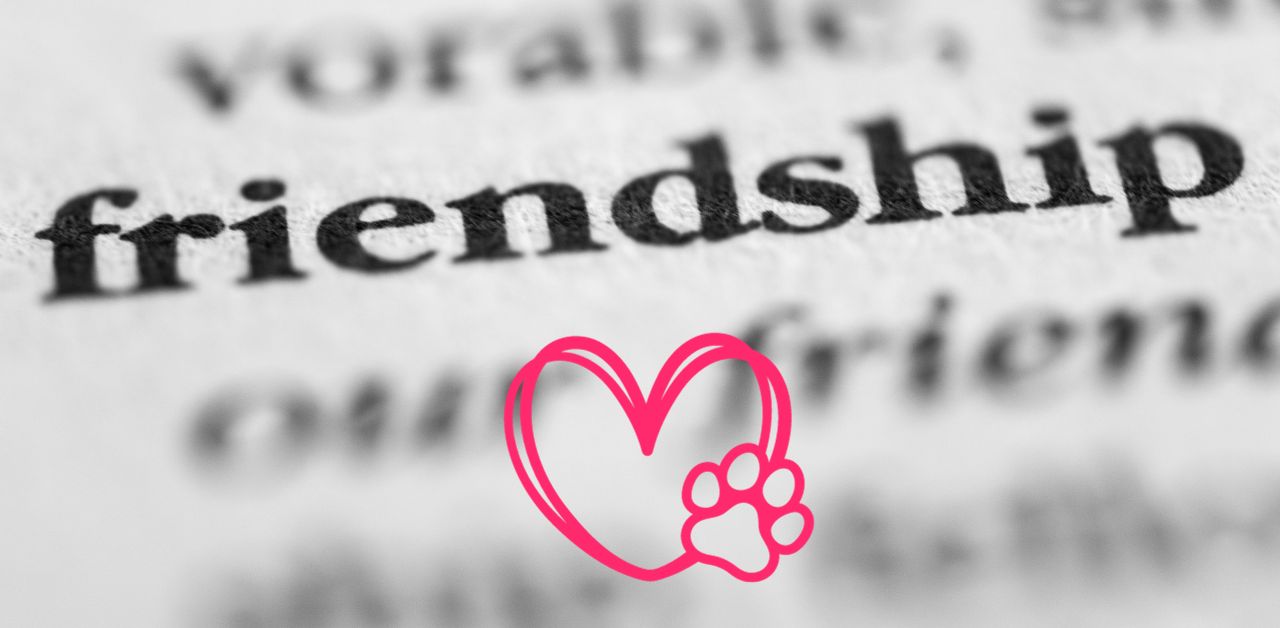 Delve into a world where every wagging tail and tender nudge between Lucy and Atlas speaks volumes about what true friendship entails. This isn't just a story about two dogs; it's an opportunity to reflect on the beauty of our connections and the lessons we can learn from the purest forms of companionship.
Dogs have a few unsavory habits. They eat their own poop, they often beg at dinnertime, and they have a way of looking absolutely adorable after having done something incredibly naughty, which makes it difficult to punish (perhaps 're-learn' is a better term) them.

On the converse, dogs are divine. They love hard, they are loyal, and while they may not always behave the way their people would prefer, they live according to the moment and deal with the consequences later. Dogs are special creatures and at times I am stricken by just how much we can learn from these furry four-legged friends so many of us love and count as precious members of our families.
Every morning when I let my elderly, arthritic yellow lab, Lucy, and my young black cockapoo, Atlas, out for their morning relief session, Lucy has a difficult time getting down the three steps leading from the back deck to the yard below. She takes it slow and often needs help as her back legs are chalked full of arthritis and hip dysplasia, which is very common in older (and larger breed) dogs.

I notice that every morning, when I call the dogs to come back in, Lucy struggles to get up the steps. Atlas, however, being only two and still very much in the throes of his best puppy life, bounds up and down the steps with the ease and energy of the Energizer Bunny. But rather than come directly to me, he faithfully waits at the top of the stairs and gently 'encourages' Lucy as she slowly and methodically takes it one step at a time. Atlas will bound up and down the three steps countless times while Lucy struggles to make it to the top one painful stair after the other. At times he will sort of nudge her with his nose as if to say: 'C'mon Ole Girl, You Got This!' It is quite apparent that while he could be inside dining on his fresh breakfast kibble, he chooses, instead, to actively cheer-lead, faithfully encouraging his older counterpart toward her waiting breakfast they both know is waiting for them just inside the back door.

If only we all had a friend like Atlas. Sure, he may annoy us with his endless energy and lack of well-trained manners, but dog-gone-it, he has our back, our legs, and our aging hips. A friend that stands by while we struggle and cheers us on toward waiting victory. A friend who knows our suffering and encourages us to keep going. A friend who denies their own delightful portion of morning bliss simply because they know we need their support more than they need to fill their grumbling tummy.
A friend that stands by while we struggle and cheers us on toward waiting victory. A friend who knows our suffering and encourages us to keep going.
A Lesson in True Friendship
Atlas and Lucy share a true friendship. All she has to do is barely growl, and he is on immediate alert to start, stop, or continue on his random way. He respects her authority. She is no doubt the alpha dog in our home, and she has every right to be, her age and loyalty have earned those honorable stripes! Atlas never questions Lucy's strong personality, and he is always waiting to guide her up the difficult stairs she faces every single morning.
Lucy has a great many age-inspired aches and pains that we try to keep as minimal as possible in her elder age. But one thing she will never know is loneliness and one thing she will never feel is lack of love. She has both in spades, not only from her humans, but from the little puppy monster she had no choice but to adopt into her pack two years ago.
I love these precious little lessons of humanity, ironically from our non-human family members.
Do you know someone struggling today? Someone with barely enough energy to take that next step? If so, be a genuine friend like Atlas; cheer them on, encourage them, inspire them, at the very least, just walk beside them and let them know they are not alone.
---
About the Author - Manndi Maphies
Manndi Maphies works at the UMKC School of Pharmacy and as a freelance writer in her spare time. Her greatest passion is being a boy mom to her two sons, William (11) and Waylan (9). Her sons never fail to provide daily entertainment, inspiring many of her writings.
She also loves to write about everything from being a single mom and dating after divorce to finding love later in life, the devastation of miscarriage, the loss of a loved one, and starting over. Her pieces are lovingly filled with inspiration, encouragement, and always a touch of humor.
READ ANOTHER STORY |
"Old But Not Alone" A touching story highlighting the work of "Grannies in Demand" and the older folk they help in the care homes of Israel.