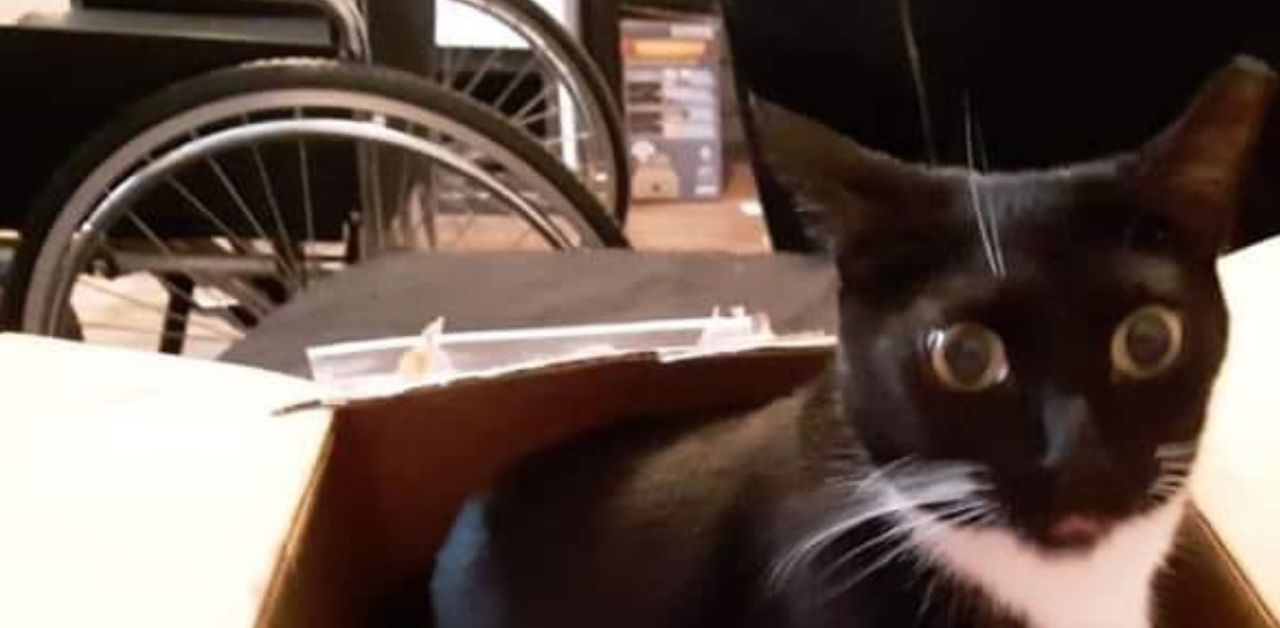 On bad days Sarah struggles to do everyday things many take for granted. In this story, she shares how healing can be found in the most surprising places ...
I should have been happy. Living in a huge house with my partner, surrounded by his loving family. There was a time when a life full of love like this was unimaginable for me …
I grew up the only child of two severely mentally ill parents. My mom was considered developmentally challenged. The system labeled her "retarded" - and yes, I hate that word too –that's what they called her. I was taken from my parents and placed with relatives.
Instead of taking care of me, I was physically, mentally, and sexually abused. Three years of torture left me with trauma-induced PTSD, agoraphobia, and a slew of other alphabet-twisting diagnoses. I walked with a cane, a telltale sign of my later diagnosis of Multiple Sclerosis (MS).
Now, for the first time in my life, despite my disability, I had everything I dreamed of. I was surrounded by happiness … but still, I couldn't face daily activities. Getting up in the morning seemed impossible.


Introducing Harley
My birthday was coming up - February 2nd. My partner and I were preparing to move into our own place. Terrified of big change but excited about going into our own home for the first time, I decided a kitten would be a perfect gift for my birthday. My partner agreed, and there began my search for a solid black kitten.
Despite hours of searching, I couldn't find a single kitten meeting my strict criteria - solid black and cute. Four days later, I found a lady who had a litter of 'oops' kittens that all needed homes. I immediately fell in love with a tuxie. I named her Harlequin Elaine Jager. She goes by Harley for short.
Harley was thrust into my arms on February 3rd. I wrapped her in a pink baby blanket. From the moment we met, it was love. I would give Harley love and care. Harley would bring me love, loyalty, and healing...


Harley and My Bad Days
On mornings I can barely walk, Harley looks into my eyes. She speaks, "meow". I'm reminded that she can't feed herself. I get out of bed.
On days I cry, Harley sits on my chest as if offering her silky fur to dry my tears. When I am stressed, Harley drapes herself around my neck like a mink wrap. She purrs until I give her belly raspberries. She'll grab her purrito and bunny kick it across the room. I laugh, and all those feel-good endorphins are triggered.
She helps me push past the bad days … and the difficult nights.
Through nights of insomnia and pain, Harley sits beside me, begging for pets. The touch of her fur as I stroke her back is soothing, like a glass of warm milk. Soon I yawn and fall asleep to the sound of her purr.
Harley continues to be a healing force in my life. She helped me with the stress of moving into our new place. When I lost my mother-in-law, she sat with me in my grief. When I was diagnosed with MS, she was there, ready to snuggle, purr, and comfort me. She gave me the ability to keep living. That's not something I could find in a pill, a therapist, or another human.
Maybe there is someone who, like me, has been hurt so badly by humans; they find it hard to understand why they are even here. You're not alone; you're worth the fight. Healing can be found in everyday situations – maybe somewhere we may not have thought about looking. Like I found healing with Harley.
You don't know what tomorrow holds. The only way to find out is to do everything you can to be there. Don't let trauma choose the end of your story. Write your own ending.
Harley's helping me write mine.
---
About the Author - Sarah Abyss
Sarah describes herself as a cat lover, and fellow human struggling to keep on going. To connect with Sarah, please leave a comment for her below.
READ ANOTHER STORY | Some people say Charlotte should never have been born, but she had different ideas. An inspiring story for anyone who has ever asked 'why was I born?'