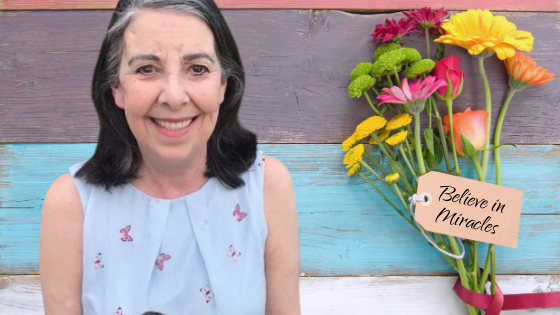 Inspiring story about a woman who after twenty+ years of heroin addiction is left homeless and close to death. Without hope she attempts suicide ... but instead of ending her life, she finds the strength to get clean and turn her life around in an almost miraculous way.
I left home with nothing except my three-year-old daughter, a stroller, and a bag of clothes. I had to leave. Francis, my partner, and I were both ticking time bombs.
Neither of us had been prepared for the trauma of giving up a twenty-one year heroin and methadone addiction. I perspired, lost sleep to nightmares, ached and cramped. Francis acted out in crazed ways; at first with a knife, then a rolling pin, then his fist.
I feared if I didn't leave now, somebody was going to end up dead.
I had no phone, no car, no money, no friends. My hair and teeth were falling out, my skin bled, and I constantly scratched at my scabs. I weighed 50kg and my nerves were shot to the point my hands shook continually.
My daughter, Grace, and I had nowhere to go. I was a walking wreck and carried the heavy weight of shame and guilt. We were eventually placed in a refuge. The pain I felt was so deep, I couldn't sleep because I couldn't stop weeping. Finally, exhausted, I took antidepressants one after the other, hoping that I would go to sleep and never wake up again. But I did wake up. I wanted to die, but God had other plans.
"My hair and teeth were falling out, my skin bled, and I constantly scratched at my scabs."
A week before Christmas Day, 2006, through a course of unexpected happenings, I took Grace to a church in Darlinghurst. I sat about ten rows from the front of the church eager to hear a message of comfort. Suddenly right in the middle of his sermon, the preacher called out, "Do you want to be made whole? Do you want to be made whole?"
Tears welled up in my eyes. I recognized the voice immediately. I knew that message was for me.
Just one week earlier, I had awoken at 11pm. I heard a voice in the air, not in my head. The voice said, "Do you want to be made whole? Do you want to be made whole?" It was the same voice. I thought it strange because the word 'whole' was not in my vocabulary at the time.
Now, I knew God was reaching down into my world for a reason. Even though my world had imploded, even though I had written myself off, even though I thought there was no hope for me, even though I had so much grief I had to deal with, even though I was homeless and trying to raise my little toddler alone, now I knew there was a greater purpose to my struggle.
And so, began my excruciating journey towards the light of hope, truth and freedom. I have been free of Heroin and methadone for the past twelve years.
"... now I knew there was a greater purpose to my struggle"
I thought I was completely alone but came to know that God is in us and all around us to shine light in our dark times - to bring hope when all hope seems lost - to do the impossible.
Even more impossible was the thought that my experience could bring hope to others. But that's exactly what I was called to do. And even though it was the most difficult thing I have ever done, I shared my testimony and that eventually turned into my book "From Heroin To Christ - A True Story."
The messages I receive from readers overwhelms me as I remember how unwilling I had been to tell my story. How impossible it all seemed at the time and how I was plagued by thoughts of 'I am not a writer, what about my children, who will even care about my simple story?' I am nothing special and I believe what God did for me, He will do for anyone.
I am so full of joy and hope for the future now. My daughter, Grace graduates' high school in a month and excels in her exams. My book was placed in Harvard University Library a year after it was originally published. Though I have no idea how or who did it.
I hope my story continues to inspire others through their struggles into freedom.
---
Hi, I'm Liz Moldovan.
I am a Mum of four adult children and one teenager, a grandmum of five and my autobiography, "From Heroin to Christ is in Harvard University library.

I went public with my true story, very reluctantly.

I enjoy gardening, drawing, painting and spending time playing with my grandchildren.