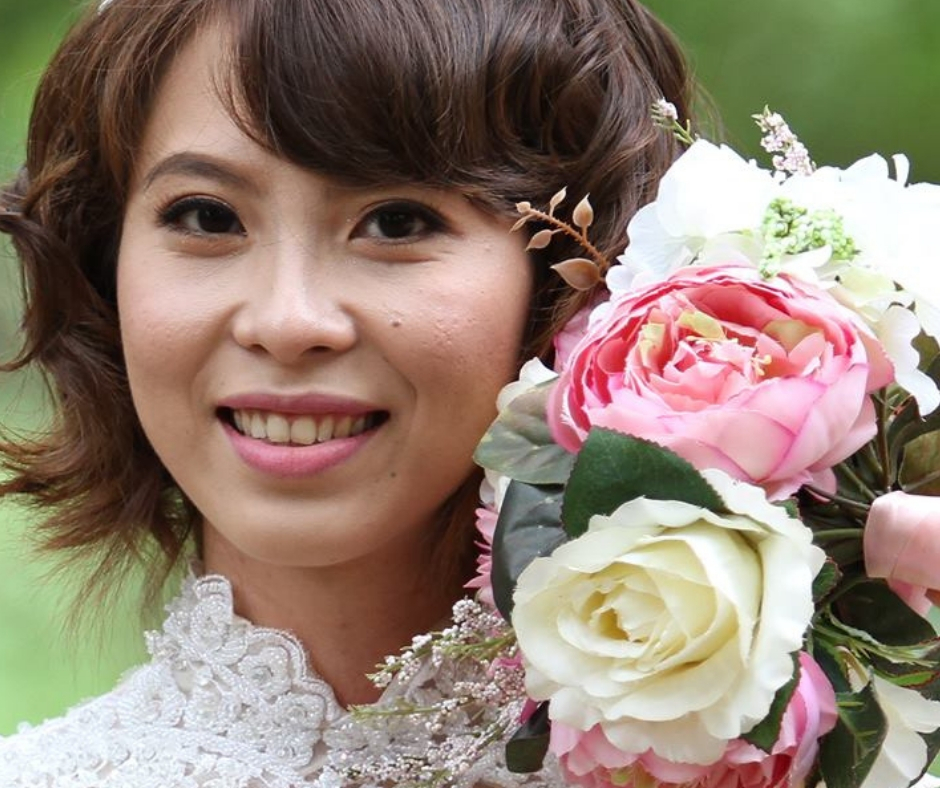 Pregnant and exhausted, Tram can't see a way out of her monotonous home-to-work, work-to-home daily routine... until one day a friend asks her for a favour.

Tram's story is about hope for a better life. It's about giving ...,and receiving so much more in return.
Tiresome life! Wake up at 6.00am. Leave for the office asap. Saigon traffic jams are a killer. Breathe in the pollution. Feel the stress rise through my body. Look at my watch. Show my face to the boss - NO LATER than 8:00am. Work in the office. Head out to meet as many clients as I can. Boring work. I'm pregnant. Always sleepy. Back to the office at 5:00pm. Report to the boss. Leave to go back home - 7.00pm.
Monday to Friday.
Every day.
Every week.

Pregnant. Too tired to exercise. Too tired to meet friends. Finally, the weekend. Too tired to go into the city. Watch television. Try to relax.

Start the week over again…
This tiresome life – is there any way out?


One day while working, I receive a call from a friend, "Tram, I need to loan some money. Can you help me?"

In Vietnam when a friend asks you for help, or they need a loan, and you've got the money... then you say 'Yes'. In Vietnam it is important we support our friends – especially a friend in need. That's the Vietnamese way.
I went to meet my friend at our local coffee shop. I handed over the money. My friend looked me in the eye and asked, "You okay Tram? You look so tired".
He was right. I was crazy tired. He sat patiently as I told him my tiresome story. My friend was working in IT, freelancing, sourcing work from an online platform that helps connect companies with freelance workers. "With your skills Tram, you should sign up as a freelancer" he suggested.
I took his advice and created an account. That's when things started to change for me and my family.
I was so excited when I was awarded my first project. My life as a part-time freelancer had begun. Slowly, slowly the projects came in. The projects started off as small, simple tasks. I worked my full-time job while taking on side projects.
I gave every freelance project, no matter what size and value, my very best. I started to build my reputation and accumulate great reviews. When the workload was too great, my husband helped out. We worked together as a team. It was exciting for us both. I could see hope for a better life. I could see a way out of my tiresome full-time job. Maybe I could get enough projects so I could give up my full-time job. I could work from home. I could spend time with my baby.
In Vietnam it is important we support our friends – especially a friend in need. That's the Vietnamese way.
Giving AND receiving so much more in return


I was now eight months pregnant. I'd been working on freelance projects for 2-3 months. It wasn't easy keeping up with my full-time job while freelancing projects on the side. It wasn't easy bidding and chasing projects over and over again. But I was determined to make this work. I was determined to find a way to live a different life.

That's when an incredible opportunity was presented to me. One of my clients asked me if I would make myself available to work with him as a researcher, on a repeat basis. Ongoing. I was put in charge of market research and administration of his Amazon business. I felt so lucky to have this opportunity! No more bidding for projects over and over. No more searching for new clients. No more chasing projects. He offered me a full-time salary, much greater than what I was earning with the company I was working for. The hours were considerably less. It was time to quit my tiresome job!
Soon after, I met my new client in person for the first time. He flew from the USA to Vietnam. He gave me a super cool laptop with a big screen to support my work. I'd never had a boss treat me so well before. This was the first time someone gave me something really expensive. My client valued the work I did for him.
When my baby came along he gave gifts. He bought business books for me to read. He helped me to increase my knowledge in the industry. He always paid me well and on time. But the greatest thing he gave to me was the opportunity to work from home and take care of my baby. I am so thankful for the opportunity he gave me.
Helping other mothers


After about one year of working with my first client, it was time to expand. I started taking on other clients from around the world. Slowly, slowly I was able to extend this "work from home" virtual assistant opportunity to other mothers living in Vietnam. I wanted to help other mothers find a way to earn an income while still being able to take care of their babies. I started seeking out suitable projects that could be taken on by other women with babies. I felt it was my way of helping the wider community of women in Vietnam.
Hope for a better life


When I think about my journey, I'm so grateful for my friend who wanted me to loan him money. At that time, I knew my life wasn't the way I wanted it to be. I wanted my own business and I wanted to be with my baby as he grew up. But I just didn't know how to get started. When I handed that cash over to my friend, I received so much more in return. I received quality time with my baby, I received a purposeful life and most of all I am able to help others.
Some people in my family said I was crazy when I resigned from the company I worked with. But I didn't care. Now they see how things have turned out for the better. I have more time for the important things in life. More time for family and my baby.
I'm doing things differently to a lot of people I know in Vietnam. But I believe if you want something different, you must do something different. We each have our way. I'm doing things my way. I'm listening to my heart. I'm following my dream.
My baby is three years old now. I am still very busy. But now, I am busy working on my own dreams, my own business, rather than being busy growing someone else's business. My income is higher. My quality of life is better. I now dream bigger. I have a plan to buy a new house every two years. Retire at fifty and travel around the world with my husband.
I hope my story inspires other women in Vietnam, and other countries to seek out their dreams, to encourage them to try and do things differently. My wish for every woman is that when opportunity knocks at their door, they are free and brave to answer. "Yes".
Tram lives with her family in Ho Chi Minh City, Vietnam.

In addition to building her virtual assistant business Tram also helps grow her family business. Tram's family sells delicious Vietnam Traditional Grilled Banana Cakes in 3 shops and she wanted to invite you to visit her family's shop.
Connect with Tram here: https://www.facebook.com/HapiChuoi/
---