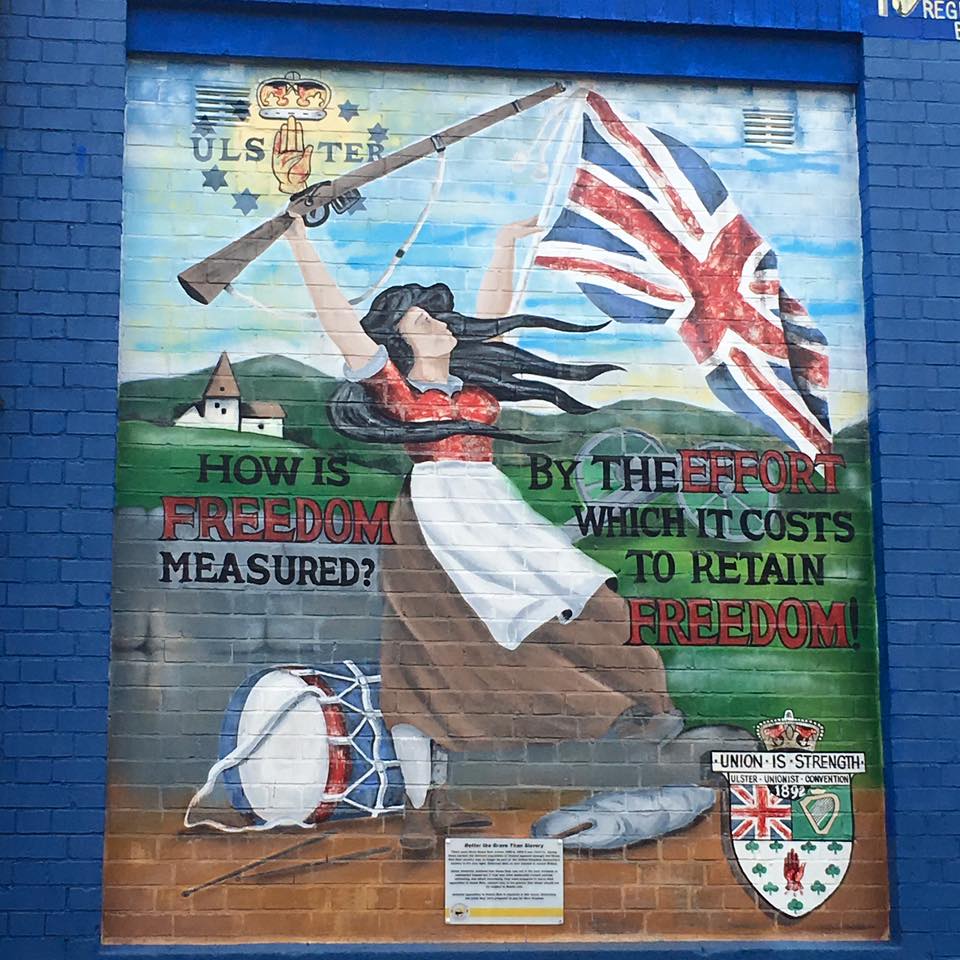 As a teen growing up in Australia, I dreamed of traveling the world but vowed never to travel to Belfast, Ireland. Thirty years later, I met Belfast and her people face-to-face for the first time. It turned out to be a life-changing experience.
It's 1987. I'm listening to Rick Astley on vinyl, sporting "Kylie Minogue" hair and a shoulder-padded t-shirt. I'm angry at my mother for not letting me wear make-up; angry at my father because he insists on watching Channel Nine News when us kids want to watch the TV show 'Neighbours'.
Mostly, I hate watching the news, but this night, one particular news story grabs my attention. It's a report on the Northern Ireland "Troubles". As I sit and watch the footage, all I feel is fear. "What is the world coming to? What hope is there for a future?" I thought to myself.
At that point in my life, I had never been on an airplane, my parents couldn't afford the Encyclopedia Britannica book set that the sales guy was selling at the door and the Internet was non-existent to me. My perception of the world (including that far-away place called Belfast) was based upon what I'd been taught by the grown-ups around me and what I'd seen on television.
All I knew of Belfast was the mass-media narrative; a story of guns, bombs, and blood fueled by political and religious hatred. I remember black balaclava faces; anger and strife. Terror. Right back then, I decided even though I would love to travel the world, and my grandmother was Irish, I would NEVER visit that place called Belfast.
FAST FORWARD 30 YEARS
I fly to meet Belfast and her people face to face.
There I meet Caroline, an intelligent and hospitable woman, who shows me the Belfast she loves. A vibrant city, full of color and friendly smiles. She shows me streets and neighborhoods where much of the action from the Troubles occurred. "Yes," she says, pointing to a mural. "There was much strife, but it wasn't all strife, not every day. I lived well growing up."
On another occasion, I attend an Irish singing night. There I meet Robert, a window fixer from Belfast who made me laugh so hard with his cheeky jokes and clever wit - he too, tells his story of living through the era of the Troubles. He's proud of Belfast. He can't understand why I once feared visiting. "Our kids were playing in the streets. Our families gathered together for fun. Just like yours would have been doing in Australia. That life was normal to us."
Then came Jimmy, a peace activist and Irish author. We sat on a bench in the corner of an ole Irish pub. We drank Guinness and he told tales of his younger days. He tells stories of the many Irish men and women who worked together, tirelessly, doing what they could toward peace in Northern Ireland. He spoke of the horror and terror experienced by many, but he also spoke of love and the good found in humanity during disastrous times. In his words …
"I relished the opportunity of meeting with and having discussions with others about the situation … They would take back with them experiences which would now differ from the original image of a place up in flames and nothing good happening. Generally, they were amazed at the fervor of Christians towards the real possibility of brotherhood between those of different denominations and backgrounds."
As a girl, through the screen of a television, I'd learned about the terrifying, bleak, deathly time of "Troubles" in Belfast. I was introduced to the hurt and gained an understanding of the people who can never get back their loved ones lost. At the same time, through the TV screen, I wasn't given the chance to hear the stories of Caroline, Robert, and Jimmy – the stories of the everyday Irish people. It was in speaking to them that I was able to see Belfast in full color.
And it was then that I realized something that changed the way I viewed the world ...
If I wanted to see the whole story - more of the REAL every day, I needed to stop viewing the world ONLY through the stories shared by main-steam media. By connecting with everyday people across the globe, hearing their stories, and experiencing the giving and receiving of kindness, my eyes were opened to the soooo much good in humanity.
I'm not saying it's all roses, and that bad things don't happen. I'm not saying people don't do bad stuff. I understand there is hardship and heartbreak every day.
But what I have seen (and this is my own experience) is that even when bad stuff happens, you see tens more, hundreds more, thousands more people run to offer support and aid to those that are suffering.
After I visited Belfast, Ireland, I made the conscious decision to seek out the real, true stories of everyday people and add more of these to my news feed. Doing this has helped me view the world from a more positive place. I have also added more peace and happiness to my everyday life. I invite you to do the same ...