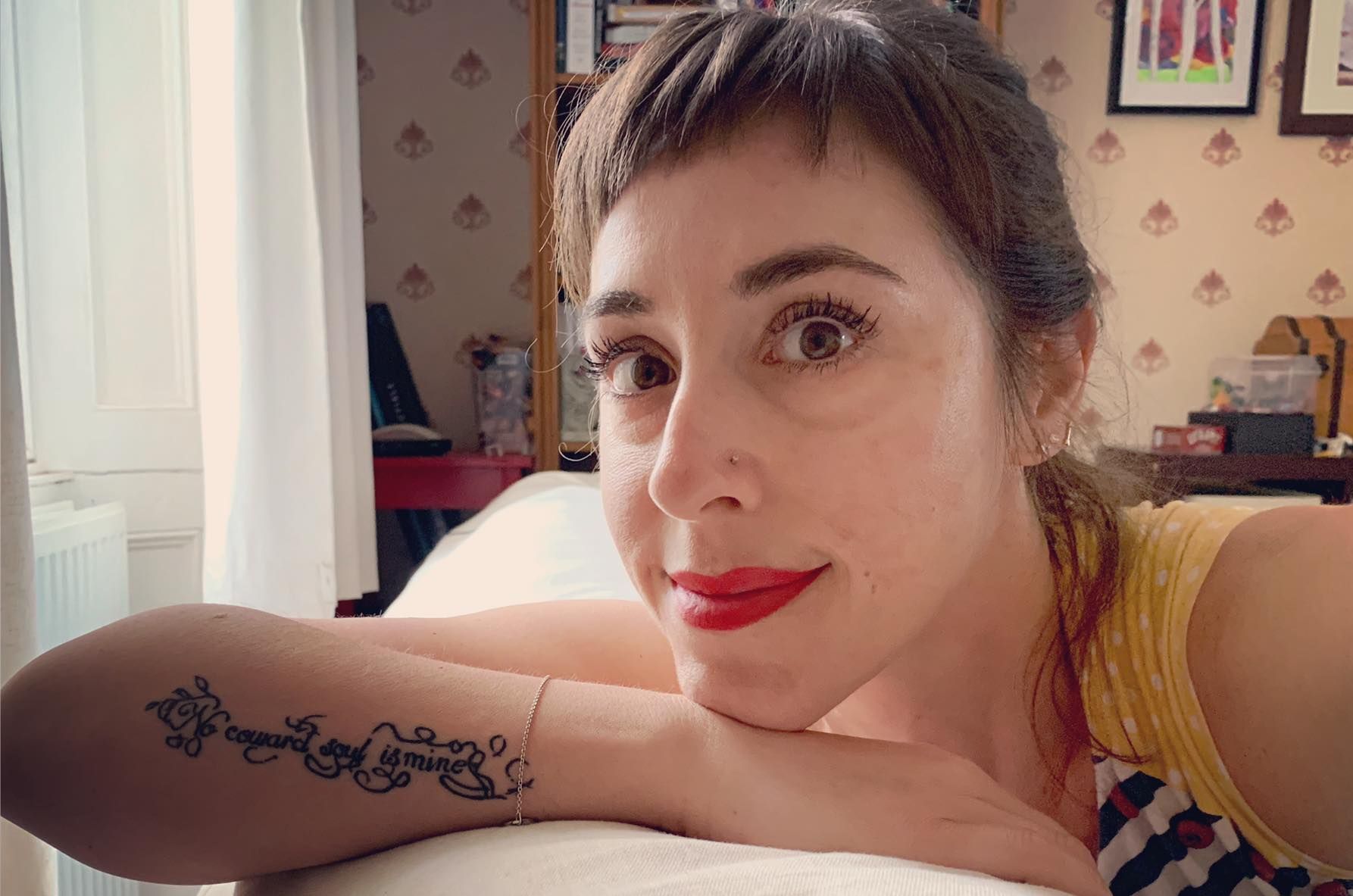 Enjoy this short story about never giving up hope, even during the most difficult times ... because help is somewhere to be found. We may just need to open our hearts to receive it.
Asking for help is hard. Accepting help is harder. I tend to think: I can do this. I just need a few more minutes OR I just need to put that in the backpack so I can use my hands OR I just need everyone to be quiet so I can think…
My husband, Sam, first had spinal surgery for a herniated disc while posted to a far-away island. I was pregnant and resentful in my caretaking of two small children and a tall, strong, incapacitated man. Recovery was long. For all of us.
We moved back to mainland America a year later…
"Asking for help is hard.Accepting help is harder ... "
I strapped the baby to my back and walked our two older children to school as furniture and one thousand boxes arrived on our front lawn. I knew no one and hardly knew myself.
Wave to the nice redhead putting her son on the school bus…
Smile shyly at the woman next door who offered us a corkscrew…
Plan to write something at nap-time…
I was irritated by the challenge ahead … unpacking boxes while changing diapers, learning classroom rules, and trying to remember new garbage pick-up schedules.
Unstrapping the baby from my aching back, I heard screaming. It was Sam, upstairs. He couldn't stand. Or talk. Again. He could only exist in pain.
I called an ambulance.
"What did you do?" Sam managed to moan, because asking for help is most embarrassing when lights flash and sirens wail out front of your house - especially in a new neighborhood.
Sam spent the next few months in bed, assisted in every way. We had to wait -- for surgery, for solution. In pain. In uncertainty. Again. I spent those months on my feet, assisting. Angry. Tired. Scattered. Pulled. Lacking patience and compassion and any certainty of normalcy. Again.
Help kids with homework...
Barricade baby before using the toilet…
Bathe everyone…
Wear lipstick…
Bring meals upstairs…
Wave and smile to neighbors…
I started to remember names.
Redhead Kaitlin came to the door with a candy bar and her phone number. Then sang a little song and danced a bit. Which made me laugh. Stacey Next Door brought a bottle for the corkscrew. And cookies. Her husband brought a lawnmower. The house evolved. I stacked boxes on the curb and assembled beds.
I did the shopping. The woman helping me bag groceries was kind. She reminded me God was here and to be trusted. I tipped her.
"This is too much," she said.
"It isn't enough," I said. Then I cried. I told her about the pain I couldn't stop and the help I couldn't be. I don't remember what words she prayed but I remember her name.

Lena.
I drove home, better.
On my return, once again, I heard Sam cry out in agony. I called the ambulance for the second time.
Then I called Redhead Kaitlin. She was in my living room before the paramedics because sometimes we need love more urgently than solution.
" ... sometimes we need love more urgently than solution."
I cried at the hospital because my husband's barely known boss asked if I needed anything, Sam's mom called saying she bought a plane ticket, and a list online was filled with women signed up to bring us dinners.
I cried because I knew we would go back to our messy home to heal and trust. Even though I didn't know many people, I was known. That reinforced a few certainties:
Asking for help is hard. Accepting help is harder. But abandoning hope is impossible.
Sam's spine is now strongest at the point it was damaged because the screws holding it together are covered in new bone.
For all the pain, chaos, and uncertainty everywhere I've learned that what holds me up is Hope - but asking for help and growing through acceptance that I need it, that's what makes me stronger for next time.
---
Meet Christina Rauh Fishburne
Christina Rauh Fishburne is a writer, Army wife, and mother of three currently living in England. She has an MFA from the University of Alabama and will finish your cake for you.
Follow Christina's work here:
READ ANOTHER STORY |
​Touching story of human kindness. On a bus from Phoenix to LA a woman hands over her last forty dollars. But that wasn't the end of her story...