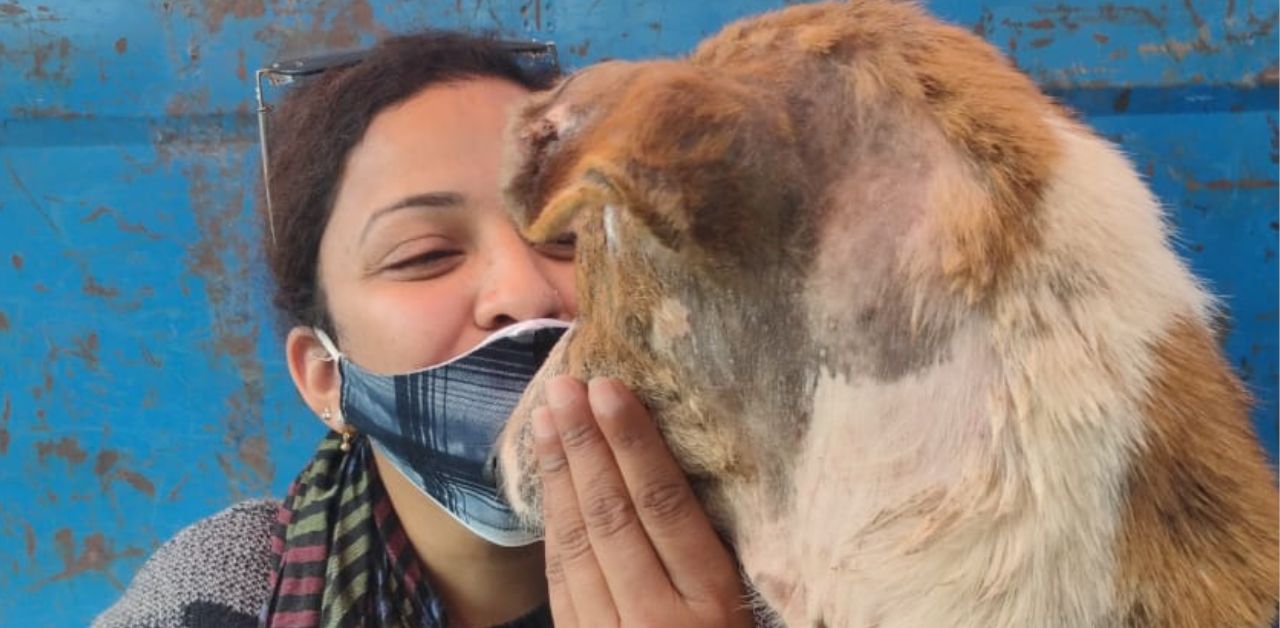 Inspired by a child's wish, the Animal Protection Society is established and embarks on a mission of compassion, saving animals like Joy, the dog. Discover how love and determination bring Joy's rescue to life, showing the path to a better world for all living beings.
Growing up in The City of Lakes, Udaipur (Rajasthan), India, my passion and love for animals grew with each passing day. I often witnessed the plight of animal suffering in my own community and nearby villages. My heart ached, but being young and without means, my actions were limited. I longed for the power to make a bigger difference and wished I could help every suffering animal I saw along the roadside.
As I matured, my observations of animal suffering continued, especially in rural communities. The scenes I witnessed were heart-wrenching— abandoned kittens, injured dogs, monkeys, camels, pigeons, and birds. The distressing reality pushed me beyond my breaking point. I could no longer stand idle, resigned to a passive role. I resolved to establish the Animal Protection Society in Udaipur, an organization to protect and rescue animals in need.
Presenting the idea of an animal rescue organization to my family proved challenging. Their lack of support mirrored prevailing negative sentiment towards animals in our society. I recall a time when I encountered an injured dog on the streets, and instead of receiving assistance, I was met with criticism. Despite these discouragements, I continued forward, with positivity as my guide.
Seeking inspiration from others who had experience working in animal protection, I sought their wisdom and guidance. Their invaluable advice guided me through the most difficult decisions.
Slowly but surely, a compassionate team began to take shape, comprising individuals who shared my unwavering love for animals. Like ...
Vishal Hiloriya, our Co-Founder, emerged as a pillar of strength, along with a host of others who offered financial aid and volunteered tirelessly for our cause. Their dedication transformed our dreams into reality. I would like to acknowledge the contributions of Raj Singh Bhati, Kiran Bhavsar, Mohit, Gaurav Pandey, Avichal Gandhi, Amey Bhavsar, Bhawna Jain, Prerana Bhati, Jagrat Singh, Shiven Singh, Manish Panchal, Rukmani Jain, Vijay Jain, Jaya Khichi, and Naresh Janwa. Together, we forged a bond and whenever I need a morale boost, my team is always beside me.
Each time we rescue a sick or injured animal, there is a celebration in our hearts.
When you save a life, your soul feels so complete, like the day we saved an adorable dog named Joy.
Saving a Dog Named Joy
Joy's tragic accident left him with a mangled front leg and broken paw. Each muscle fiber was visible, his bone protruding through flesh.
By the time we received the call for his rescue, he'd suffered nearly fifteen days without treatment. After receiving the complaint, we rushed to the place, about 45km away, and rescued him. His gentle spirit and friendly nature made the rescue a little less difficult.
With three months of intensive treatment and care, Joy emerged stronger, but his leg could not be saved. We arranged for his surgery and supported him through the amputation process. Accompanied by mixed emotions, we eventually returned Joy to his home. Yet, one question lingered: would he be safe at home?
"One question lingered: would he be safe at home?"
Educating Communities About Animal Welfare
In addition to animal rescue and aid, it is our mission to educate communities about animal welfare. We talked to the nearby people and showed them how to properly take care of Joy. Joy is happy and in a better place now, and we make a point to check on him to ensure his continued safety as well as his livelihood.
Joy's story is not unique. Every animal deserves to live in a loving, compassionate environment. And despite the challenges we face, we continue strong. Although our mission has its challenges, we remain focused on our fight against animal cruelty.
We collaborate closely with the local municipal cooperation of Udaipur, conducting rescue operations and implementing regular feeding programs for stray animals.
Financial constraints often hinder our ability to provide comprehensive care and medical treatment for injured and sick animals. We lack a dedicated rescue vehicle like an ambulance and yearn for stronger legislation to combat animal cruelty. Despite facing hostility from the community, our resolve remains strong.
When I see these innocent fur babies, I get a surge of positive energy. I am filled with an unwavering determination to champion their cause. One day at a time, we strive to change the existing narrative, fostering acceptance and love for animals. Our collective effort holds the potential to bring about a new era in human moral and spiritual development.
Together, we can awaken the unique qualities within us, recognizing that animals, too, possess the capacity to experience feelings and sensations.
They share emotions of pain, joy, and grief. I wish for a time when every human being extends empathy and respect to all living beings. I call for each person to deepen their connection to animals, each other, and every living thing. In doing so, we will deepen and strengthen our loving experience on this planet.
---
More about the Animal Protection Society
The Animal Protection Society in Udaipur has successfully accomplished 2101 domestic and wild animal rescues. Dr. Mala Mattha, the founder, and Vishal Hiloriya, the co-founder, are doing fantastic work for these voiceless beings. Our NGO's primary mission is to rescue animals from villages without any medical facilities. We incorporate a radius of about 100 kilometers around Udaipur, Rajasthan.
Most of the animals we rescue are dogs, pigeons, birds, goats, cows, monkeys, and camels.
---
READ ANOTHER STORY | Found in a trash-can in the backstreets of South Korea, then adopted out to an American family where she faced abuse ...
to becoming an international empowerment coach and motivational speaker; Sasha takes you on a powerful journey of reframing her adoption story.