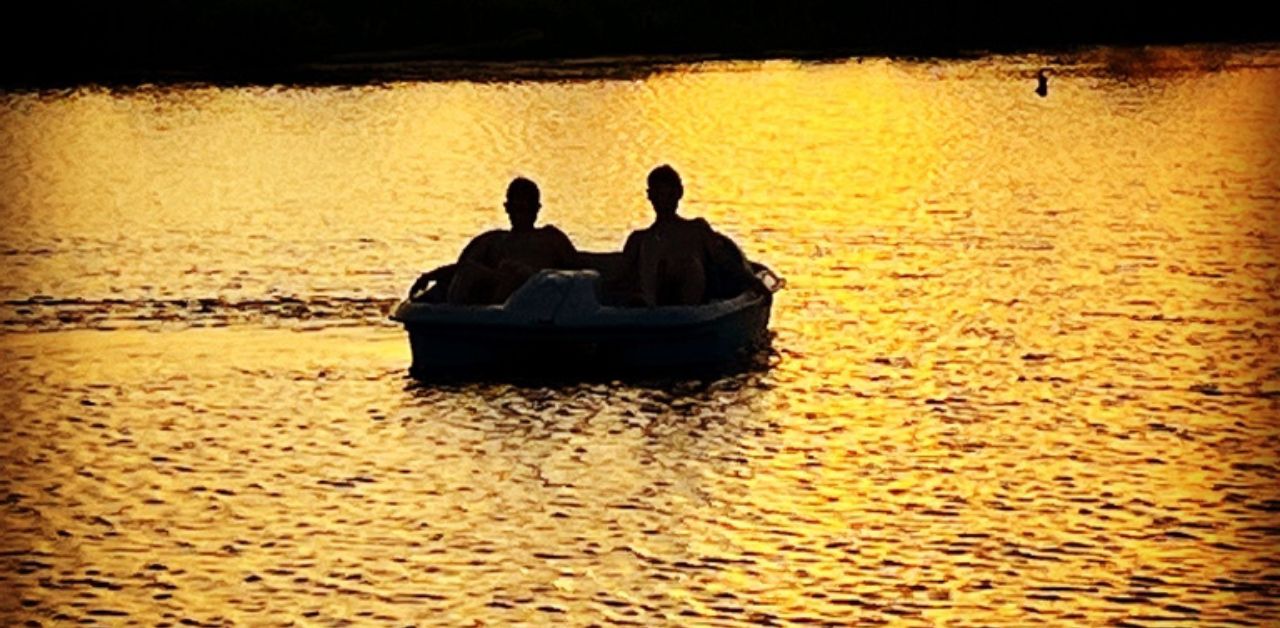 Though brothers may fight fiercely and compete at times, there will be moments when a simple act of love confirms and strengthens the incredible bond between brothers.
Earlier this evening, my oldest son, Liam, had his weekly basketball practice. I rushed around after work to get him there on time, stopping at the nearest McDonald's to purchase a fast and unhealthy meal, which, due to this crazy inflation, practically bankrupted me. I dropped him off to practice with barely a minute to spare.
My younger son, Waylan, and I had an hour and a half to kill until we picked his brother up from practice. We went to the store for some much-needed groceries. Then we went to McAllister's because I really wanted some refreshing iced tea to soothe the sultry summer temps outside. Neither of us was incredibly hungry. As we ordered a small dinner to share, I told Waylan he could pick out a cookie. He insisted on chocolate chip. I chose a sugar cookie for myself.
As we sat in the dining space and ate our dinner, we discussed the day's events. He said he wanted to get back to Liam's practice early to watch him play. I thought that was sweet, despite the fact that there were no bleachers available, forcing spectators to stand along the wall and dodge hundreds of basketballs threatening to give concussions.
Just as I took another bite of my sugar cookie, I noticed Waylan's cookie was still in the wrapper, sitting beside him on the table. "Aren't you going to eat your cookie?" I asked, noticing mine was over half eaten by that time.
My precious son looked at the cookie, then looked at me. "I decided to save it ... for Liam", he sweetly said. Feeling a twinge of guilt that the thought had not even occurred to me, I swallowed the last of the sugar cookie I had inhaled.
"Waylan! That is so sweet of you!" I practically shouted, half surprised and the other half incredibly proud. He grinned, bashfully avoiding eye contact with me. That kid adores his older brother. At times, I wonder if they will survive growing up in the same house. The bickering is endless, the competition is fierce, and the one-up-manship is absolutely brutal. But then, one of my sons will do something completely unexpected, and beautifully selfless, like give his favorite brand of cookie to his older brother … just because.
In a country where the platform is small, and the desire to be the loudest voice is large, I wish I could bottle my son's selfless heart and feed it to our society. How much more enjoyable and fulfilling would our daily interactions be if we all gave up something meaningful with the sole purpose of making another smile?
Money, success, fame, and notoriety may seemingly make the world go round, but simple acts of kindness should not be discounted. Putting others first is the key that unlocks true happiness. Just ask my son. He has discovered, at the ripe old age of nine, the mystery that takes many of us a lifetime to unearth.
A selfless heart leads to a contentedly satisfied existence. Proud momma sitting here tonight, wondering what on earth I did to deserve two such fine examples of gracious and loving humanity, to claim as my own beloved sons.
---
About the Author - Manndi Wilkins
Manndi Maphies Wilkins works at the UMKC School of Pharmacy and as a freelance writer in her spare time. Her greatest passion is being a boy mom to her two sons, William (11) and Waylan (9). Her sons never fail to provide daily entertainment, inspiring many of her writings.
She also loves to write about everything from being a single mom and dating after divorce to finding love later in life, the devastation of miscarriage, the loss of a loved one, and starting over. Her pieces are lovingly filled with inspiration, encouragement, and always a touch of humor.