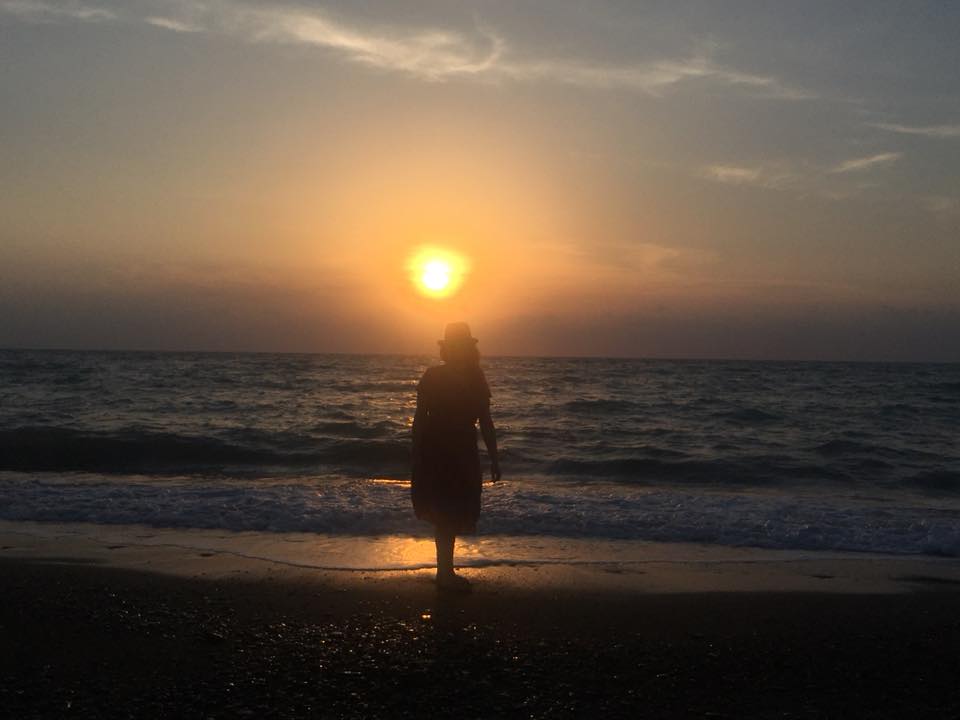 1000 crystals twinkle upon the sea. A path leads me to the horizon, calling me to cross the line into unseen possibility ...
that magical place where life's sparkling moments are born of dreams.
As a teenager, if you told me that I'd be standing here, experiencing one of life's sparkling moments I'd say, it was just a dream. That's because, there was a time when I treated my life as not my own. It's as if I'd given up my own desires and happiness to fulfil the demands of others. I was exhausted; an overworked solider in a massive army. 'Surely there's got to be more to life than this.' I quietly questioned. I felt a golden thread of desire gently tugging on my heart. A desire to be free, to travel, to experience life and beauty and the truth of humanity. To have deep spiritual connection and experience sensual pleasure in the same one beautiful life, filled with sparkling moments.
I didn't know how, but I had to find a way …
The Power of a Pen and a Prayer
I had no idea if my dream was even possible. So, I did what I knew. With just a pen and a prayer I started writing … daily.
I discovered there's magic in a pen. As you write your desires, your pen takes those dreams resting in your heart and transfers them on to the page. The words on the page become physical, active symbols bridging the inner world of your imagination to the physical reality of your outer world … making your dreams one step closer to fruition.
Only, you have to believe. And that's where prayer is so powerful. Sometimes we don't believe what's possible, because we don't believe in ourselves. Fears, doubts and unkind voices rise up when we set off on a new path of change. These are the stories (mostly birthed from lies told to us in our past) that limit us. Connecting with your Divine force and feeling that power move through us, helps you to let go of past stories of fear, guilt, judgement, and disapproval. These old stories can then be replaced with stories of empowerment, grace and love for ourselves and others. Experiencing a Divine source of power and love for you, helps you to envision new possibilities where it may seem impossible from the place you are now standing.
So, today, I invite you to take your pen, and with a prayer, start writing your desires out on paper. Describe your ideal beautiful life in every detail. Don't censor yourself based on your past stories. Just pick up your pen, and with a prayer start writing. Pay attention to the new path you're writing into your life. Write in the joyful, meaningful sparkling moments that you hope for. Then take the hand of your Divine power and take a step. What's one small thing you can do that will take you in the direction of your desires? This can be something as simple as a conversation, or researching an idea ... it's the first step.
Then continue to write those inner dreams out into the world. On a pen and a prayer take another step in the direction you're called. That step will lead to another, then another …
Now, you're gently watching your dreams unfold.
---