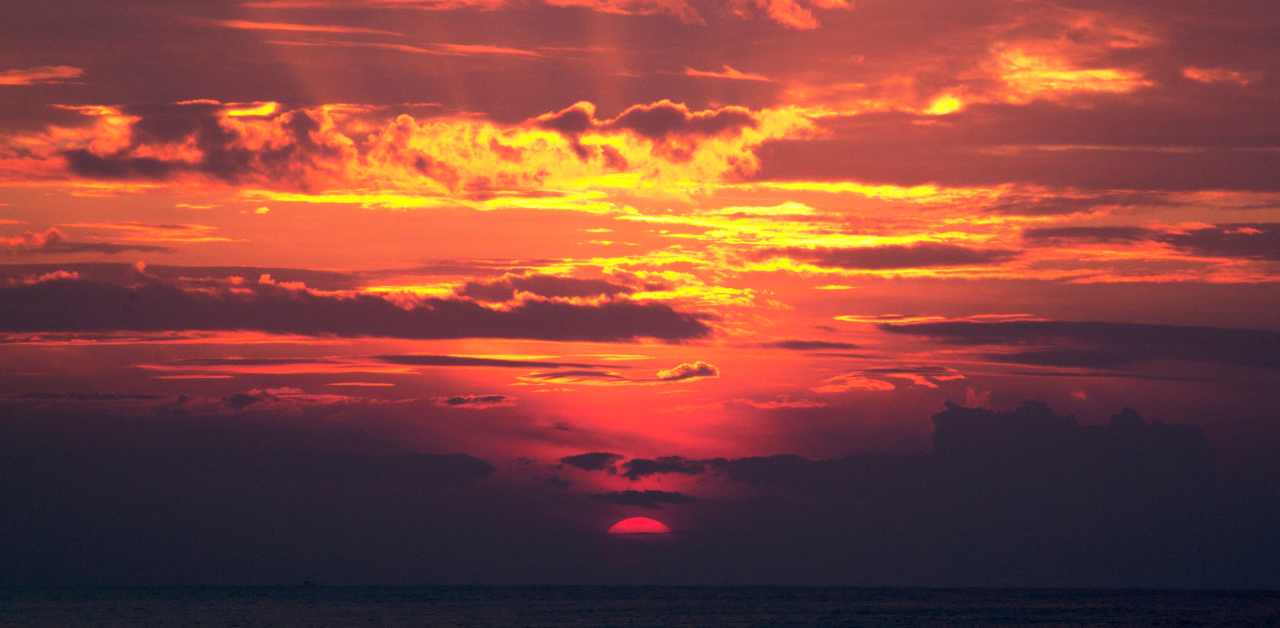 CAST YOUR LIGHT ON SUMMER CLOUDS
Every summer, something incredibly beautiful unfolds over the sea where I reside. As if by magic, delicate pink ribbons cascade through a crack in the clouds, gracefully adorning the sun's hidden sanctuary. From her secret abode, the sun showers the sea with a sprinkle of sherbet-like glitter, painting a radiant path from her celestial throne to the world below. At that moment, I'm transported to heaven.
Sunsets hold a unique allure, beckoning us to draw closer and contemplate our precious gift of life. They herald the arrival of evening, gently nudging us to reflect on the passing day and embrace the promise of a new dawn. Yet, as Paulo Coelho wisely observed, 'beautiful sunsets need cloudy skies.' It is in the gathering clouds that the most exquisite sunsets are born, reshaping and dispersing rays of light to fashion a scene so magical that it transcends its mere visual existence, etching itself as an unforgettable experience. An experience that compels us to capture its essence in photographs and share it with others.
In the Summer edition of Daily Inspired Life, we observe lives the same way we see the sun emerge to cast beautiful light over clouds in the sky. Together, we delve beyond the realms of mere positive thinking; we explore the art of reshaping our own life stories and experiences. We learn how to embrace the clouds of challenge, trauma, disaster, loss, setbacks, and obstacles, using courage and determination to create a path of beauty for ourselves and to inspire others. Each person featured in this issue has accomplished precisely that.
Within these pages, you will encounter individuals from around our planet who have achieved their dreams, despite life's challenges. You'll meet souls who have weathered losses, endured traumatic experiences, and faced setbacks.
They serve as beacons, illuminating the truth that behind every cloud lies the warm embrace of sunshine, and with time and resilience, these clouds can be transformed into something truly magnificent. Allow their stories to inspire you to cast your own light upon the clouds that shroud your life. As you do, you'll create sparkling new paths, not only for yourself but for those whose lives you touch.

Have a wonderful Summer. Thank you for being part of Daily Inspired Life.
Karletta Marie.
P.S. If you've already signed up to Daily Inspired Life, then the Summer Issue will already be in your inbox. If you haven't yet joined, and you'd like your copy, then sign up below for instant access.