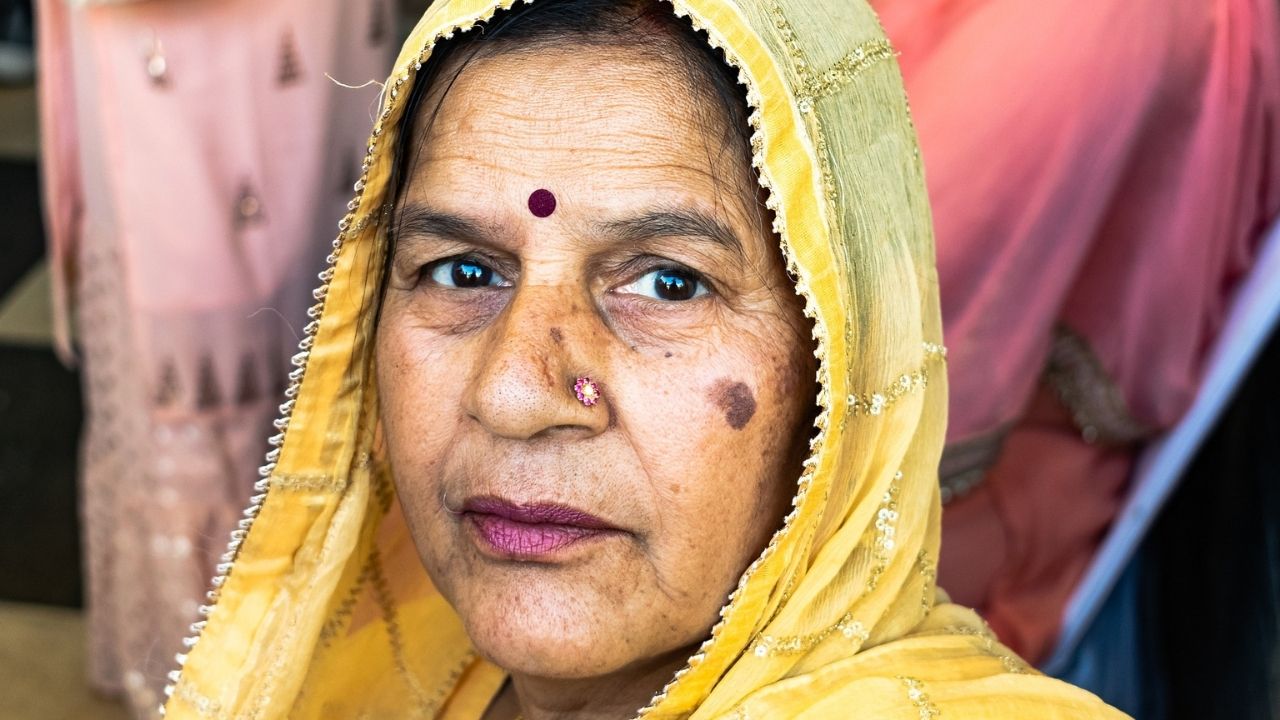 When Fathima, a Muslim from South Africa, travels to India, she fears how she'll be received in an area with supposed Muslim-Hindu tensions.

What she discovers in reality surprises her, and something as simple as a stranger knocking on her door leads to a realization that will change her perspective forever...
"Child, have you eaten?" These words will live with me forever when I think of my time in India. The words remind me of my grandmother's love for the warm people of her Homeland.
I arrived in India wary of the 'kind' intentions of strangers. I feared my Muslim identity could prove a problem in a country where Muslim-Hindu tensions have supposedly been ongoing since 1947 - when India's partition gave birth to Pakistan.
It was not until I reached the rural villages or ghams that I finally relaxed. Here, stories from my childhood; those fairy tales of sister-brotherhood my grandmother conjured up, showed up in reality...
Firstly, when my husband's Hindu friend's parents offered us their home in the village of Navsari at no charge. I was incredulous. Their generosity and loving kindness overwhelmed me. It brought me to tears. Even one's close family are reluctant to part with the keys to their home these days.
They also provided their driver, Deepak, and housekeeper, Jamna masi (aunt), with whom we negotiated a fee. That was our first taste of Indian hospitality my Gran spoke of.
But then, the care and loving kindness shown to us by our neighbor in Navsari was unparalleled. I recall our last night in Navsari with great fondness.
We had just returned from visiting family in a faraway village when there was a knock on the back door. Startled, I approached the door with the caution of a city dweller to find our elderly neighbor with our folded laundry in her hands on the threshold. Jamna masi had told her we were out visiting and asked her to look after the washing on the line.
"there was a knock on the back door. Startled, I approached the door with the caution of a city dweller ..."
The kind soul handed me the neatly folded laundry and asked if we had eaten. I assured her that our family in Surat had fed us. She was delighted to hear this.
This stranger was genuinely sad to hear of my Granny's near and dear ones' passing away, but she was ecstatic to hear that I had exchanged phone numbers with their children with a promise to keep in touch. She embraced me lovingly and, with tears in her eyes, wished us well on our trip home the next day.
Today, when I look at the news and hear about the hatred being stirred up between the Hindus and the Muslims, I realize that doesn't represent most people's views.
I think of the old Hindu woman that took a South African Muslim family under her wing, just like my granny would have. I refuse to believe that people's inherent goodness in India's villages would change based on their religion.
Instead, I prefer to dream of the wonderful Indian hospitality, loving kindness and sense of community that I experienced, and my Grandmother cherished.
---
Fathima S Meer is a ghostwriter, blogger, editor, proofreader, and a full-time mum to four delightful daughters with a passion for life, travel, and politics.
Follow Fathima's work on her Facebook Page here:
https://www.facebook.com/FathimaWaxwordz
READ ANOTHER STORY |

I Met My Husband in an Airport Queue by Helen Brown | Inspiring Story #9
Short Love Story About Finding Love In The Most Unexpected Places ...

When Helen Googled the words "Holidays for Single People" over twelve years ago, she had no idea she would find the love of her life in an airport queue