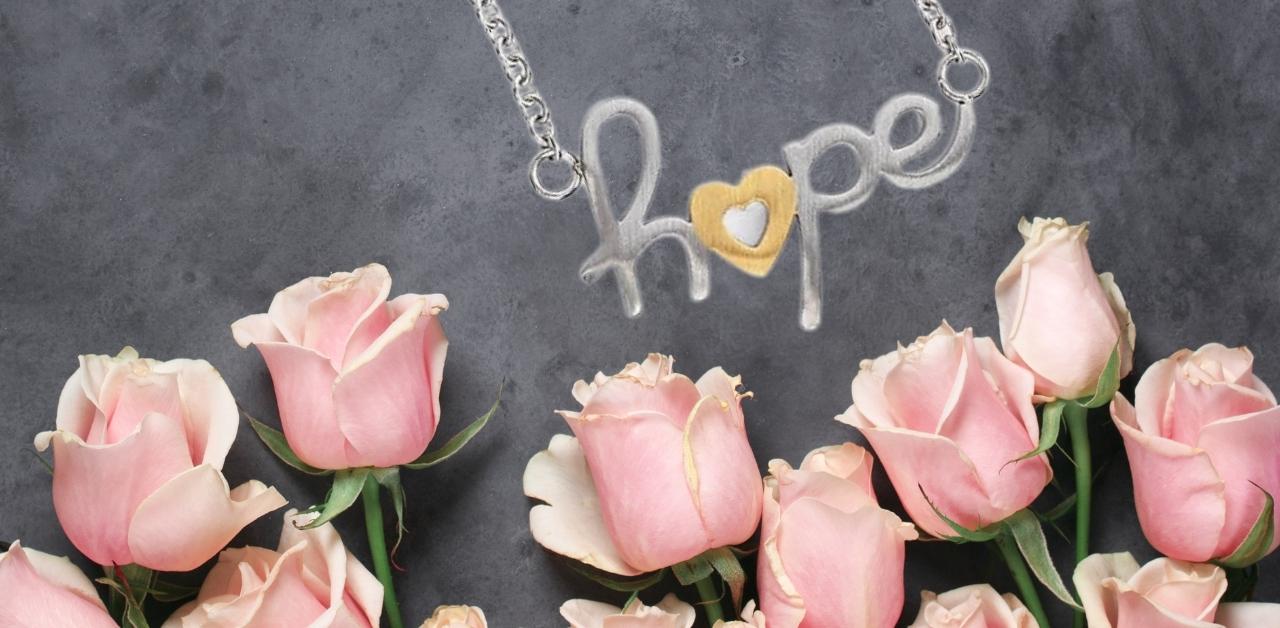 What was meant to destroy turned out to be an opportunity to find greater purpose ...
The dust had settled from being separated from my husband for six months. Slowly, we entered a beautiful stage of restoration and healing in our marriage. We welcomed a new granddaughter into the world, and all the pieces of our puzzle were falling into place.
Then, it felt like the rug was pulled out from underneath us when I was diagnosed with Stage IV Neuroendocrine Cancer. The cancer had already metastasized to my liver in the form of an inoperable large mass.
With my husband out of state, I was alone as they delivered the news in the hospital. I could feel the room spinning and my soul unraveling. I was completely undone.
"I wondered if it was some sort of punishment ... "
I wondered if it was some sort of punishment for my separation. Then I remembered a verse in scripture: "For I know the plans I have for you, declares the LORD, plans for welfare and not for evil, to give you a future and a hope." I knew God had a plan for me, and I had to chisel my way through this insurmountable rock.
I kept thinking about the moment my granddaughter was born, holding her hand and whispering in her ear, "I love you and will always protect you." Would I be able to follow through on my promise?
The unknowns gutted me.
No one knows how they would react to a diagnosis like mine until they receive it, but I admit my catastrophic thinking was in stark contrast to the will of God, so I immersed myself in His word and created a deeper relationship with Him. I've moved into knowing I will be healed exactly how God has planned for me to be healed.
My cancer journey has not been easy, but my husband has been by my side every step of the way: the major surgery, the chemo embolizations, the radiation, the daily side effects.
We have enjoyed countless hours with our granddaughter, and each time we do, I fall in love with my husband all over again as I witness the love he has for her and the tenderness he holds in his heart for this tiny miracle. I spend my time creating amazing memories and plan for more to come.
My husband has also encouraged me to live life to the fullest, which led me to start my "Hope Dealer" ministry, which blesses men and women undergoing cancer treatment with necklaces and insulated cups that read "Hope". Through generous donations, I have the honor of gifting cancer patients a meaningful piece of jewelry or cup that inspires them to stay strong. I've gifted nearly 1,000 hope items to date across the U.S., making my dreaded appointments meaningful.
"I've gifted nearly 1,000 hope items to date across the U.S., making my dreaded appointments meaningful. "
My husband has loved me, made me laugh, listened to my thoughts and dreams, and stepped up in so many ways I've lost count.
I've witnessed God's mercy and grace as he has taken two imperfect people, woven them together in a whole new way to create a tapestry adorned with moments of heartbreak and abundance with unspeakable joy.
Cancer not only changed me, but it also made me better in so many ways, and the opportunity to bless others is like oxygen to my lungs.
God's word never fails, and He is always on time. He has a plan for each of us, and I encourage you to lean in when the going gets tough.
If he can create beauty from ashes in my life, he can in yours, too. Search for the positive, trust the process, and embrace the journey.
---
About the Author - Julie Shangle
I've spent the last 14 years empowering women through Direct Sales, most recently as an Executive Director with jBloom Designs – a personalized jewelry company.

Being diagnosed with Stage IV Neuroendocrine Cancer in 2019, my diagnosis shook me to my core. After the owner of my company blessed me with 100 necklaces to gift to women with cancer, I was inspired to continue to bless patients across the U.S. who walk this journey. Through the help of generous sponsors, I've gifted HOPE necklaces and chill cups to nearly 1,000 men and women - to date - as a reminder of God's love. The patients always receive these gifts with joy.

What was meant to destroy me has turned out to be an opportunity to find a greater purpose through my cancer journey – spreading HOPE with others. I invite you to help me.
Contact Julie ...

Email: [email protected]
Website: myjbloom.com/julieshangle
Blog: julieshangle.com
Instagram: @faithtoflourish