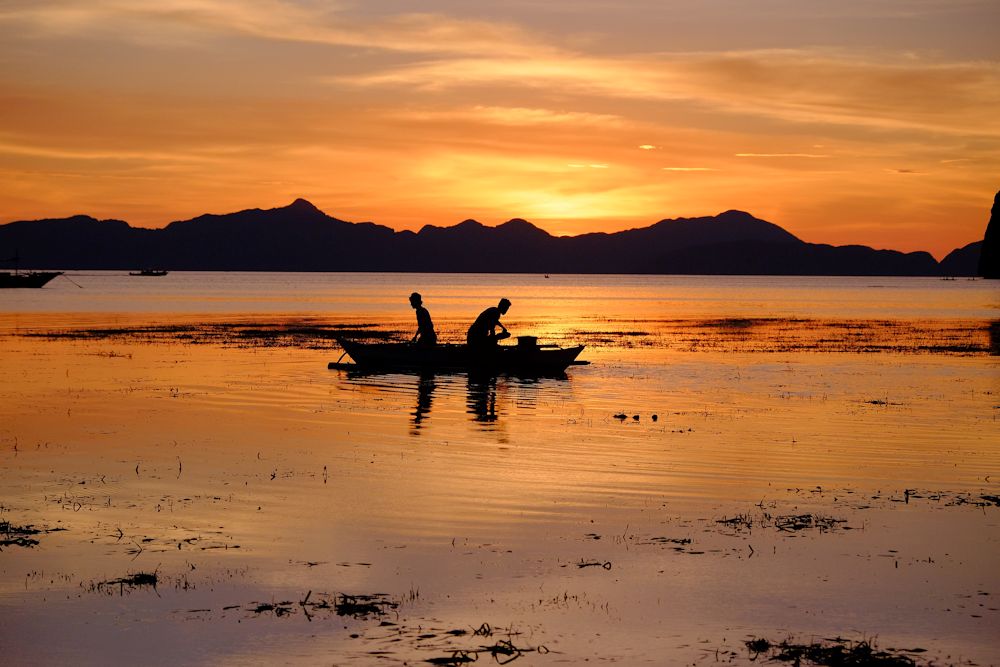 This powerful and touching story shows us how we can continue the legacy of our lost loved ones while drawing inspiration to live a more meaningful life.
"Wherever life takes you, there is always someone waiting for you here. This place will always be your first home." As I recall my grandmother's words, a sad smile spread across my face. I inhaled deeply and wiped the tears that were streaming down my cheeks. Today my grandma Aida was finally laid to rest. She lived to the ripe old age of 88.
Saying goodbye to a loved one is painful, but not being able to do it personally brings deeper and long-lasting pain. It's difficult to lose someone, but losing that person during COVID-19 is a different story. Yes, she was taken away from us in the midst of a pandemic. Don't get me wrong: she didn't have COVID-19 and died of natural causes.
Grandma's world revolved around her husband, kids, and grandchildren. She was loving but a little traditional, in the sense that she was strict and protective. She never wanted to sit around doing nothing, no matter how old she was. She also had an exceptional memory, recalling everyone's name and even the latest neighborhood gossip.
Having been raised by her, I've always pictured myself standing by her side when her time came. I would attend to her needs just like what she did when I was young. I would hold her hands and say my final thank you before she closed her eyes. Sad to say, she left the world without most of her loved ones. We had to see her go from afar. The pandemic forced us to grieve from a distance.
Everything happened quickly. One moment she was in our old house waiting for our homecoming, and the next thing you knew, she was in a coffin surrounded by flowers and candles. The truth is there are still times when I forget that she is already gone. In my mind, she is just in our old house doing her daily chores.
As I look at our old photos, I cannot help but feel overwhelmed by the memories they bring. I can almost feel her calloused hands touching my arm when she wants to get my attention. I can still smell all those delicious snacks she cooked every afternoon, which I always looked forward to eating.
The day she was buried, I sat by the window and waited for the sunset to come. I tried to imagine the simple life we used to have when I was still a young girl, where endless rows of rice fields at the back of our old house served as our playground. As I opened the window, I felt the wind touch my face. My eyes widened in excitement as my favorite part of the day unfolded. Little by little, the sky turned orange. It was the most beautiful thing I had ever seen.
"Little by little the sky turned orange. It was the most beautiful thing I had ever seen."
My heart ached as I realized my new reality. The rice field is gone. Our old house is gone, and now grandma is also gone. Only the orange sky and her memories remain.
I waited for the ache in my heart to subside, but it didn't, so I allowed myself to drown in sadness. When the sky turned dark, I finally found the courage to whisper, "Thank you. Till we meet again, grandma."
We've all experienced pain and loss at some point in our lives. Moving forward after the death of a loved one is incredibly difficult. Each passing day is filled with longing and sadness, but life has to go on. We have to accept that death is an inevitable fact of life that we must all face.
Letting go is never easy, but let's do our best to find the strength and courage to continue living. Rather than grieving their death, it's better to celebrate their lives and remember the good times we shared with them. Let's treasure their memories by allowing their lives to have a positive impact on ours.
We can continue their legacy by using the lessons we learned from them as an inspiration for us to live a more meaningful life. Saying goodbye doesn't mean that we have forgotten about them or that our relationship is over. Time will pass, and many things will change, but their memories will live on in our hearts and minds forever.
---
Meet the Author ...
Nhezyl Rojo
Nhez was born and raised in Bacolod City, Philippines. She has spent several years teaching ESL to Korean and Japanese students but always considered writing to be her first love. She enjoys writing poems, essays as well as short stories. Nhez has four dogs Sidney, King, Felix, and Mira, who she loves spending time with at home.
READ ANOTHER STORY |
Promise of a Peach Blossom
Inspiring story about hope and healing after hurt ...