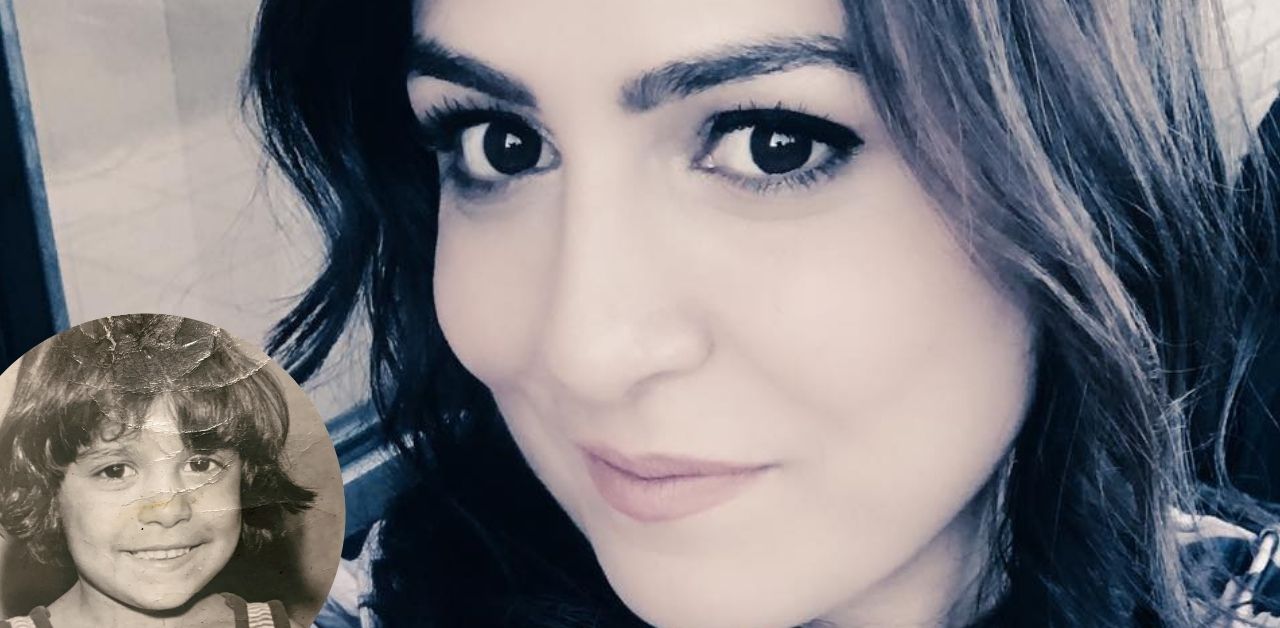 When Judy is forced to flee Iraq with her family, the trauma she carries and the challenges she must face are so great, she is left with zero hope.
Judy's story takes us on an inspiring journey from hopelessness to healing - not just her own healing, but the healing of others too.
We left Baghdad with fake passports. Dad, mum, my four sisters, and I needed to get out of the country fast. Dad was wanted by the previous regime. We headed to Amman, Jordan.
Life in Amman was difficult. We struggled financially without assistance. Days passed without food. Pangs of emptiness twisted my stomach, bringing back the trauma I'd faced growing up in Iraq. It wasn't just the hunger. I suffered emotional and mental trauma too.
My mother was verbally and physically abusive and blamed her abuse on her miserable marriage. My dad was never there. He blamed his absence on not being able to cope with my mother's toxicity.
My uncle, my mother's brother, sexually abused me from the age of five. He was a teenager. The abuse continued until his death in a car accident when I was nine years old. I kept the abuse a secret, carrying his heavy shadow on my shoulders alone.
On the day we received the news of my uncle's death, I stood behind my mother. She turned around to see me smiling. Slap! She slapped me hard across my face. I didn't cry or get upset. All I felt was overwhelming relief. The monster got what he deserved. I was finally free of him.
She slapped me hard across my face. I didn't cry or get upset. All I felt was overwhelming relief.
As soon as my family settled in Jordan, dad applied for refugee status from the United Nations. We waited for a word of hope … three months, six months, then a year passed. Many families waited, stranded in a valley of despair for ten years or more. Honestly, I had zero hope. If it weren't for my sisters, I would have given up on life itself.
After two long years, my family finally received good news from the United Nations. The New Zealand group agreed to interview us and accepted our family as refugees. The day I stepped foot on New Zealand soil, was the day my healing began.
I needed time to heal from the trauma I had endured throughout my childhood. The feeling of poverty. The trauma of abuse. The stress of being unprotected, without hope. Through my experiences, I'd come to view men as monsters. I was anti-relationship.
Slowly, gently, in my new home, I learned self-love. I engaged in therapy. And when I felt strong enough, I began helping other families in need. I volunteer my time to help collect donations for women's refuge. I find myself feeling alive when I do that.
I eventually married a wonderful man who respects and empowers me. He's Iraqi too, born in Baghdad but came to NZ when he was young. My husband supports the work I'm doing in the community. And after thirteen years of patience and healing, we had two beautiful children.
My experiences, my sisters, and my daughters give me the strength to continue my healing journey. They inspire my work helping other women in need. Back in Jordan, I had zero hope. That's the reason for sharing my story. I want to help other women who have no hope, women who have gone through a similar ordeal and struggle to see the light at the end of the tunnel.
I'm here to tell other women, please don't let the negative effect of your trauma control your whole life. You are stronger than you think. With the right help and support, you are more than able to stand up and hold your head high. You are a survivor. You can be healed.
Find a purpose and hold on to what's dear, and remember you are not alone in this. We continue our healing together.
---
My name is Judy, and I'm a survivor.
I'm a 40 year old mum of two beautiful children that fill my life with meaning and drive to heal from my tragic past.
I currently live in NZ and work as a dental practice manager.
My passion is helping others which is the main reason for my constant involvement in charitable work throughout our community.
My mission in life is to help and empower other women who have been subjected to sexual and physical abuse to start their first steps in their healing journey.
Kia Kaha