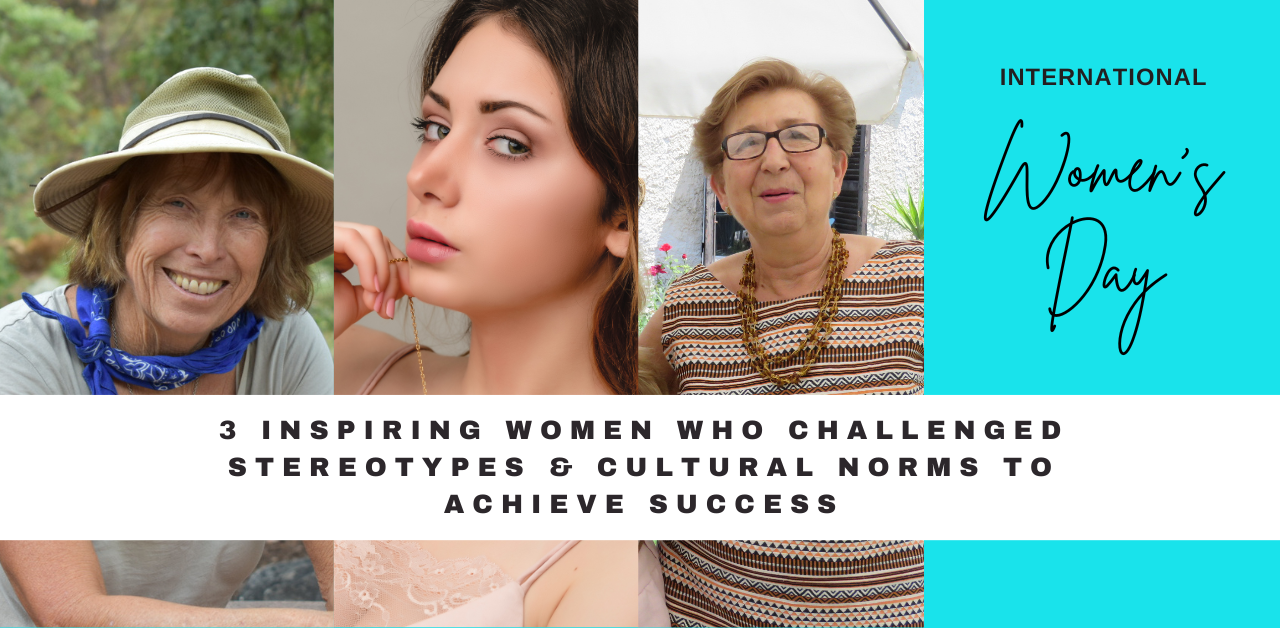 International Women's Day.
In celebration of International Women's Day, we're shining a spotlight on three incredible women who overcame cultural barriers and shattered stereotypes to achieve their dreams.
You'll meet Soula, who was one of the first women to be sworn in as a police officer in Cyprus. Soula conquered the challenges she faced as a female officer and rapidly rose in rank. Then there's Diana, who refused to let societal norms in Saudi Arabia keep her from pursuing her dreams of entrepreneurship. Finally, Linda, who blazed a trail as one of the first women on a US Forest Service fire crew, persevering through grueling physical challenges and male-dominated work environments.
Today we honor these women and their stories of feminine strength, courage and success...
Sign up below to receive new stories added weekly