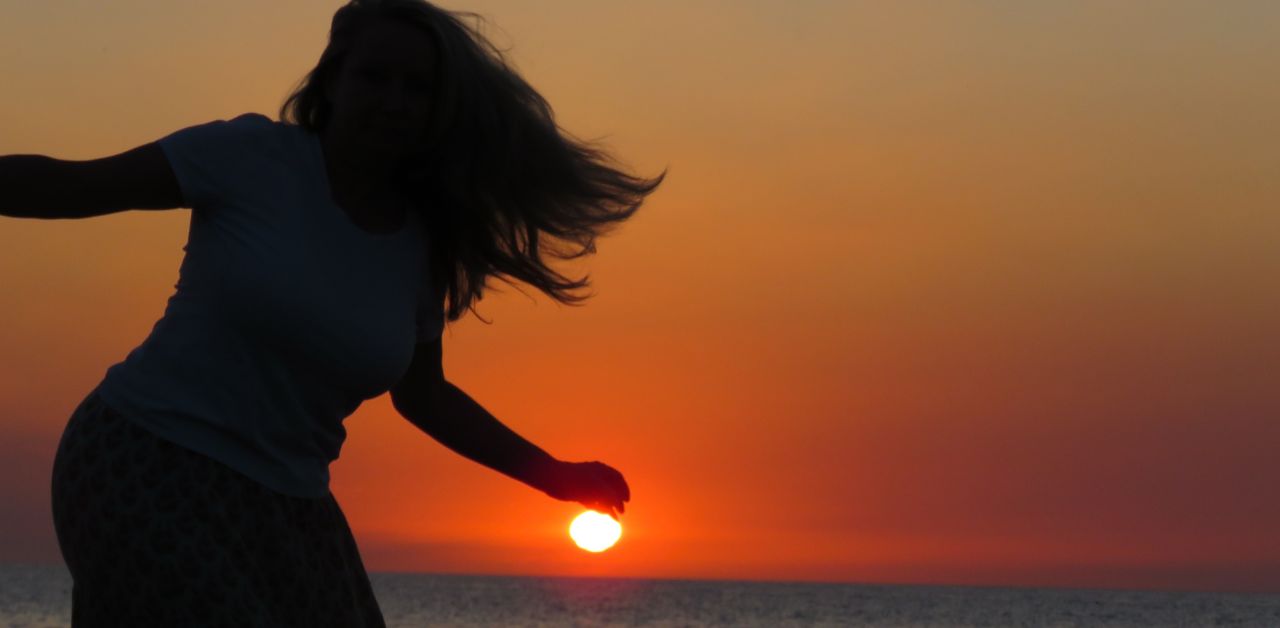 In this uplifting story, Manndi shares a simple but powerful phrase that has helped her cope with depression and keep moving forward through life's challenges. Read this short story to receive valuable insights for staying hopeful and motivated no matter what life throws your way.
Earlier this week, my youngest son asked if he could practice his book report presentation for the following day.
"Of course," I said, anxious to hear what he had been reading and writing about.
Turns out, it was about a famous historical figure, whose identity is irrelevant to this message. At one point in his speech, he indicated the subject's wife had tragically passed away. His next sentence stuck with me for the remainder of the night and into the next few days:
"He was very depressed, but he kept moving."

That sentence has played on record in my mind ever since. I know I am likely taking it out of context, but the simple words and sentiment spoke volumes to my heart.

We all face difficulties in this life. Many of us hide behind a faithful smile and a robotic, "I'm fine", though it may be the furthest from the truth. Whether it be work woes, health issues, marital upheaval, teenage drama, financial difficulties, societal stress, or any number of common maladies that plague us in this life, depression is certainly not hiding in the shadows. It is alive, well, and silently blanketing many of those we know and love.
It could possibly be rearing its ugly head in your own life. I know it has in mine….
Many of us hide behind a faithful smile and a robotic, "I'm fine", though it may be the furthest from the truth.
How simple is the statement, "Keep moving"?
Yet, how deeply poignant. Whether it be physical activity, which is one of the best depression busters out there, or mental, emotional, or spiritual stimulation, the metaphoric discipline to 'keep moving' is simplistically ingenious.

Don't give up.

Ask for help.

Say a prayer.

Take a walk.

Read a book.

Enjoy a hot bath.

Cry.

Laugh.

Eat chocolate.

Exercise.

The list of depression/anxiety combaters is endless. But when it comes down to it, no matter how low you feel, or how distraught your situation, 'Keep Moving' is always a solid piece of advice.
One foot in front of the other. Baby steps. Fake it till you make it. Don't quit.
Eventually, those stubborn clouds will dissipate and the bright and healing sun will shine its glorious light on a formerly dark existence.

'Just keep moving ...'
---
About the Author - Manndi Wilkins
Manndi Maphies Wilkins works at the UMKC School of Pharmacy and as a freelance writer in her spare time. Her greatest passion is being a boy mom to her two sons, William (11) and Waylan (9). Her sons never fail to provide daily entertainment, inspiring many of her writings.
She also loves to write about everything from being a single mom and dating after divorce to finding love later in life, the devastation of miscarriage, the loss of a loved one, and starting over. Her pieces are lovingly filled with inspiration, encouragement, and always a touch of humor.
READ ANOTHER STORY | Found in a trash-can in the backstreets of South Korea, then adopted out to an American family where she faced abuse ...
to becoming an international empowerment coach and motivational speaker; Sasha takes you on a powerful journey of reframing her adoption story.