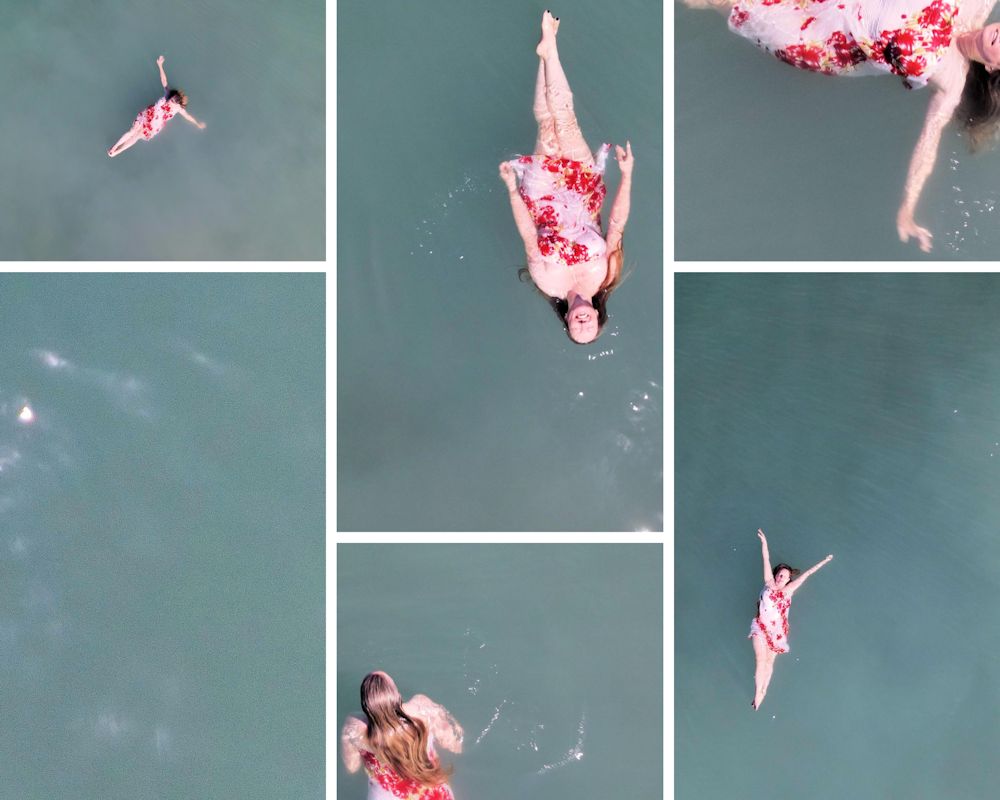 Held by waters, I'm rocked by the rhythm of gentle waves. Liquid silver laps at the shores of my body, and tension eases off my neck and shoulders. Stress seeps down my arms, into my fingers, and out to sea. I stare into blue infinity and watch my troubles float away. They disappear over the horizon.
Whenever I worry or face a challenge, I seek solace and comfort in nature. There I offer up my troubles to God and, in return, receive grace and peace.
I had just received distressing news from my home in Australia. My father was told he had liver cancer. Being far from home in Cyprus, and with the current Covid restrictions, my return must wait. I sought a release for my troubled heart.
Going to nature for comfort has been my habit since childhood. I can still smell the blades of cut grass as I lay back on the lawn to stare into heaven. I can still feel the purple carpet of our neighbor's shedding Jacaranda under my feet. Escaping into nature and conversing with God was how I coped with hard times. I still use this technique today.
In his book "Retelling the Stories of our Lives", David Denborough talks about freeing ourselves from the influence of our problems. One technique is to notice our special skills for getting through hard times.
You Have 'Special Skills' To Carry YouThrough Hardship
Imagine you're filming the story of your life. You see yourself through the lens of the camera. You see where you are now, and you see the journey you've taken to get to where you are today. You see the good times and your trouble spots.
At first, you may not be able to see your special skills clearly, because these are often overlooked and unacknowledged by ourselves and others. We tend to see the big trouble or struggle rather than seeing how amazing we've been in handling the hardship.
Each person's special skill may be different from the next. Some people shed tears, others have a special place they go, and others talk it out or have a ritual they engage in. Everyone has their way … and you do too.
When I interviewed Linda Strader, author of Summers of Fire, she talked about her difficult times during the 2008 economic crisis. Not only was she dealing with the loss of her job, but she'd also been through a divorce, and her mother passed away - all at the same time. Linda fell into depression.
But as Linda started to look at her own story, she found courage and hope …
"When I looked back at my younger self, I drew inspiration from that young girl who'd fought wildfires, faced discrimination, endured injury and painful surgery … When I wrote my story, I looked at that girl and how she coped during difficult times. I shed tears, I hadn't thought myself brave or courageous or doing anything special. But my younger self spoke to me during that difficult time, 'oh my goodness, you are still her'."
Zoom in and take a closer look through your camera lens, and you'll discover unique skills you've used to overcome challenges.
Discover 'Special Skills' in Your Story
Below is an exercise to help you delve into your own story and discover your special skills for coping with hardship. Doing the exercise will help you hone in on your skills, knowledge and wisdom, magnifying them during times of hardship when you need them most.
'Special Skills' Exercise
Take yourself into an environment where you can have at least fifteen minutes of uninterrupted time. Find a place where you feel comfortable—a place where you can be still and ponder.
With a pen and paper (I like to allow my thoughts to flow out from my mind, down into my heart, into my fingers, and out onto the page, but you can use a device if you prefer), answer the following questions*
Think of a special skill, knowledge you have, or a value that has helped you or you and your friends/family through difficult times?
What is a story about this skill, knowledge, or value: a story about a time when this made a difference to you or others?
What is the history of this skill, knowledge, or value: How did you learn this? Who did you learn it from?
Is this skill or value connected in some way to a tradition – from your family, community, or cultural connections? Are there proverbs, sayings, stories, songs, or images from your family, community, or culture

linked to your skills and knowledge?
Doing this exercise will help you to understand yourself and acknowledge the incredible ways you have dealt with challenges and hardships in the past. With this understanding, you can start to rewrite your story - acknowledging how amazing you are to be standing where you are today.
No matter what, you made it. You are here!
If you'd like to hear more about how you can use your past, present, and future stories to create a life you love, then pop me a comment below, and I'll share more in upcoming issues of Daily Inspired Life.