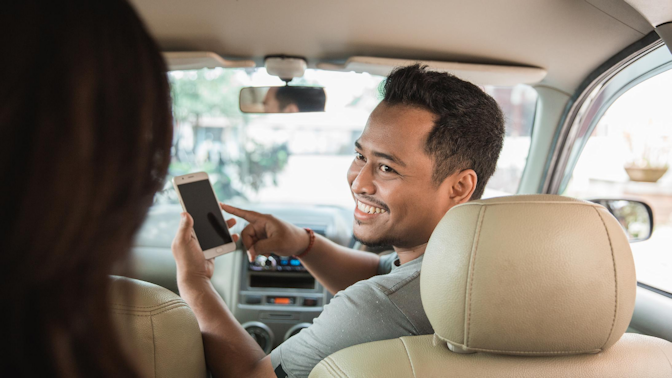 One act of kindness is never just one act of kindness. Like a seed planted in fertile soil, it will grow and continue to fruit for many seasons.
Walking through the doors of Langkawi International Airport a wave of anxious excitement overcame me; that same feeling that comes with every touch-down in a foreign country.
I felt the excitement over our family adventure through Thailand, Singapore and Malaysia, all mixed-in with a dose of nervous fear. Would the people welcome us? Who could we trust? Could we find a taxi big enough for our party of eight?
After we collected our luggage, my husband went off in search of a taxi. The rest of us waited nervously watching the strangers around us. I felt instant relief at the sight of my husband returning with a young man. He greeted us with a smile: "Hello, I am Abdullah, your taxi driver. Let's get you to the hotel."
As we drove, I thought about all the places on our itinerary. Our group included two over sixty-year-olds and two under thirteens. We'd planned something for everyone - the imposing Petronas Towers, the Singapore Flyer, Universal Studios …
It was thrilling to experience these famous sites, yet, no experience left as lasting an impression as Abdullah, our taxi driver.
As we drove to the hotel, Abdullah showed great interest in us; asking where we were from, what we had planned for our trip … He soon learned we were Muslim and that we would be in Malaysia for a week.
As Abdullah set-down our bags, he surprised us by offering to collect our menfolk for Jummah. On Friday, just as he promised, Abdullah arrived at the appointed time. He refused to accept payment for the trip because he too was going to the mosque.
On the drive back, Abdullah invited us to be honored guests at his brother's wedding. We accepted his generous offer and were surprised he invited us into his home - the wedding location. After introducing us to his family, Abdullah left us in his friend's care while he was busy with the wedding proceedings. Abdullah's extended family treated us like royalty.
The bridal couple sat at a beautifully decorated table on the front porch. Well-wishers came and ate from plastic dishes on tables set out in the sandy yard. The whole community popped in and out, partaking of the meal, well-wishing the couple, and then leaving. We enjoyed a sumptuous meal of buffalo meat curry - an acquired taste. We were further intrigued by the wedding favors (Bunga Telur) - a decorative boiled egg, a symbol of fertility.
The wedding was like no other wedding we'd ever attended and made our entire trip memorable.
I believe Abdullah was an angel sent to us. He not only renewed my faith and trust in the goodness of people, but he opened my eyes to see the world differently.
"He not only renewed my faith and trust in the goodness of people, but he opened my eyes to see the world differently."
He transformed my fear into love and kindness.
Unfortunately, we lost contact with Abdullah, but his kindness continues – I now go the extra mile in showing tourists to my country, South Africa, extra compassion.
I hope Abdullah inspires you to show kindness to strangers too.
---
Fathima S Meer is a ghostwriter, blogger, editor, proofreader, and a full-time mum to four delightful daughters with a passion for life, travel, and politics.
Follow Fathima's work on her Facebook Page here:
https://www.facebook.com/FathimaWaxwordz
READ ANOTHER STORY |
​Touching story of human kindness. On a bus from Phoenix to LA a woman hands over her last forty dollars. But that wasn't the end of her story...