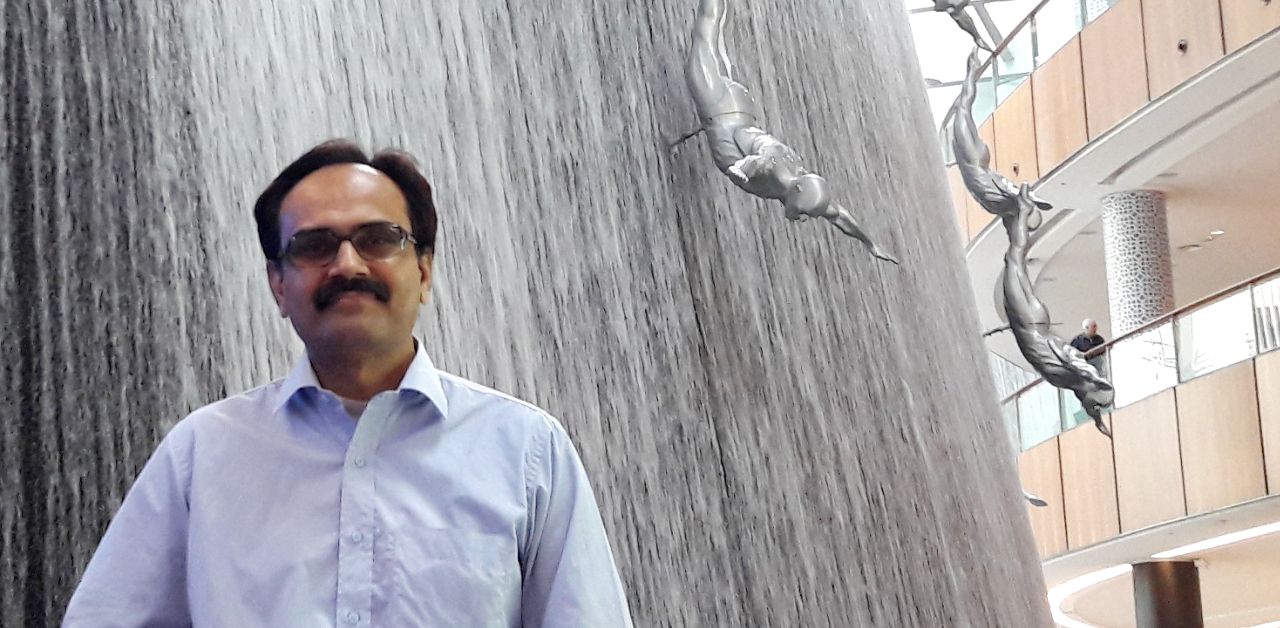 From herding buffalo in a small Pakistani village to pursuing an MBA and attaining career success ... Learn how Rasool Bux used his raw talents to turn challenges into stepping stones to success. Be inspired to harness your unique talents and abilities to achieve your own aspirations.
One click of my wooden cane, and the buffalo moved forward. I guided them along the road's edge, through the heart of the village. We strolled past mud homes and villagers bent over tending to their crops. We eyed the green fields, where the buffalo could graze. This was life in a small village in Sindh, Pakistan. We had little, but I had big dreams.
Up ahead laughter diverted my attention. A group of students came into view, their uniforms a stark contrast to my faded trousers, and worn-out sandals. Fingers wrapped tight around my cane, I stepped forward, "Stop! You can't pass without showing me your books."
The students glanced from my face to my cane, to their books. They quickly opened their bags and showed me their books. Illustrations of people and places captured my imagination.
"Someday, I'll go to school too," I declared, returning their books. They looked at each other with a taunting smile and left me to my buffalo.
It May Take Some Time, But Never Give Up!
Months passed. Every day I rose to my chores and buffalo. Until, one day I got my chance. Uncle came to visit. He and Father sat, sipping chai outside.
"Brother, you must send Rasool Bux to school. Herding buffalo is not in his future," Uncle convinced my parents that all children should go to school. The following week, I enrolled in primary school. Now, armed with my own books, I set out to learn everything. I read textbooks, asked questions, and even read newspapers for my father and his companions.
By the end of the year, I proved to be one of the best students in the school. I resolved to study at college or University in Karachi, a big city over 150 kilometers away. Everyone laughed and made jokes.
"Look at this fellow! He will go to study in Karachi?" ridiculed our class monitor. The teacher also smirked when he learned about my resolve.
Laughter wasn't the only taunt I had to endure.
I was diagnosed with Vitiligo, a skin condition that left white patches on my skin. Every day I suffered the taunt of social stigma. People hated seeing my patches, and silent judgements weighed heavily upon me.
I struggled to maintain my self-esteem. I battled depression, and there was a dark moment when I contemplated ending my own life by jumping from a jambul tree. Thankfully, my elder brother intervened, his stern words preventing a tragic mistake.
Your Challenges Are Stepping-Stones to Success
The challenges life set before me didn't dissuade my spirit; rather, they became stepping stones toward realizing my dreams. I turned to writing prose and poetry as an outlet for my emotions and creativity. I got published and won competitions, gaining not just recognition but also the confidence to keep moving forward.
I began college studies when I was hit with another roadblock. My father's limited means couldn't cover my further education. Undeterred, I resolved to find a part-time job to fund my education. This is where my love of reading newspapers and magazines came into play. I knew of linotype machines that brought text to life, and the art of calligraphy that graced headings and captions. My handwriting was good, and I had developed a passion for calligraphy, so I decided to try my luck with a leading Daily newspaper.
I turned to writing prose and poetry as an outlet for my emotions and creativity. I got published and won competitions, gaining not just recognition but also the confidence to keep moving forward


Try Your Luck, Go for Your Dreams
One fine day, without telling a soul, I boarded a bus bound for Hyderabad, a city that lay fifty kilometers from my village. My heart raced with anticipation as I got closer to my destination.
Guided by kind strangers, I navigated bustling, unfamiliar streets, until I found myself at the newspaper's counter. I presented my calligraphy skills and requested work. A kind person took me to another senior person upstairs, who offered me my very first opportunity...
An internship with a stipend. This was one of the happiest days of my life. I was a teenager trying my luck, and I'd secured employment on my own! From tending buffaloes to reading books to the beginning of dreams.
A biscuit was my lunch during my three-month internship. The rest of the money went on bus tickets. Within a year, under the guidance of senior calligraphers, my skills improved. I was advanced a pen and other tools. I switched jobs twice and finally found a position with a good salary.
Just like my Uncle initiated a significant turning point in my childhood, many other mentors showed up to help me realize my dreams. I secured an editorial position, delved into advertising, and transitioned to the realm of digital media. A pivotal achievement was purchasing my first personal computer.
And the most wonderful milestone of all - I did make it to University in Karachi where I attained an MBA in marketing and advertising. I've worked at prestigious organizations and even found the love of my life.

Now, when I reflect on the laughter and doubtful glances of the village students, their opinions hold no weight. What truly matters is that I nurtured the dreams ignited by those books and persevered. Just as I guided the buffalo with my wooden cane, I navigated through challenges and hardships, steering my life's course.
I've proven that with a little luck, a willingness to work, and kind mentors, dreams can come true. Life may not always be easy, but it's important to never stop dreaming. When you believe in yourself and use your natural talents, anything is possible. I hope my story can inspire others to pursue their dreams and never give up, no matter what obstacles they may face.
---
READ ANOTHER STORY | Determined to fulfill her life-long dream to shine in the spotlight, Mara quits her job and runs away with the circus, where she learns the ultimate lesson in vulnerability