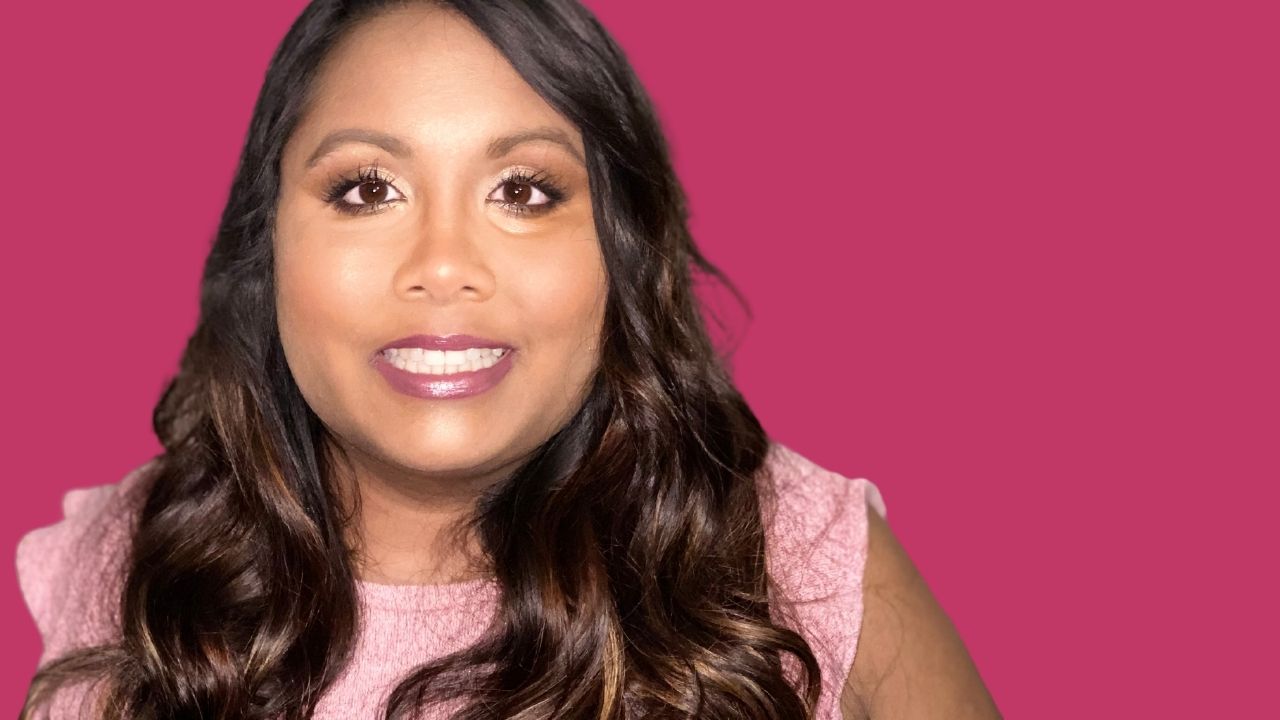 On the verge of succeeding as a Doctor, Manisha is diagnosed with a chronic illness. In the face of insurmountable challenges, read how Manisha finds a way through and discovers a new way of healing others while healing herself.

Sitting in a dusty stairwell at the hospital, I stared in disbelief at the bloodwork reports in front of me. I could not interpret everything on those two pages. From what I could comprehend, something was very, very wrong. I had been experiencing extreme fatigue, hair loss, and random joint pains off and on for a couple of years. I assumed it was related to long, taxing workdays at the hospital. I attributed my symptoms to the stress of caring for sick patients, creating PowerPoint presentations, and studying for licensing board exams. I never suspected that an insidious disease was brewing within me. I never imagined I could have lupus, a chronic, debilitating illness with no cure.
Still, I knew I had to complete my residency program. I had put so much time, money, and energy into becoming a doctor; I couldn't quit now. But how could I care for patients when I could barely care for myself? It was recommended that I take a medical leave of absence, but I knew if I took a break, I would never come back. I firmly pleaded my case to stay but the question of "How?" remained.
God had a plan for me. He provided a loving husband who is understanding and supportive of me. My then-boyfriend-now-husband moved in with me to help care for me, often sacrificing his own needs. There were nights when I could not walk to the bathroom myself, and days I could not even brush my hair. I did not have any family living nearby, and without his aid I do not believe I would have been able to stay and complete my residency program.
After working full time for two years, struggling to balance work and doctors' appointments, I was ready to quit practicing medicine. Flare ups happened more frequently. I landed in hospital every few months. The pain in my muscles and joints became so severe that I couldn't walk. Even the slightest rub of fabric against my skin would cause searing pain. I was burned out and literally sick and tired of being a doctor.
I had put so much time, money, and energy into becoming a doctor; I couldn't quit now.
Once again God provided a way for me to continue practicing medicine and serving my community. I was blessed with part-time jobs, a rarity in my profession. I had been praying for a teaching position when I was called by a recruiter about a temporary part-time job close to home. I worked three days a week, which left four days for errands, doctors' appointments, and much needed rest. After my contract ended, I continued to negotiate other part-time positions. With a lightened load, I was able to flourish again and start loving the work I was doing.
My life changed once more after I became pregnant with my son. After being out of work during my high-risk pregnancy and months of postpartum complications, I was ready to go back to work, but the emergence of COVID had just begun. With a global pandemic, a young baby, and a compromised immune system, I made the decision to work from home. I started working for a telemedicine company, handling simple issues like coughs and colds, and guiding patients on the newest COVID protocols. I was helping people, but I missed having personal relationships with my patients. I no longer felt fulfilled in my work.
Again, a new door was opened for me. With being able to work from home, the prospect to live one of my dreams presented itself. I was finally able to publish my memoir and share my story of overcoming the challenges of living with lupus with others who were struggling. I have received opportunities for public speaking to raise awareness for lupus and other chronic illnesses. I have found a new way to heal others while healing my own soul.
My journey with a chronic disease has been enlightening and humbling.
It has altered the way I practice medicine, making me a more empathetic and competent physician. It has taught me humility and that I need the help and support of those around me. It has deepened my faith in God to guide and provide for me. It has also revealed a resilient and courageous person within me that I never knew existed.
My illness has weakened me physically, but it has strengthened me emotionally, mentally, and spiritually. My disease may have closed doors, but it has opened a world of opportunities I never imagined possible, and I am eager to see what the future holds.
My disease may have closed doors, but it has opened a world of opportunities I never imagined possible
---
Find out more about Dr Manisha Rayavarapu &
Her Work as a Lupus Warrior and Advocate
Dr. Manisha Rayavarapu is a Family Medicine Physician, author, and lupus warrior and advocate. She was diagnosed with lupus in 2010 and shares her story to encourage others living with a chronic illness that they can lead successful, fulfilling lives.
She also advocates to raise awareness for lupus and to help those outside the chronic illness community to have a deeper understanding of life with a chronic illness. She shares her perspective of being both a patient and physician to help educate others and bridge the gap between patients and doctors.
Click here to Get Her Book: Butterflies, Boards and Blessings, A Doctor's Journey Thriving with Lupus
Connect with Dr Manisha Rayavarapu
---
READ ANOTHER STORY |
From Skipping School to PhD | A Village Boy's Remarkable Journey
Inspirational story about an ordinary village boy from India, who grew up on a cashew farm. His parents were illiterate, he'd skip school, and there was little hope for his future ...

Until one day something unimaginable happened (almost a miracle), that changed his whole life around. He ended up with a PhD and his research on cashew farming and agriculture receives global recognition.