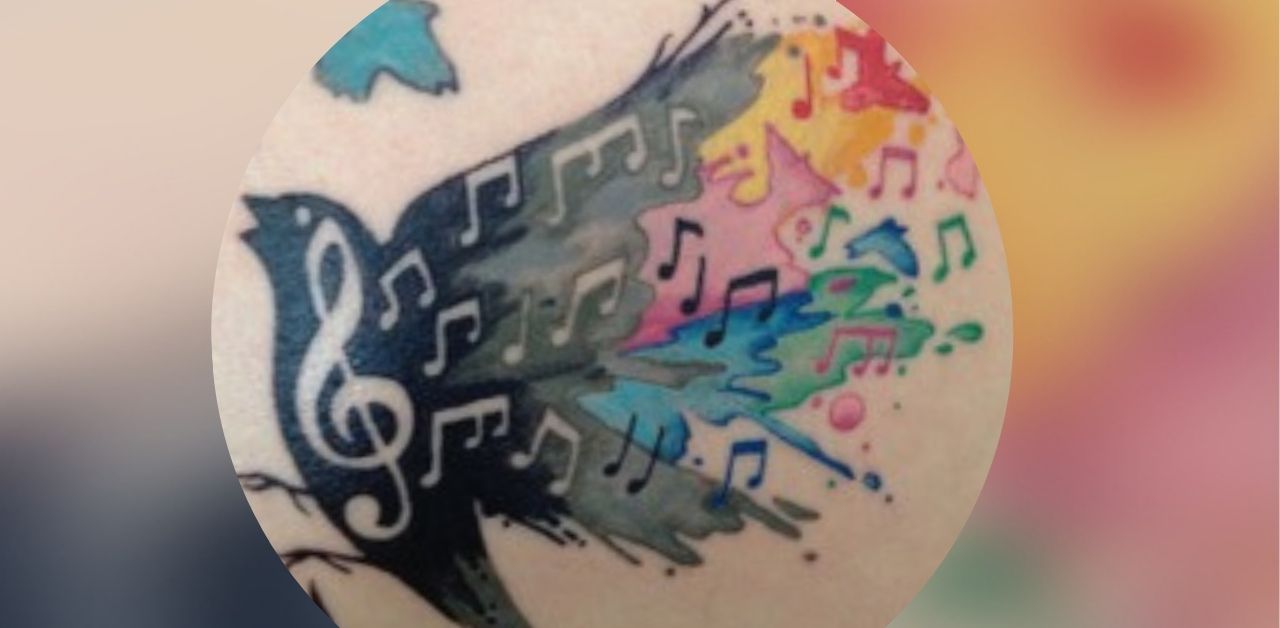 Instead of judging others who look different to us, Emily's story invites us to be open minded and express curiosity about the colorful stories that lie beneath the surface of our skin.
I love tattoos. I relish the stories behind them, the matchless artistry, the wide array of techniques and styles, and the way people beam to see their vision come to life on the canvas of their own skin.
The day I could obtain my own tattoo couldn't come soon enough. Not long after my 18th birthday, I obtained my first: a cross that appears crafted out of crumbling stone on my upper back. I treasured this tattoo so greatly that it wasn't long before I was itching for more. Over the next five years, I accumulated a wide assortment of tattoos including a full sleeve. Each piece holds a story.
Growing up in a bustling city where it was not uncommon for a woman to adorn tattoos, many appreciated the work and asked questions about the ink's significance. It wasn't until I moved to a smaller rural community in my early twenties that my great love of and pride in my tattoos morphed into something far different.
I accumulated a wide assortment of tattoos including a full sleeve. Each piece holds a story.
Upon starting a new job in this town, I overheard my supervisor and a coworker speaking negatively about a previous employee's tattoos. Their disgust of his marked arms was evident. I witnessed others refer to tattoos as "Unfeminine," "Prison tats," and "Evidence of a strong lack of judgment." I suddenly felt self-conscious and ashamed, exclusively wearing long sleeves even in the dead heat of summer. Only around my family did I feel comfortable to literally show my skin.
One warm August weekend, my parents made the drive in their travel trailer to visit. Once situated in their campsite, we lounged about drinking lemonade and soaking up the warm rays. Comfortable in the presence of my loved ones, I had no reservations about wearing a tank top. My skin cells jumped for joy.
Reclining at the campsite, my dad waved hello to an older woman shuffling along the gravel road in front of us. Sensing a friendly presence, she smiled and walked towards us. Upon reaching our campsite, the woman's cordial demeanor shifted. Looking my bare arms up and down, repulsion flooded her face. Meeting my gaze, she questioned, "What does your father think of you permanently marking your body like that?"
Taken aback by her words, I was speechless. Fortunately, my dad addressed her inquiry.
"Well," my dad said, "I taught all of my kids that it's the contents of their brain and heart that matter, not their skin." Although I remained seated in my camp chair, I performed cartwheels inside. "Besides," he continued, "I've got a few of my own."
The woman's scowl turned to a blank stare as he rolled up his sleeves to reveal a lion's face with a billowing mane tattooed on his upper arm; a broken chain on the opposite. It took everything in me to conceal my grin. She didn't utter another word.
My dad's words that day were forever imprinted into my consciousness and my attitude changed accordingly. Fully understanding that judgments will still be made, I display my tattoos with pride. A visual representation of my story, I wear them without shame.
... the woman's cordial demeanor shifted. Looking my bare arms up and down, repulsion flooded her face.
Spending an evening with friends who are parents to a young daughter, she was mesmerized by my colorful tattoo sleeve, asking many questions about the contents of my arm. Silently reflecting on my response, she returned to the depths of her room. Later emerging with gleeful innocence, she proudly displayed her arm for all to see. Adorned with marker designs of flowers and hearts, she had given herself her very own tattoo sleeve. She wanted to be like me.
Like my new little marker-tattooed friend, instead of judging and criticizing those who may look different than us, may we remain open minded and express curiosity about what lies beneath the surface of the skin. Only in looking beneath the surface and beyond one's appearance will we discover the colorful stories that make each person the colorful person they are. Our lives in turn will be all the richer for doing so.
---
Emily Marszalek enjoys the simple pleasures in life with her two Goldendoodles, Charlie and Lucy, and fiancé Nick in the stunning Pacific Northwest. USA.
The featured image and the image shown here are of the tattoos Emily proudly wears.
---
READ ANOTHER STORY |
Woman of Iron & Lace, Power & Grace: Soula, a woman who can carry a gun in one hand, while accepting a delicate rose in the other. Soula was one of the first women sworn in as ...