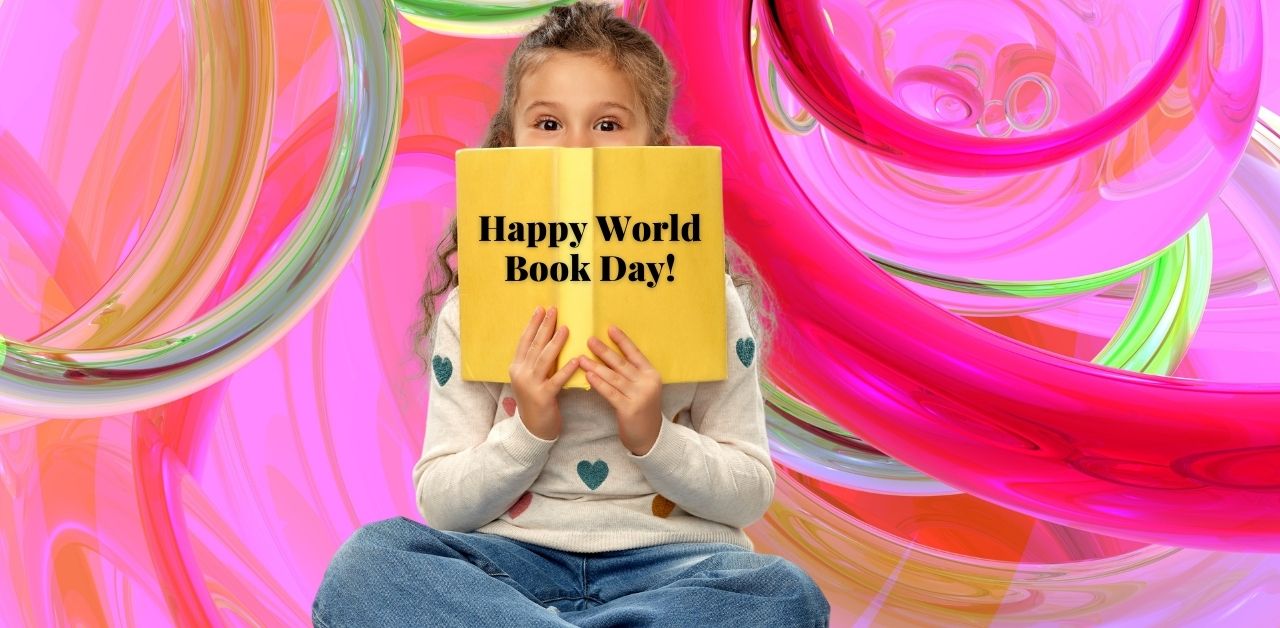 When you give a girl a book, you give her a world of possibility.
25 years ago, a little girl was given a book. Now in her 30s, an investor, podcaster, and writer, she shares a touching tribute to the power of books and the person who gave her the book those many years ago.


'The printed page can contain radical ideas… It is the power of books, that makes book burnings themselves demonstrations of power.' ~ The Philosophers Library
My favourite place to be is in a book shop.
Upon arrival a comforting cloud of quiet is always there to greet me. Everyone present knows of the unspoken rule to not speak which leaves no other option than to get lost in thought. With my mind free to roam and books as my only companions, my thoughts become deeper and my questions grow larger as I've literally the entire world to explore.
My love for books began over 25 years ago when my first teacher in life placed a copy of "Chicken Soup for the Soul" in my little hands. This book contained the short stories of all sorts of people narrating their struggles, their triumphs and their ultimate advice for a good life. Feeling the pleasure of knowing people through their words sparked my passion not just for reading but for living, teaching me the ultimate power of books.
Books have the power to transfix, transport or transform by quieting our senses and opening our minds. Books record life, explain life and can forever change lives. At their grandest books have caused personal revelations to arouse social revolutions. At their meekest books can be unconscious companions, teleporting us to fantasy when we want to rest and teaching us reality when we want to live.
At their meekest books can be unconscious companions, teleporting us to fantasy when we want to rest and teaching us reality when we want to live.
Books - the collaborative creation of humans and trees - can be truly magical.
With trees we share many things. We share the breath in our lungs, we share the elements to grow and we share rings which tell our stories with theirs at their core and ours on our skin. But through words printed on paper, we share the ideas formed in our minds with the dried form of their bodies. With trees we share both life and knowledge or simply, the knowledge of life.
Long after the trees and authors have passed and sometimes the books with them, the ideas have lived on. This is the indestructible nature of books and the power of the written word. To publish a book, the author is inclined to refine and reflect with risk to personal repute. To read a book, the reader is inclined to slow down and concentrate with an objective to understand the meaning.
Through deep human connection and understanding, ideas live on even if the words do not.
When screens replace pages, words can become data. We may begin to write for quick attention over deep impact and we may begin to read for ease just to say that we know. We may do well to remember that words are destined to be as fragile as the forms in which they exist, and whilst data can be erased in an instant our books are the stuff of trees which have stood the test of time.
... whilst data can be erased in an instant our books are the stuff of trees which have stood the test of time.
My first teacher in life who gave me my first memorable book went on to teach me many lessons but this next story remains my most treasured.
At a few years of age and already fascinated with trees, I stumbled across quite a big question about God and his special tree. Most other adults would scowl at the thought of me questioning as big as I dared but not my first teacher in life. She answered me with a smile and honestly said, 'I don't know', and this one small act planted a seed of belief within me that has flourished to this day - if even my biggest hero doesn't have an answer then I must ask pretty good questions.
We're all quite familiar with my first teacher in life. She is an incredibly beautiful woman - a stunning Aussie-Irish las with an unwavering will and insatiable appetite for mischief. She shares the inspirational stories of countless people across the globe and fills inboxes with hearts, stars and flowers. Yes, she is Karletta Marie the publisher of this page.
Thank you Karletta Marie for opening up my world to knowledge, wisdom and possibilities through the many gifts you've shared with me. Seeking understanding whilst being free to ask questions has made each day of my life more beautiful than the last, even if the answers elude me.
Karletta Marie has been sharing her gifts with me for a very long time and her impact can be powerful. If any woman should be sharing words to an entire globe of women - to encourage, nourish, strengthen and empower - this here is our woman. You will never be bored, life will never be dull and ideas will only be inspired with Karletta Marie in your world.
~ From a grateful student to her first teacher in life
---
READ ANOTHER STORY |
From Skipping School to PhD | A Village Boy's Remarkable Journey
Inspirational story about an ordinary village boy from India, who grew up on a cashew farm. His parents were illiterate, he'd skip school, and there was little hope for his future ...

Until one day something unimaginable happened (almost a miracle), that changed his whole life around. He ended up with a PhD and his research on cashew farming and agriculture receives global recognition.