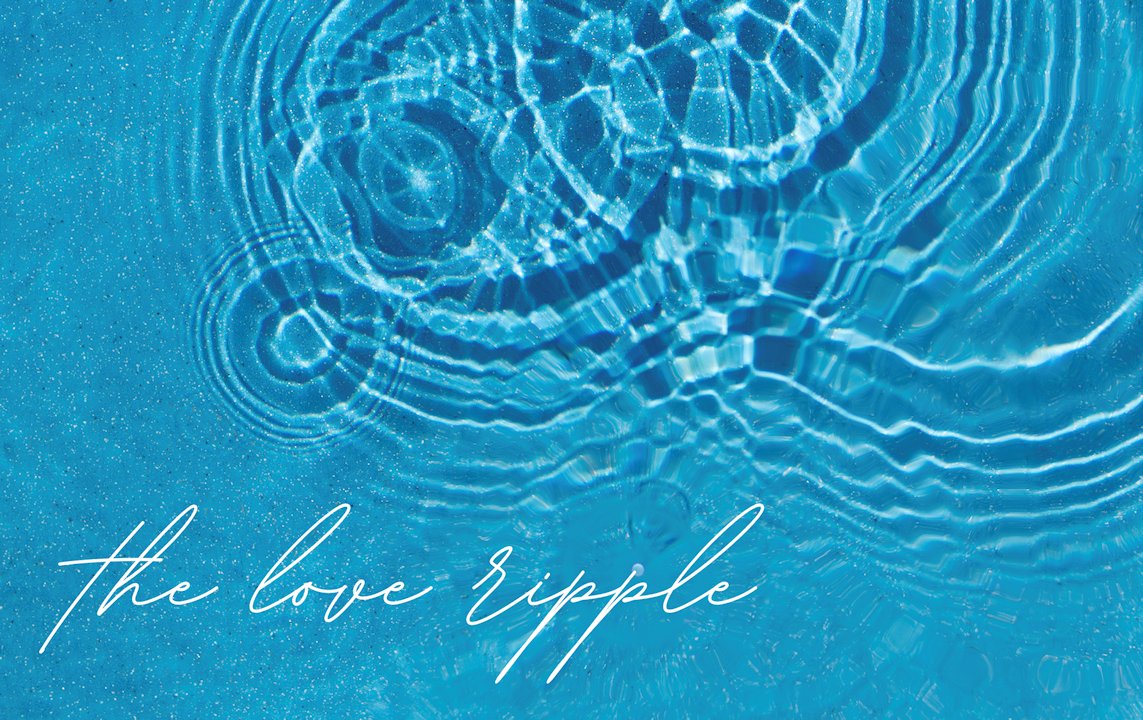 Janine never imagined using 3 simple words "I love you" could influence her family to change. That is until she meets a special friend, who sends Janine on a love crusade that ripples out, creating a profound generational change.
At my first big job in New York, I met a friend named Lori. She had a big personality, a large group of friends, and she was always doing something fun. We connected instantly. From the very beginning, I noticed that whenever Lori said goodbye to her parents or friends - either on the phone or in person, they would say "I love you" to each other. Not mushy or over the top, just matter of fact. Like I just want you to know this because it's true.
This took me totally by surprise. It was like they were speaking a foreign language!
I was in my early 20s and couldn't remember a single time when someone other than a boyfriend said "I love you" to me. Not my parents. Not my eleven siblings. Not my grandparents or aunts or uncles. No one! Not that my parents didn't love me. I know they did. They showed their love in the way they provided for us, but the actual words were just not part of their vocabulary. I thought speaking love was only for romantic relationships.
I was soon swept up in the language and Lori was the first friend I would say, "I love you" to. It felt so freeing! I had been hidden behind a cloak of secrecy… don't speak the love… don't look it directly in the eye…
Eventually I started saying "I love you" to my closest friends before hanging up the phone. At first it was a little awkward… then it wasn't. It took a little time, but it soon became the way we end a conversation no matter what. As I met new friends in my 20s, I saw that this was not so unusual. Everyone was saying it to the people they loved! Where had these people been all my life?!
I thought, well, if I'm saying it to my friends, why do I feel like I can't say I love you to my family? To my own mother? (My dad had passed by then).
I was afraid at first to say it. What if they don't say it back? What if it's weird? Oh, this is going to be so uncomfortable. What if it's repelled by the individual coats of armour we have built around ourselves?
I needed to find out.
I had been hidden behind a cloak of secrecy… don't speak the love… don't look it directly in the eye…
So, I went on a love crusade with my family. I started saying it when we wrapped a conversation. In person and on the phone.
It was so interesting. Some people wouldn't say anything back which was fine. Some hung up quickly. Some just said "yup". One brother chuckled uncomfortably and said it back. And my mom said OK.
Progress! Lol
I didn't let up. I said it regardless of the response. It was my truth and that's all that mattered. I just wanted them to know.
Some siblings wanted to chat about this new habit, so we did. We talked about why this was a challenge now that we were adults. And it made it easier to change.
About two years later, we were all in Pennsylvania for my brother's wedding weekend. After the brunch the next morning I would be leaving on my own to drive to another state to visit a friend. As I said goodbye to my mom after this fun, family-filled weekend, I said, "I love you" as I hugged her goodbye.
As we released our embrace, my mother held my hands tightly in hers and looked me in the eye apologetically, tinged with helplessness.
"I don't know why I can't say it back," she said in an almost whisper, "I just didn't grow up that way."
I smiled softly as I held her hands and said "Neither did I."
And in that moment, we both knew it would be different from then on. And it was.
And in that moment, we both knew it would be different from then on. And it was.
Not just for me and my mom, but for the whole family. It took a little practice but soon we realized it was weird NOT to say "I love you" when we hung up the phone or left each other. Adults saying they love each other. It was a radical journey we went on together.
One small step. A pivot. A practice. A habit. A truth. A word.
Led to a ripple. A connection. And a generational change.
---
Hi there, I'm Janine and I'm a certified life coach. I am committed to helping women create the life they really want.
After years of being on the corporate hamster wheel and living my life on rinse-and-repeat in NYC, it took a health crisis and lots of personal loss to realize that something had to change. I didn't want to live on autopilot. I felt stuck. When I became a life coach, I learned the tools that would change everything, without anything in my life having to change. The power was within me all along, I just didn't know how to tap into it. Now I have learned how to be the creator of the life I really want, and I love to help women do the same.
Website: janinedurso.com
Instagram: @janinedursocoaching
---
READ ANOTHER STORY |

I Met My Husband in an Airport Queue by Helen Brown | Inspiring Story #9
Short Love Story About Finding Love In The Most Unexpected Places ...

When Helen Googled the words "Holidays for Single People" over twelve years ago, she had no idea she would find the love of her life in an airport queue