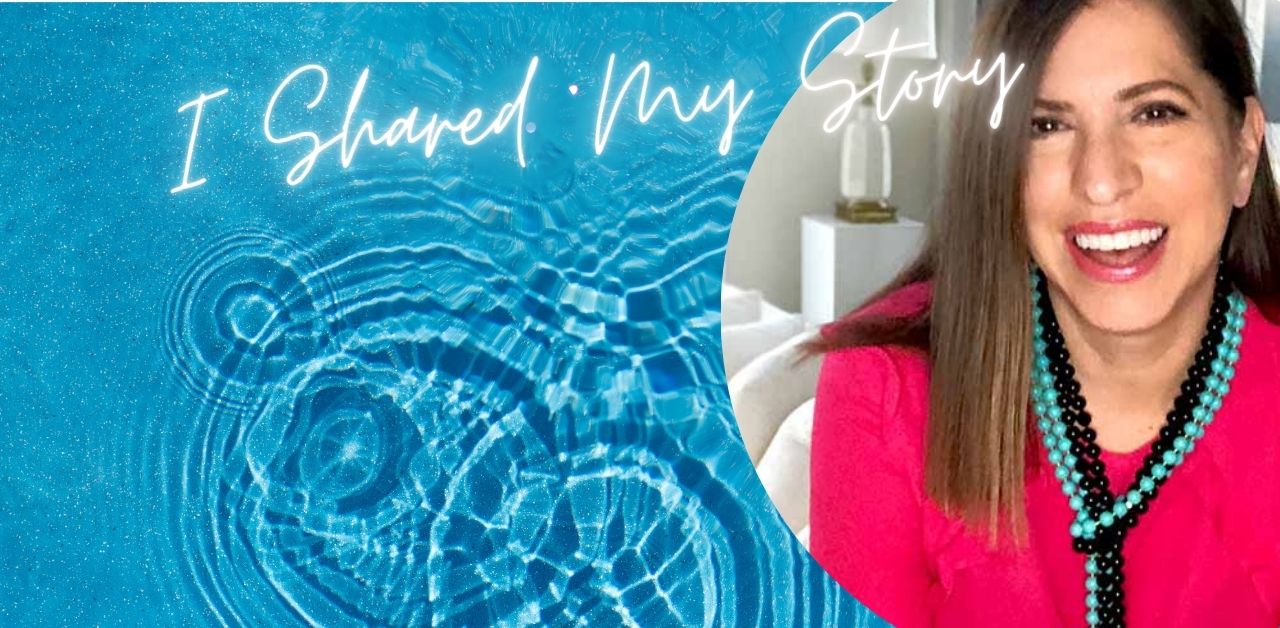 Janine Durso recently shared her inspiring story "The Love Ripple. After her story was published, we asked Janine to tell us what it was like to share her story. Janine describes what she gained from sharing and how others benefited by reading her story. We hope Janine's experience inspires you to share your story too.


---
Story Title
The Love Ripple | Learning to say, "I Love You"
About the Author

Janine Durso is a certified life coach. She's committed to helping women create the life they really want. After years of being on the corporate hamster wheel and living her life on rinse-and-repeat in NYC, a health crisis and lots of personal loss helped Janine to realize that something had to change. Janine didn't want to live on autopilot. She felt stuck. When she became a life coach, she learned the tools that would change everything, without anything in her life having to change. She discovered the power was within her all along, she just didn't know how to tap into it. Now Janine has learned how to be the creator of the life she really wants, and loves helping other women do the same.

Website: janinedurso.com I Instagram: @janinedursocoaching
---
How did you feel when you were first invited to share your story?

I was honored. I have worked hard the last few years to get over the thought "who would listen to what I have to say?" and "I'm not a good writer". so having this experience of being asked if what I wrote can be shared meant so much to me.

Describe any personal benefits sharing your story has brought you:

It's been an incredible experience to share my story. It was a reminder that those three words I LOVE YOU can literally change the world. Sharing the story brought a wave of love back to me by people who read it and shared their own experiences which was just a beautiful thing.

Were you helped by the process to develop your story?

Yes, Karletta gave suggestions for tweaking some language to make it more internationally understood, and I learned a lot through this process about how to use language to improve SEO. Everything had a reason!

Did sharing help you understand yourself more deeply?

Sharing it and hearing from so many people about it reminded me that the world is smaller than we think and if we can always act from a place of love, we can really make an impact.
Did you enjoy the response you received from others in relation to your story? How So?

Yes! It was so heartwarming to receive the responses from others...they in turn shared their "love stories" with me and others told me that it was a great reminder for themselves to start saying it.

Did sharing your story have an impact on others in anyway?

Yes! By having my story shared, it inspired other people to share their stories of how those three words played a role in their own lives.

Would you recommend others share their story?

Yes! The world needs people to share their inspiring stories, now more than ever. This sharing connects us, teaches us, shows us that have more in common than we may think. It brings the world together!

Anything else you'd like to say?

I just adore Karletta and her beautiful heart and soul. Karletta is a shining example of the good in the world.
Discover the incredible journey of sharing your own story!
Just like those who've walked this path before, you'll find that sharing your story brings personal growth, connections with a supportive community, and opportunities you never imagined. Whether you're ready to pour your heart out, eager to take a guided workshop, or looking to navigate your own storytelling adventure with our free guide, it all starts right here.
Your story has the power to not only inspire others, you'll unearth profound personal wisdom, and open up meaningful opportunities in your life. Embrace this opportunity today, and let's begin your unique narrative together. Click a button below to begin your journey ...