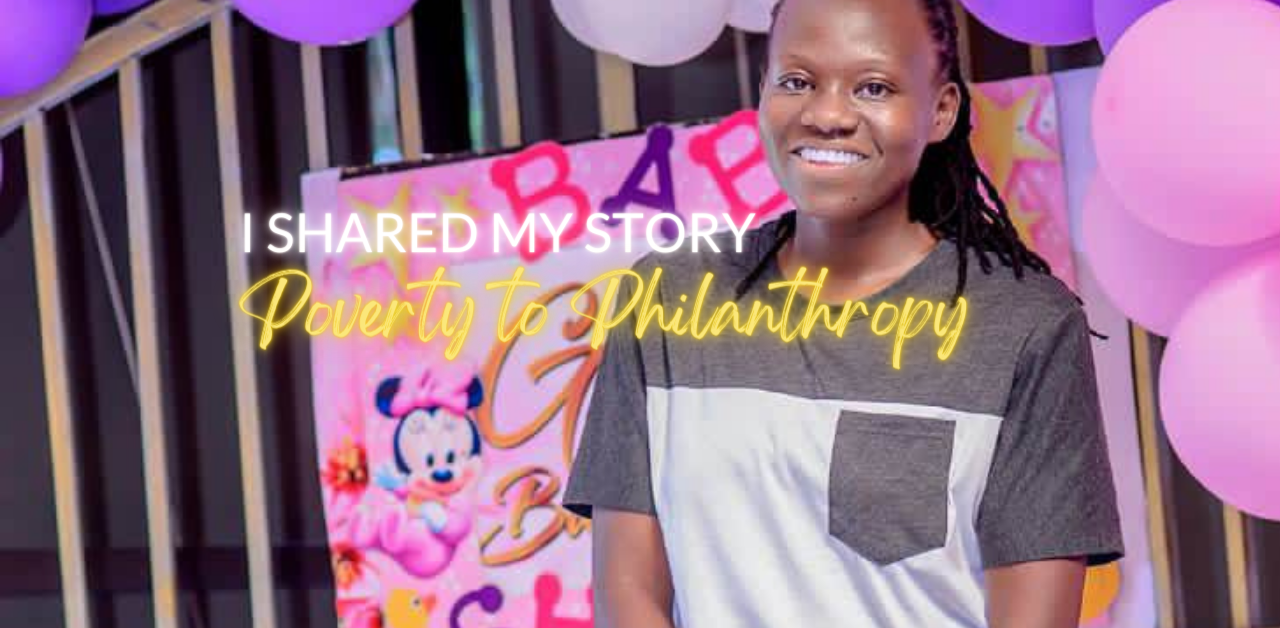 ---
---
How did you feel when you were first invited to share your story?

I felt extremely happy and excited. I was like wow this is the moment I have been waiting for.To me it was like a dream come true, and I was very hopeful to be a blessing to someone there who might be struggling.

Describe any personal benefits sharing your story has brought you:

I get more and more hopeful and stronger. I feel so blessed and celebrated. My story has already started to economically impact our project.
A friend of mine from USA has contacted me after reading my story and asked me to send her a brief statement of something we want to do and the budget. She promised to fund the project which will help us to generate funds for feeding the orphans. To me this is a breakthrough.

Were you helped in anyway by the process to develop your story?

Karletta was precise, brief and clear in the questions she asked as we were developing the story. And her English was not tough. She was very friendly and professional. This helped me alot to enjoy the entire body process.

Did sharing help you understand yourself more deeply? What were your greatest lessons?

Oh Yes!!! And wow, I got to understand more about myself and the lessons I learned include: being confident, focused, determined and ready to change the story of many people. In my heart I felt celebrated and getting somewhere with what am doing. When I received phone calls from all over the world people congratulating me, I feel so excited. Greatest lesson learnt is never to give up in life.
Did you enjoy the response you received from others in relation to your story? How So?

Omg! I have been reading the comments and jump and dance around with my amazing kids. These responses show that people care and are more interested in getting to hear about others... People are calling me, hero, mentor and coach. So very soon I might be on one of the biggest Television in Uganda to share this story.
Did sharing your story have an impact on others?
Oh yes. My friends have called me and appreciate me for the encouraging story. They are emotionally, spiritually and physically touched with my story. Many have even shared my story on their whatapp statuses which shows that have been blessed.

Would you recommend others share their story?

Yes 100%. This is because someone out there might be struggling with life. Sharing a story can help people who have given up.
Anything Else You'd Like to Share?
It could never been better than this and I mean in all aspects.
Discover the incredible journey of sharing your own story!
Just like those who've walked this path before, you'll find that sharing your story brings personal growth, connections with a supportive community, and opportunities you never imagined. Whether you're ready to pour your heart out, eager to take a guided workshop, or looking to navigate your own storytelling adventure with our free guide, it all starts right here.
Your story has the power to not only inspire others, you'll unearth profound personal wisdom, and open up meaningful opportunities in your life. Embrace this opportunity today, and let's begin your unique narrative together. Click a button below to begin your journey ...