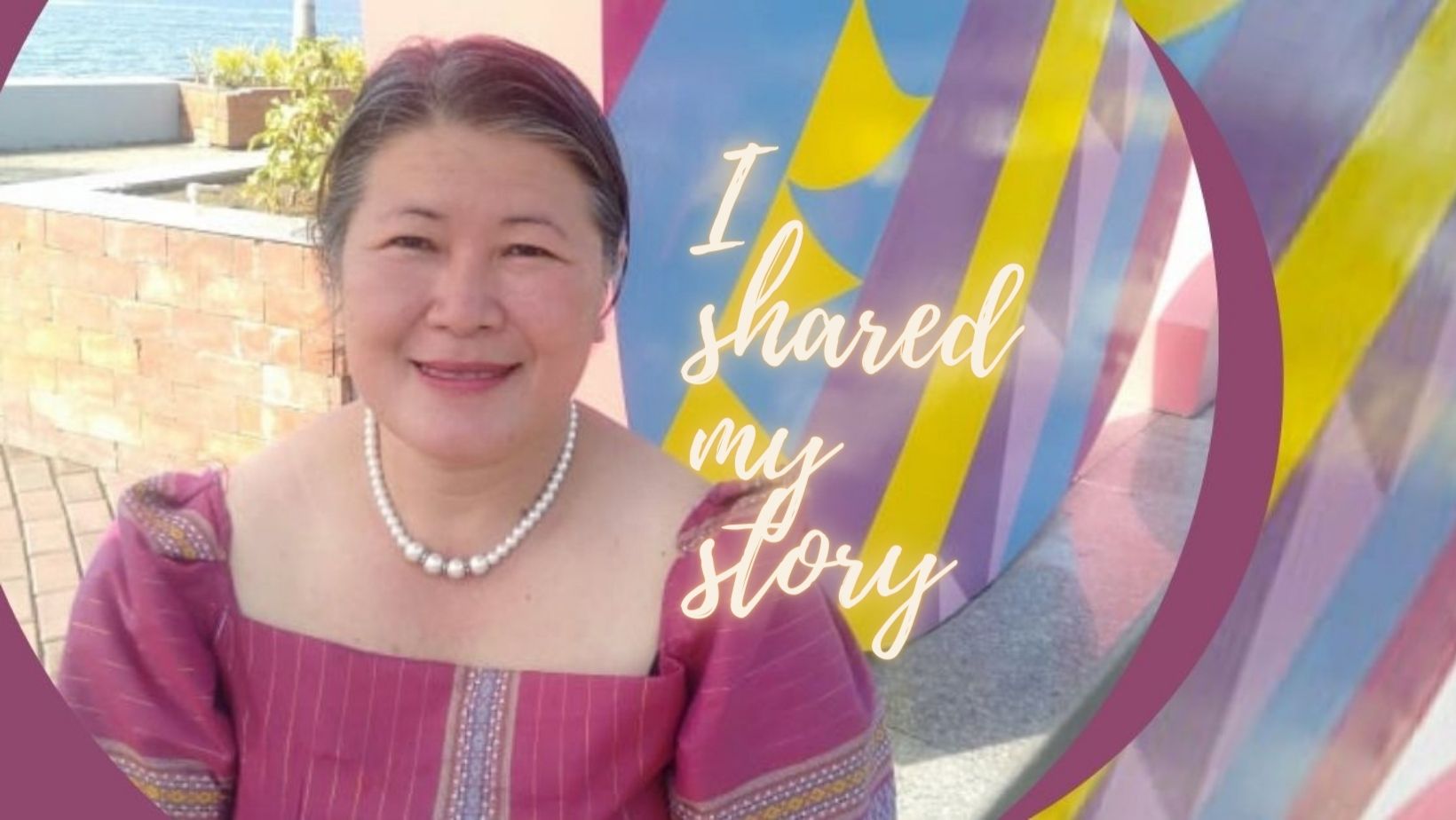 ---
Story Title
Rising Above Rejection | When the Best Revenge is Success.
About the Author

Jennievi Dunque is a proud Master Teacher I in Zamboanga City High School, Philippines. Growing up in poverty, and suffering rejection by her Father's family motivated Jennievi to strive for a better life beyond the circumstances she was born into. She explains, "My difficult childhood taught me how to be brave, grateful, and faithful." Jennievi wants to shine a light, and bring hope to her students that miracles can happen - that they too can rise above their difficult circumstances.
---
How did you feel when you were first invited to share your story?

I felt so blessed, lucky and grateful beyond measure. To be given this once in a lifetime chance to share my story to the world is a legacy and an achievement that is self-rewarding.

Describe any personal benefits sharing your story has brought you:

The writing of my story is rewarding. When my college classmate sent me a private message about my story, it gave me pride and joy because I had the courage to tell the world that we should never be ashamed of the kind of life we lived. Never be ashamed to tell the world how it is to be poor, to be insulted and be bullied, because other people, who are also experiencing the kind of life I lived before, will be inspired and encouraged to go through life's difficulties.

Sharing my story made me realize the kind of person I have become. I never thought that I was brave. I realized that I was able to brave storms of life with so much dignity. I felt so empowered that nothing can stop me from sharing my beautiful story and believing in myself.

Were you helped in anyway by the process to develop your story?

Yessss! Karletta helped me a lot. She made me realize that I can write. The challenges I encountered while I was writing and rewriting; the suggestions she gave inspired me to reach the finish line.

Did sharing help you understand yourself more deeply? What were your greatest lessons?

Yes... It taught me a lot... No. 1 is forgiveness. Forgive those people who did you wrong with all your heart. Be proud. The struggles and challenges make you a better you. I learned how to empathize because I know what it is to be in their shoes and had walked the road they have travelled. It made me grateful for all the little things I have because they mean a lot. And above all, to treasure the people who made my life beautiful.
Did you enjoy the response you received from others in relation to your story? How So?

Yessss! I realized that there are people who appreciate the stories of people like me. That there are people who are kind and patient to send you words of encouragement and even if you don't know them personally, you realize that there are still sincere and caring people in this vast world.
Did sharing your story have an impact on others?
I am an optimist. I believe that sharing my story will inspire others to live, to go through life, to rise and shine.
Would you recommend others share their story?

Yesss.... because our unique stories will bring a great impact in one's life. Others will be inspired, motivated and encourage to look at life with much hope.
Discover the incredible journey of sharing your own story!
Just like those who've walked this path before, you'll find that sharing your story brings personal growth, connections with a supportive community, and opportunities you never imagined. Whether you're ready to pour your heart out, eager to take a guided workshop, or looking to navigate your own storytelling adventure with our free guide, it all starts right here.
Your story has the power to not only inspire others, you'll unearth profound personal wisdom, and open up meaningful opportunities in your life. Embrace this opportunity today, and let's begin your unique narrative together. Click a button below to begin your journey ...