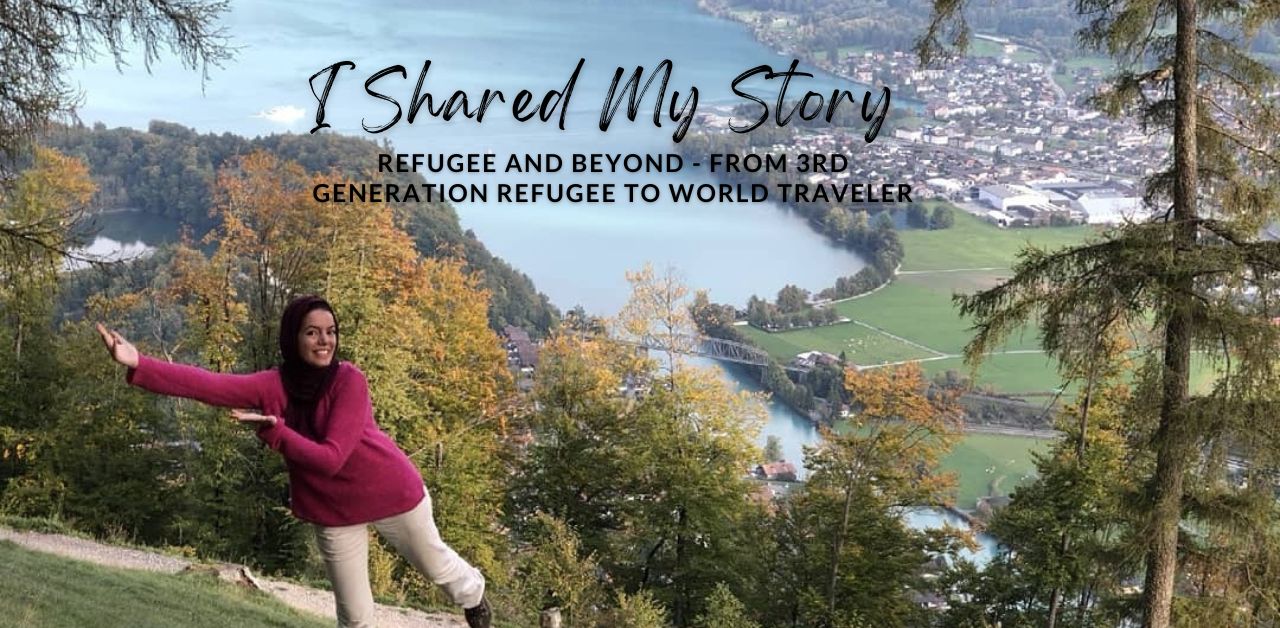 ---
---
How did you feel when you were first invited to share your story?

I was excited to write it. Putting it together inspired me more than anything else.

Describe any personal benefits sharing your story has brought you:

Sharing my story encouraged me to continue living my story in this life on a daily basis. It was priceless to see my parents reaction when I read it to them
Also, having my story published helped me get my visa to Iceland, and currently I am using it to try to take more rights in Jordan.

Were you helped in anyway by the process to develop your story?

Absolutely. It was amazing how I was helped to paragraph the story to flow more beautifully. I felt like I am working on it with a friend who lived all the phases with me.

Did sharing help you understand yourself more deeply? What were your greatest lessons?

Yes. The greatest lesson is to take one step every day. No need for big jumps. Eventually I'll make the big jump but I've to start with consistent baby steps. It also helped me to see the unique power that my soul has.
Did you enjoy the response you received from others in relation to your story? How So?

Yes. Honestly I didn't expect the amount of responses and how my story inspired different people in different places was touching. I felt deeply grateful for having this chance to live such an experience. It is a fact that we are all connected. We all feel pain from the same circumstances and we all seek a normal peaceful life.
Did sharing your story have an impact on others?
Yes 🙂 starting from my family. My story also impacted my friends and colleagues to follow their dream. Some of them talked about it with me - how they are inspired to go after what they want. I received feedback from people I never thought they will read it.. Like Hazem Melhem the author of "the brown envelope". Also a person in Jordan asked me to make a documentary movie about it.

Would you recommend others share their story?

Yes. It will inspire them. It is a step for another phase spiritually and in reality as well. Also the most important thing that you are gifted in, is the way you deal with the published stories. You build this personal connection and not everyone can do so.
Anything Else You'd Like to Share?
It could never been better than this and I mean in all aspects.