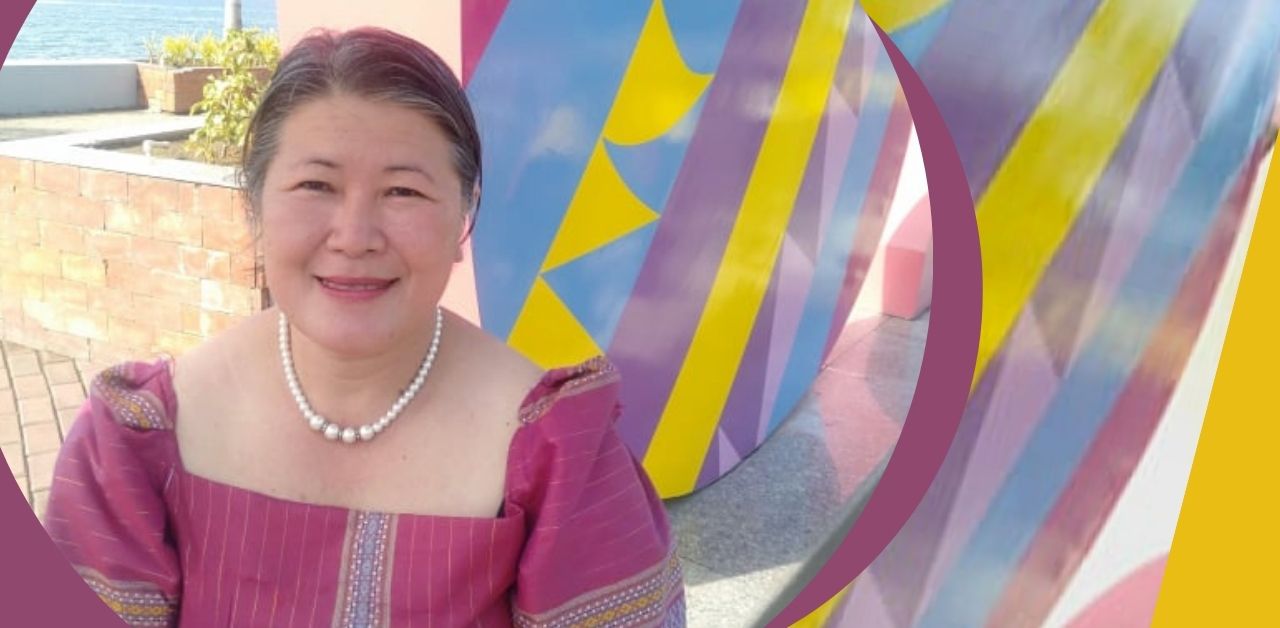 The Best Revenge is Success. Rejection, failure, misfortune, and humiliation. These experiences can either destroy us or cause us to grow and rise above.
I chose to rise. This is my story ...
The fragrance of freshly picked ground and spider orchids and wild ferns filled the morning air. I sat beside my mother at our kitchen table and watched closely as she arranged the flowers with her calloused hands. It was All Saints Day. The day we Filipinos pay tribute to our dead loved ones.
Mum looked up at me, "Today, you and your sister, Jo-Ann, will bring these flowers to your father's altar. I asked your cousin Janet to accompany you."
"Aren't you coming with us?" I asked. Mum took a deep breath. I knew what her sigh meant. It was hard for her not to take part in the ceremony, but her presence would cause tension with my Father's relatives and us. She replied, "I have already prepared your breakfast and clothes. Go wake your sister so you can leave early."
Breakfast was fried dried sardine we fished from the sea Sunday last. On weekends, we rose at dawn to help Grandfather. We helped him pull his fishing net onto the shore. We got free fish, and sometimes, if the catch was good, we were paid for our labor. I didn't feel like eating that morning. I longed for my Father.
"Whatever they say to you, never answer them back." My Mother's words brought me back to my senses.
The ride to the cemetery seemed endless. The bus wheels bumped and turned. So did my thoughts. My mind wandered to one Saturday morning by the river. Mother and I were together washing clothes.
"Ma, why did they send us away?"
"Because they never approved our marriage," she replied.
My Father came from a wealthy Chinese lineage. His family was into business, and all his siblings earned their education from private schools. My Mother came from a family of fishermen and farmers. Among her eight siblings, only two earned a bachelor's degree. When my father died suddenly my aunt rejected us and sent us away. She took back the engagement ring my Father gave my Mother - an heirloom, removed from her finger.
Mother took us to her parent's home and raised us by herself. When I turned eight, I learned to cook and do laundry. I learned copra making at nine. At ten, I learned the art of catching milkfish fingerlings. I learned to plant and harvest agar when I was eleven. I learned to tie fishing hooks and go fishing at twelve. Big waves scared me, but I hid my fear. I didn't want Mother to go fishing alone. What if she lost her way? We would be orphans.
My cousin's loud voice, telling the bus driver to stop, startled me. We had arrived. My heart pounded. Walking towards the mausoleum, my hands turned ice cold.
"Oh! So, you're here." My Aunt glared at us. "Look! The monkeys from the mountain are here everyone." She screeched. Cackles of laughter filled the air. I felt so humiliated. Her words stirred the tiger in me. I wanted to throw the flowers in her face. But I remembered my Mother's words from earlier. Grabbing Jo-Ann's hand, we went to the altar to offer flowers and candles.
Standing at my Father's tomb with a clenched fist, I whispered, "Papa, one day, these monkeys will become strong gorillas and we will devour them all!" Head facing the floor, I lead Jo-Ann toward my Aunt. I took her right hand and brought it to our forehead as a sign of respect. We left without saying a word.
"Look! The monkeys from the mountain are here everyone." She screeched. Cackles of laughter filled the air. I felt so humiliated.
Rising Above Hurt & Rejection
From that day, the vow I made on my Father's tomb was my motivation. My Mother taught us that despite poverty we could rise above the hurt and rejection. Every night, I did my homework. Brown moths accompanied me, dancing in the light of my petroleum lamp. Each morning, I woke with a nose full of soot. I studied hard until I qualified for a scholarship grant to enter University.
Twenty years after my vow, I stood proud on stage. Not as a gorilla ready to devour, but as a teacher helping others be the best they could be. As I held up my plaque of recognition as the most outstanding secondary science teacher in the entire school's division, I said to myself, "This is for you Mama. You are my greatest teacher and my hero."
Since then, there have been many other awards and opportunities as I progress in my career. I thank my Aunty for her rejection, which became my reason to rise.
There are so many instances in life where we experience rejections, failures, misfortunes, or humiliations. These experiences can either destroy us or cause us to grow, shine and rise above.
I choose to rise. I invite you to rise with me.
---
About the Author - Jennievi Dunque
Hi! I'm Jennievi Dunque. I am a proud Master Teacher I in Zamboanga City High School, Philippines. Growing up in poverty, and suffering rejection from my Father's family, motivated me to strive for a better life beyond the circumstances I was born into. My difficult childhood taught me how to be brave, grateful, and faithful. I want to shine a light, to bring hope to my students that miracles can happen - they too can rise above their difficult circumstances.
READ ANOTHER STORY |
From Skipping School to PhD | A Village Boy's Remarkable Journey
Inspirational story about an ordinary village boy from India, who grew up on a cashew farm. His parents were illiterate, he'd skip school, and there was little hope for his future ...

Until one day something unimaginable happened (almost a miracle), that changed his whole life around. He ended up with a PhD and his research on cashew farming and agriculture receives global recognition.
READ ANOTHER STORY | Some people say Charlotte should never have been born, but she had different ideas. An inspiring story for anyone who has ever asked 'why was I born?'