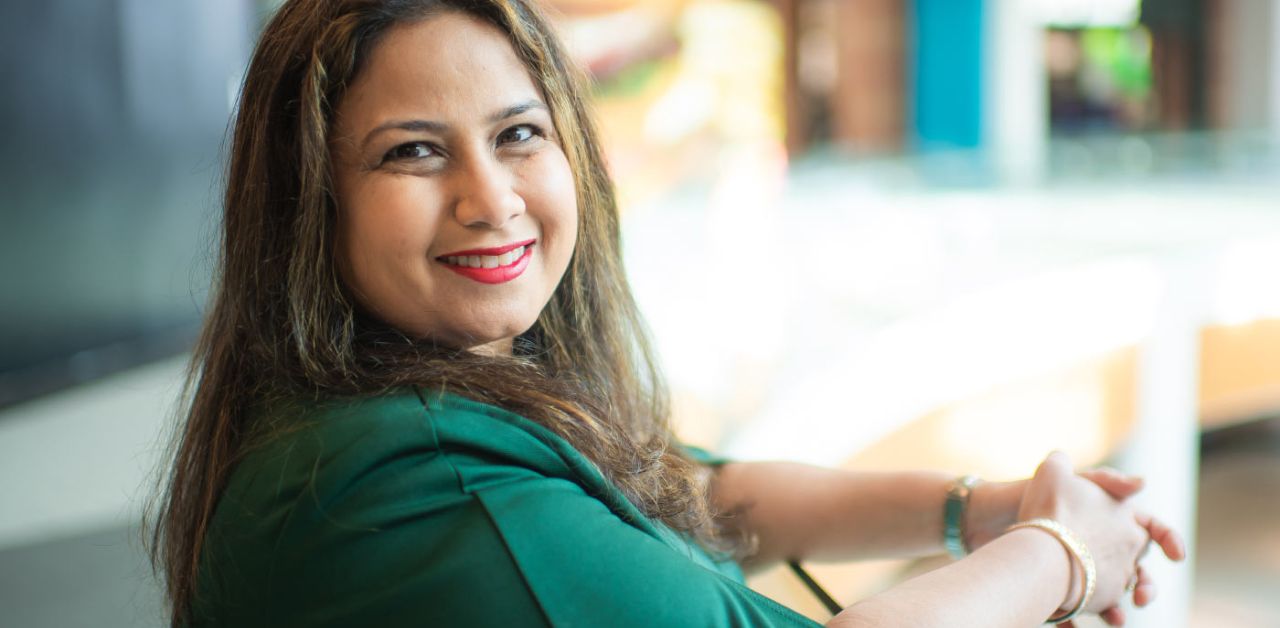 Discover an extraordinary path to healing grief, as Dr. Parul shares her story of listening & leaning into the whispers of the Aurora Borealis.

A Special Tribute Story for Brother's Day
The Northern Lights, also known as the Aurora Borealis, are considered sacred by many native tribes. Ancients from long ago believe the lights are old souls coming to Earth to welcome new souls. A time to rejoice, to celebrate. And if you listen ever so carefully, they sing to you.
As they sang to me, one special, blessed night …
It was 1 am, Calgary Canada. I stood mesmerized. Flutters of white light came first. I picked up my camera to capture the green hue. Lights danced across my lens, pretty shimmers sending waves across the Universe. I heard a message meant for me; the memory of my dear departed brother singing in my ear …
"Parul, remember the work I started …"
At just 33, my younger brother, Manu was diagnosed with Cancer. He was diagnosed before the Covid pandemic. However, during Covid, it metastasized and was deemed inoperable. With limited contact from friends and family, he found solace in writing. His words flowed out of his heart and onto the page as he reflected on mortality. His thoughts were free of the fear of death and filled with wisdom for the living. Manu had much to share …
"Our lives will come and go, but our ideas will remain immortal, and therefore, in essence, the soul behind our work remains eternal. So, seek not to fear your own mortality, but rather embrace the challenge to create something that will outlive your fears and wildest imaginations, such that you may be able to provide service years after you have dearly departed… ~ Dr Manu Dua."
Before Manu passed, he'd expressed his desire to have his work published.
Now, after his quick demise, I felt him nudging me to publish his words posthumously. I wrote the Foreword and the Epilogue to help complete his book - Life Interrupted, Dr. Dua's Survival Guide.
When I lost my younger and only sibling, I had no manuscript on how to process grief. He died at a time when the world was in and out of lockdowns, collectively mourning mass loss. I said goodbye to Manu on a video call. No final hugs, kisses, no physical touch. Completing his book; helping him finish the journey he started was a step toward healing. But grief hit like a tsunami taking my breath away. I needed more to help me fill the void that was left by the circumstances of his passing.
Much of my grieving had been done alone, in my thoughts, while driving, or when sleep became a stranger. I didn't have a village around me supporting me through grief. No village to share his stories with. So, I created this special village. I created a podcast and invited his friends on as guests. It was our way of sharing stories; a way to properly say goodbye.
Hosting the podcast gave me an insight into the other facets of Manu; stories I didn't know. Getting snippets, filling in the gaps. Things that I may have missed or overlooked or taken for granted. Each guest spoke and expressed themselves in purity, and for that I am grateful.
At the time of a loved one's death, you are almost on autopilot; doing, but not processing. It is after a while that the mind realizes what the body went through. People express their sympathies and leave. The guests of the podcast are the stragglers. Those who stayed when it mattered, when the ashes had cooled, when the tears had dried, after the flowers had wilted, and phone calls of sympathies had stopped. I am grateful to know that Manu is still cherished. That is a big comfort.
That day I stood watching Aurora Borealis was the day we cremated Manu. The lights appeared and offered me hope and direction. It was the Universe guiding me to continue the legacy Manu began. Manu's still out there listening and still teaching.
Manu always said that the human, body and spirit have a remarkable capacity to heal, we are more powerful than we can imagine.
May Manu's death not be another statistic, but a powerful reflection. A reflection of how you want to lead your life, what matters to you, what dreams you want to accomplish, and how you want to be remembered and memorialized.
What is the legacy you'd like to leave behind?

---
Meet Dr. Parul Dua Makkar
Dr. Parul Dua Makkar completed her Bachelor of Science from the University of Central Oklahoma in 1999, Magna Cum Laude, and then DDS from the University of Oklahoma College of Dentistry, in 2003. She practiced in Alberta, CA before moving to NY. Here she completed a GPR training at Staten Island University Hospital, in 2007, and has been in private practice since. Currently, she is the owner of PDM Family Dental in Long Island, NY, a place she resides in with her husband and 2 boys.
Dr. Makkar's life took a different trajectory when she lost her only and younger sibling, Dr. Manu Dua, to Oral Cancer last year. He was a Dentist as well. Since his death, she devotes her time to educating doctors and patients alike about risk factors, prevention, and advocating for early diagnosis of Oral Cancer.
She has co-authored several Dental journals, has been presenting lectures to Dentists, and has been a guest at several podcasts, besides her own podcast. She believes oral care is the gateway to overall well-being and aims to have open conversations with her patients. Dr. Parul Dua Makkar has been featured in the American, Canadian and British Dental Journals. She is the recipient of the Denobi Awards 2022 as well as LI Excellence in Healthcare 2022, Power Woman of Long Island 2022, and has been awarded the Outstanding Women's Achievement Award by Indian American Forum 2023, and named Healthcare Hero in May 2023.
She has also co-authored the book 'Life Interrupted, Dr. Dua's Survival Guide' which is a winner of CIPA EVVY Award for Motivational/Inspirational books.
Connect with Dr. Parul Dua Makkar here:

Book: www.parulduamakkar.com/book
Podcast: https://parulduamakkar.com/media/
Instagram: www.instagram.com/duagoodjob
---
READ ANOTHER STORY |
From Skipping School to PhD | A Village Boy's Remarkable Journey
Inspirational story about an ordinary village boy from India, who grew up on a cashew farm. His parents were illiterate, he'd skip school, and there was little hope for his future ...

Until one day something unimaginable happened (almost a miracle), that changed his whole life around. He ended up with a PhD and his research on cashew farming and agriculture receives global recognition.