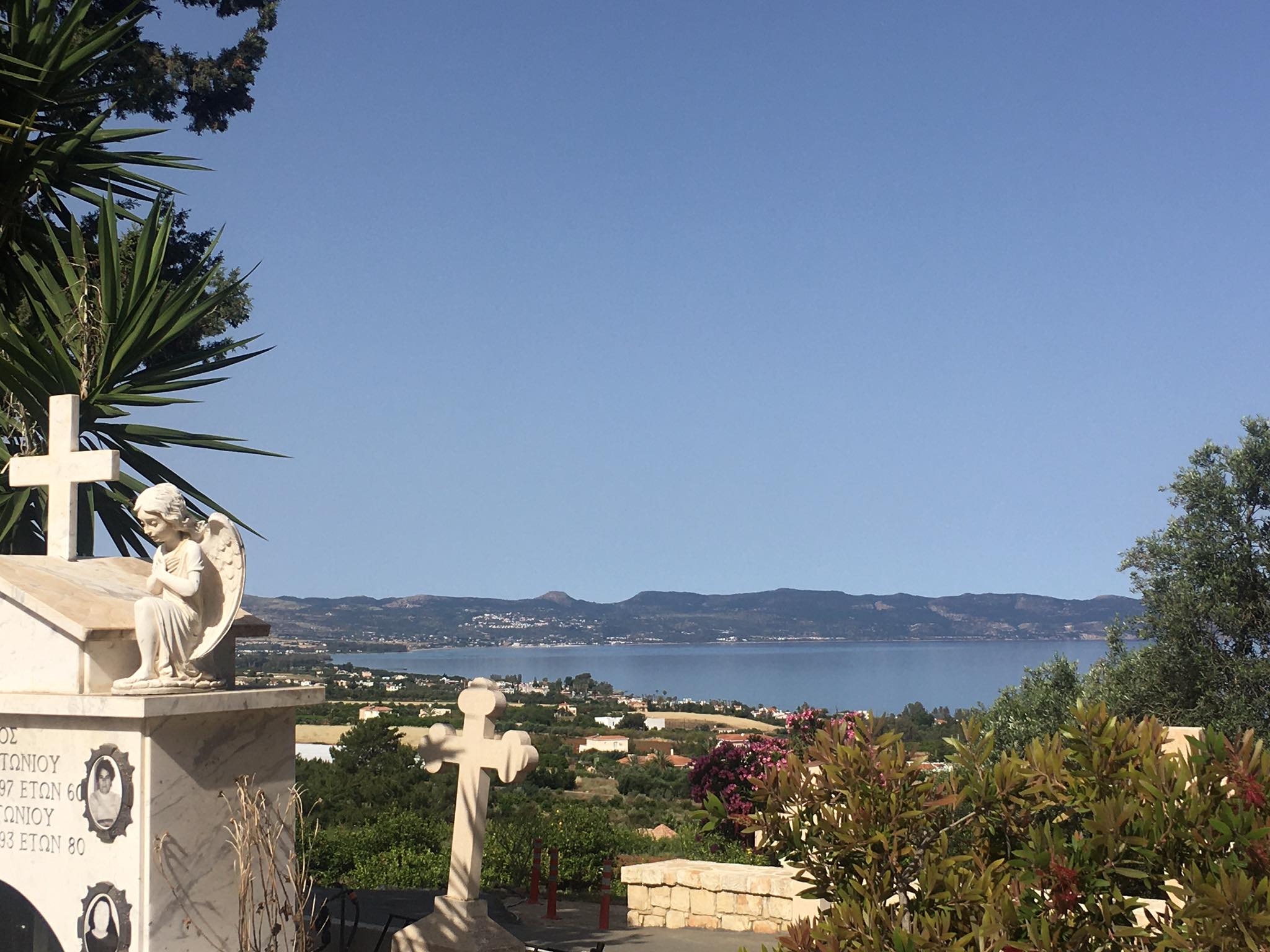 Life is precious, life is fleeting. Make the most of your moments while you're here ~ Karletta Marie
I was called to take a detour through the cemetery this morning. An old man, grey hair sprouting from under his cap sits in silence staring at a grave in front of him. I wonder who it is he mourns. He doesn't notice I'm there, so I bow my head and keep walking the path lined with headstones ...
A beloved father and grandfather, ninety-five years old lays to rest. Another woman, thirty-three years old ... another man, fifty ... a man too young, twenty-four ... a baby less than twelve months, her grave adorned with flowers and a small doll.
I stop, raise my eyes to the sky to honor their precious lives
A bird chirps overhead and I look past the oleanders and out to the sea where my mind wanders across the waters.
No matter who we are, what we have achieved, or how much money or how many material possessions we possess, we cannot escape death.
Life is too precious, too fleeting to waste time doing something you dread everyday. Sometimes circumstances are inherited or passed down from previous generations, or they may slowly creep-up upon us taking over our lives ...
Many of us can still choose a life we love . Yes there are struggles, yes we may have to do things different, walk a different path. The question is, are we willing to?
If there is a dark cloud that hangs over some thing that is a constant in your life, will you change it? Do you dread your morning routine? Do you dread going to work? Do you dread (fill in the gap) __________?
For as long as I'm able, I choose a path of doing less, while BEING more. It's not a popular path, I've discovered.
The majority of society say, "Work harder, push more, meet the deadline, go go go. Busy, busy busy... Do more, get more, be more, be better, do the challenge, get to the top!"
But why? At the sacrifice of what? A purposely eaten meal made with hands of love, a heart-felt conversation with a child, a song heard so deeply you cry, a smile from a stranger, the perfume of a rose?
Today, I reaffirm my choice to live for those moments. I'm walking a different path; the same path of inspired living that led me into this cemetery to receive this lesson I needed to hear today.

Perhaps you needed to hear this lesson too?
---
READ ANOTHER STORY | Inspiring life lesson in just thirty seconds. Pretty Lady will have you thinking about your life scars, and broken parts in a way ...