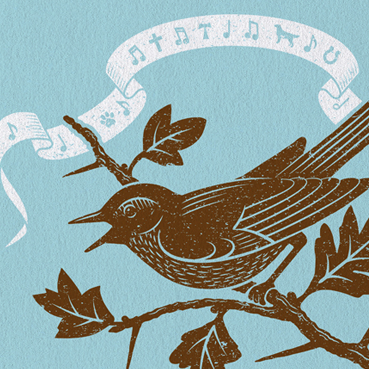 A beautiful piece from Mary-Anne Willow about emerging from difficult times into a place of peace, courage, light and hope.
Even the Saints cannot mould events to their wishes, so our failure to do so must not dismay us. We are part of something bigger, and events take their course, driven by some other logic than our desires. ~ Sister Frances Teresa, Living the Incarnation
---
Winter within my soul was dying. I seemed to be living through the completion of several endings: marriage, career, health, and friendships both human and pets. It was a peculiar time, as I felt both relieved and bereft. The days seemed to crawl as I struggled to see beyond a dark and fallow emotional landscape. This was no field of dreams but a barren wilderness of broken promises littered with the bitter mystery of unanswered prayers.
Each day I strained against an ever-increasing awareness of life's brevity and an intense sense of urgency. I was no stranger to experiencing challenging emotions and the delicate fragility of our existence. The turbulent unfolding narrative of my life had forced me to face the inevitability of loss of relationships, health, financial security and prosperity. It seemed like a constant cycle of attachment and separation. The rubble of unfulfilled hopes and dreams surrounded me as I found myself once again kneeling at the foot of the crucified Christ. This was no icon of beauty but a mysterious place of sorrow, suffering and compassion.
A still small voice was whispering that this chapter was destined to unfold. I prayed for the emergence of a broader hope and kinder light. I prayed that bitter, resentful shadows would avoid my soul. I was slowly realising the painful chaos associated with the interruptions and disruptions of loss were in fact a shedding of internal images of an egocentric ideal life embellished by addictive illusions. In the quiet solitude of my cottage, I nestled myself away as I almost became a recluse. I sensed this was a time of healing transformation and resurrection.
I sensed this was a time of healing transformation and resurrection.
When my energy allowed, Bethany (my dog) and I would wander through grassy fields, silent woods and purple-carpeted moorland. We watched clouds and streams with quiet eyes as my heart sang to the beautiful call of curlews in soft flight. Nature with her divine beauty was once again calling me into her healing, loving embrace. Her adorable remedies brought me peace.
My relationship with God became transformed as increasingly I was reminded God is both 'out there' and carried within. God herself was my counsellor: 'At night my innermost being instructs me,' says the Psalmist. The secret mystery of God was deepening day by day and night by night.
Strolling about the village with Bethany enabled us to make new friends, which helped to minimise social isolation. These were shy, authentic folk unaffected by greed and externality. They had a natural kindness, which did not attract attention to itself. Nor did they take advantage of my vulnerability. They lived quietly and observantly; they too had known hard times. Each offered support when things were difficult and were ready to celebrate happy, joyous occasions. They were considerate and gentle both in their words and actions.
Away from the toils of social gratification, popularity and public image, in the quiet spacious rhythm of this unassuming place, I surrendered to a slow, hesitant beauty and grace. With no conscious effort, there was a slow letting go of harmful memories as I began to hear an ancient, inescapable echo. A power was being invoked – a primal force was emerging within. This could not be faked nor invented. No one could bring me news of this inner world living within me. It was hidden behind a false image. Its anonymous presence had been silenced by years of pain, shame, blame, ambition and fear, which had presented in various forms: the pursuit of status and recognition, rejection, humiliation, abandonment, loss and abuse. The power of pain and the distracting facade of image were rapidly diminishing. I befriended the unknown and yielded to its call.
I surrendered to a slow, hesitant beauty and grace. With no conscious effort, there was a slow letting go of harmful memories as I began to hear an ancient, inescapable echo.
A clearing was being created, like the space that emerges in a harvested autumn cornfield. I began to be free and uncluttered from the grip of the past as I sensed a true vitality within, a hidden longing. It was as if the wreckage was being swept away after a long, exhausting battle. I was betwixt and between.
It was as though I had left one room but not yet entered the next. It was a time of grace and expectant uncertainty. I knew I was not in control but that something genuinely new was about to happen. I was approaching a threshold of beginning.
---
" My story is both ordinary and extraordinary. Ordinary because I was searching for the same things many of us search for: love, understanding and purpose; and extraordinary because I had to go through hell to find them.
'The Grace of a Nightingale' describes my personal journey of self discovery falling in love with nature, animals, music, books, beauty and God. It is a heartfelt odyssey of survival. Even in my darkest moments, I discovered inner courage and faith which brought glimpses of light and hope.
READ ANOTHER STORY | Determined to fulfill her life-long dream to shine in the spotlight, Mara quits her job and runs away with the circus, where she learns the ultimate lesson in vulnerability