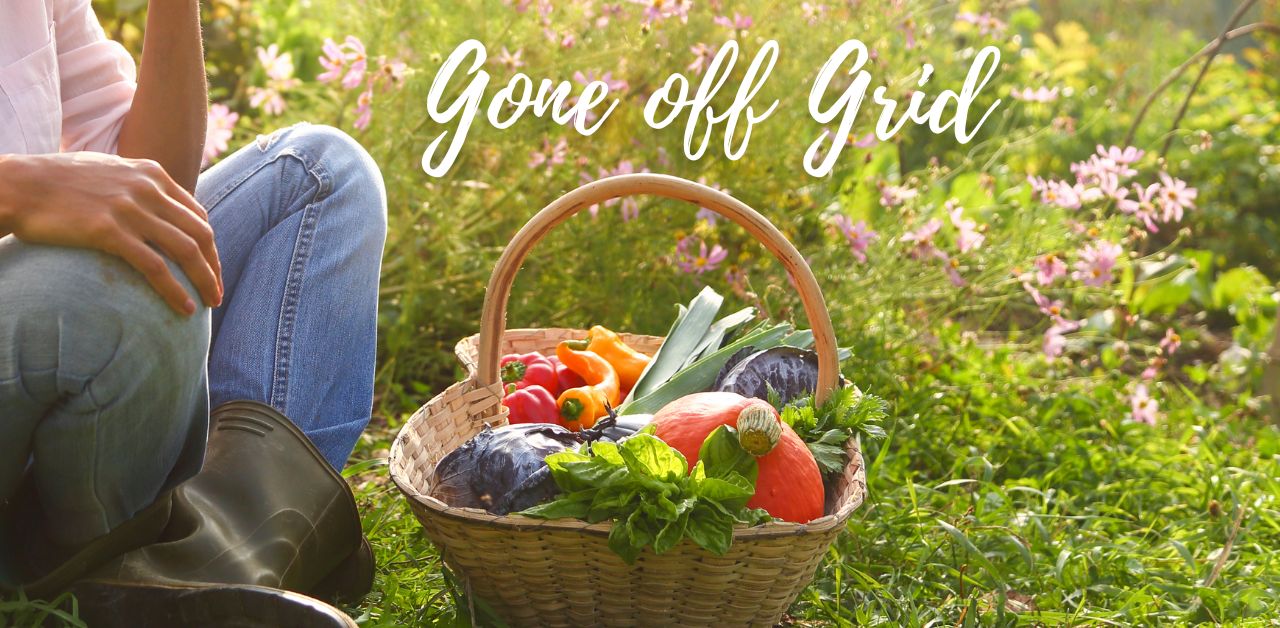 When Fathima's family began noticing frequent power outages and the rising cost of living, they made the move to go off the grid ...
Our grand old home sits on top of a hill. It stands out like a beacon of light when the rest of the neighbourhood is plunged into darkness.
And while other families are paying ridiculous prices for tomatoes, we haven't bought tomatoes in three months. Still, I bite into fresh, juicy red tomatoes. I also have an assortment of fruit and vegetables on the kitchen shelves: potatoes, coriander, mint, garlic, chillies, watermelon, and butternut.
"Why? How come?"
"While other families are paying ridiculous prices for tomatoes, we haven't bought tomatoes in three months. Still, I bite into fresh, juicy red tomatoes."
Power Outages & Load Shedding
When power outages and load shedding became more frequent in South Africa, my family struggled to cook meals in the dark or take hot baths. We were forced to try different ways of using less electricity or other energy sources. We changed our geyser and stove to use gas for starters.
Then Covid broke out, and food started flying off the shelves. When we went grocery shopping, we saw the price of necessities and were shocked.
"How can we continue to afford these prices when our business is closed," I asked. "And how will we keep food from spoiling when the lights go out?"
My mother-in-law came up with a brilliant idea...
A Brilliant Idea ...
She said, "I think we should start a vegetable garden."
And so, while stuck at home, we took to planting. With mum's guidance, and some furious googling, I put on my gloves each day and got dirty. The whole family was soon shoveling, watering, and preparing the ground to plant colourful veggies and fruit we needed and loved.
We then watched the fruits of our labour grow and turn into meals as dad tended to other priorities.
"Fathima, come and look!" Dad yelled excitedly one morning.
I rushed to the door to see what the fuss was about ...
There stood this massive truck with what looked like a giant drill on it.
"What's going on?" I asked, confused.
Dad rushed on, "They're finally here to look for the water table and sink a borehole."
Going off the grid completely and not depending on public utilities had been my father-in-law's dream. He worked feverishly to complete the installation of the borehole, and then later, he said we needed solar panels too.
He explained, "Our solar panels will charge up the batteries, and our home will run off these batteries regardless of the energy crisis."
The project, which began during the lockdown, was finished with God's grace a month before he died in 2021.
And today, as South Africa is experiencing some of its worst load-shedding, I realise what a priceless gift he left us.
Off The Grid Living - a Priceless Gift
On gloomy days, we sometimes run out of electricity, but these are few compared to other homes that experience up to 8 hours of no electricity daily. Not to mention the money we save on electricity bills!
Dad's foresight means our home is blessed with a precious borehole that provides us with fresh filtered water every day. Sometimes we share our blessing with others without water and offer family and friends to come and take a shower or fill buckets to take home. And our light's brilliance spreads downward, sharing our blessing with the community.
Going off the grid is something people sometimes think about to protect the environment, and now with the Russian invasion of Ukraine and the shortage of oil and energy costs skyrocketing, more people are talking about it.
It is an alternative lifestyle option that seems extremely expensive, but as my father-in-law would say, "The benefits far outweigh the costs in the long run."
Some dreams are worth pursuing, even if people think you're crazy. Dad was a visionary who was not afraid to take calculated risks. I picture him in Heaven smiling down at us, knowing his gamble paid off, and I imagine that heavenly light shining down on us the way our home shines down on our neighbours.
---
Hi! I'm Fathima S Meer, mum to four girls, who chose to indulge my love for writing in my forties.
Over the last five years, my journey into the world of blogging, proofreading, and editing has taken me on many unexpected adventures. I have met interesting people and learnt some new skills.
When I'm not penning my thoughts, I'm usually planning a holiday or catching up on politics.
Keep up with my past adventures here: https://bankedmemories.wordpress.com/
Or follow my work on my Facebook Page here: https://www.facebook.com/FathimaWaxwordz
READ ANOTHER STORY | Determined to fulfill her life-long dream to shine in the spotlight, Mara quits her job and runs away with the circus, where she learns the ultimate lesson in vulnerability