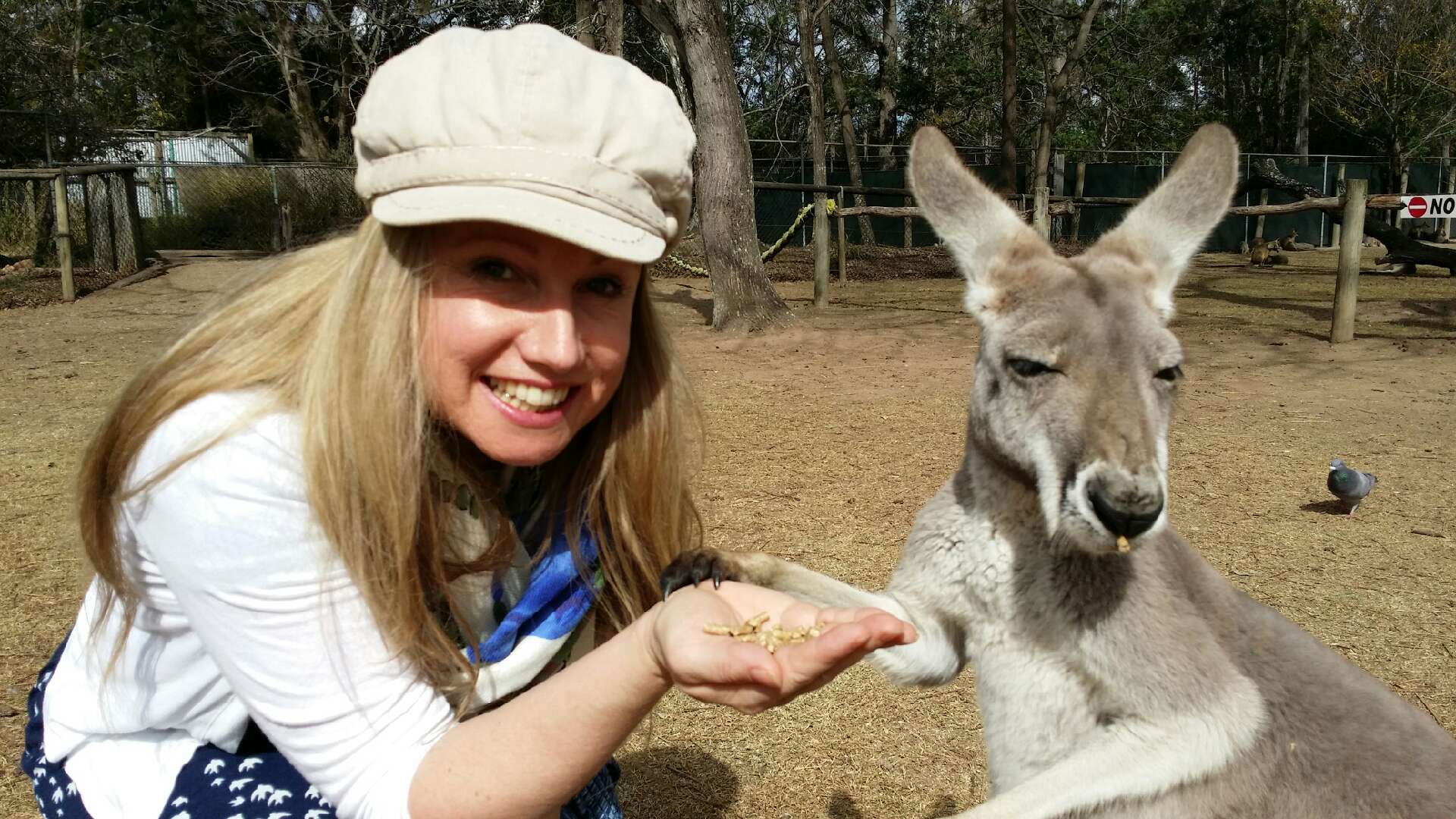 I sat down at the black marble-top table, my face blushing hot red as Narelle and Megan choked back their laughter...

Narelle and Megan were two human resource consultants who regularly ran workshops for corporate companies and government departments. Narelle would often call me in to assist with preparing workshop content and course materials.
It was Monday morning. I'd risen at 6.30 am, dressed up, and then downed my coffee without a bite for breakfast. I'd commuted 55 minutes in horrendously heavy traffic for a 45-minute meeting with Narelle and Megan about an upcoming 2-day workshop on time management. I'd felt prepared for my meeting. YET still, I'd managed to find myself running down Queen Street Mall in my black high heels and pencil skirt – LATE! I sat down panting, hands still shaking from the adrenaline rush …
Narelle sits directly across from me, back straight, in her grey suit. Her mousy-brown hair, cut mid-length, brushes against her white shirt collar buttoned tight against her neck. She places both hands on the coffee table and cocks her head towards me with a mocking smile, "Karletta doesn't like coming into the city for meetings. She'd prefer we conference online. So, thank you, Karletta, for meeting us here". "Actually," she continues, eyebrows raised, turning her head towards Megan, "Karletta's plan is to work online, so she can travel the world."

Megan smirks back, lifts her coffee cup to her mouth, and rolls her eyes … "Oh really?"
I will forgive Megan and Narelle for their mocking smirks and choked-back laughter that day.
At that time, from their sphere of work and business experience, my idea of doing the work I did for them from anywhere in the world, was just a demanding, impossible dream.
At that time, Megan and Narelle didn't know …
about the rapidly growing online industry that was emerging stronger and stronger with every passing year
how easy it was to use the multiple online conferencing facilities available to them
about the advanced online communication tools, marketing platforms, project management systems that simulated a business environment for the online world
the hundreds of dollars they would save in resources, time and energy by sending me their materials via email or by an online document management system
just how much of their creative energy and joy was being stolen by the demands and environment of living the daily "rat-race"
how many more life choices they could take by grabbing hold of these new emerging online opportunities
that many women from around the world, from different professions, backgrounds, and walks of life, had taken their areas of expertise and turned them into opportunities to make an income while traveling the world.

At that time, Megan and Narelle also had no idea that already, I was working with several overseas clients - from both the USA and UK (I'm Australian) and that my dream to work online and travel the world had already started to unfold. They were yet to embrace the real possibility of living a daily inspired life, filled with freedom to explore the world while earning an income.

That was seven years ago (and a lot has changed since then). In the past two years alone, I've travelled to and lived in places I only dreamed about.

In the past two years, I've been enchanted by the romantic, light-filled lanterns of Hoi An, Vietnam, and mesmerised by the long lashes of a giraffe while on Safari in South Africa. I've been in awe standing on the edge of the Grand Canyon, and I've stood, silenced by the rhythmic beat of Reiki drummers in Sedona.
I've experienced the magic of Scotland with her mysterious Loch Ness and sang songs during the Trad festival in Ennis, Ireland. I've sat watching the most spectacular sunsets, while sipping wine on the beaches of Cyprus, I've watched whales in the crystal waters of Moreton Island, Australia, and I've enjoyed a local tune in a quaint village of Macedonia. I've enjoyed many enriching conversations and have been captivated by stories of people who are so different, yet so much the same as you and me. I've loved and learnt so much.
But I don't want this story to be about me; it's about ALL the stories that have unfolded for many women around the world. I want our stories to inspire you to see a life you may have thought impossible – become possible.
To help you imagine the different possibilities available to you, I recently reached out to other women in my community who are already living their freedom-to-travel lifestyle. I asked them the same question you are likely asking …
"How do you fund your freedom-to-travel lifestyle?"