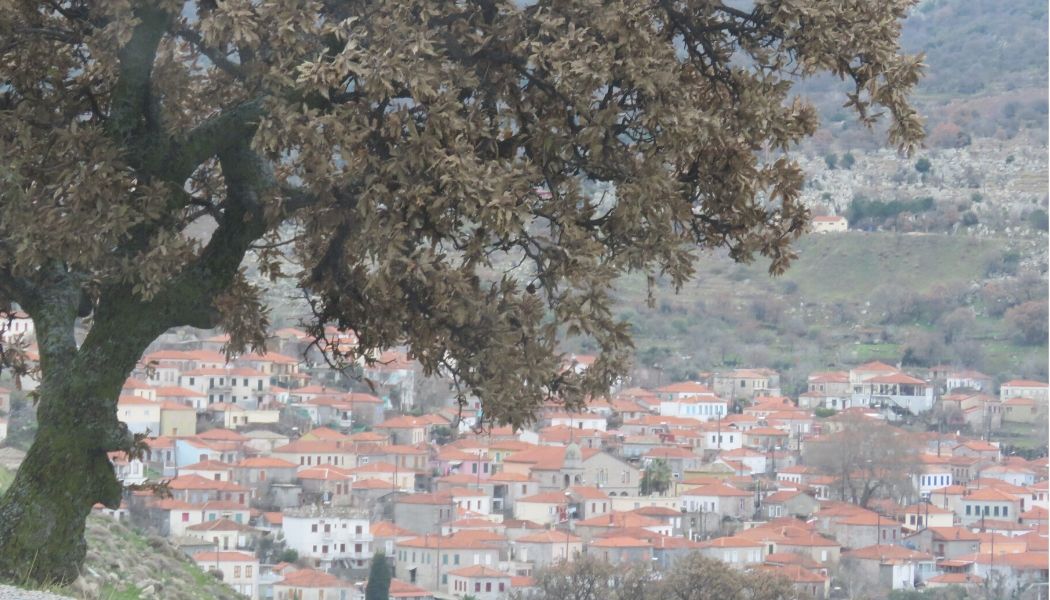 Simple changes to your morning routine can bring more balance, joy and peace into your life. In this story we take a look at what you first see and hear in the morning ...
I dreamed of mountains, I dreamed of sea. I found myself in Lesvos, Greece. I've stepped out from reality and into a world where it seems time has stood still. Everything moves at a gentler, slower pace here in Skalochori - I move at a gentler, slower place.
Even the goats in the street. Even the sheep. People smile as you pass. "Yasou", the women wave, the men nod. The village plumber's wife brings us risogalo straight from her kitchen.
It's warm and sweet and the custard slips down your throat like a satin sheet slipping from your bed.
Nikos the baker holds up a sesame bread-stick with two hands stretched out toward me, he smiles, his eyes sparkle and he says, "This is for the goritsi" - the girl.
I've gone back in time. I'm a girl again. This is wonderful. It's morning. Church bells ring across the valley and wooden wind-chimes join the birdsong gently prodding me awake. But I won't have it... just five more minutes please, let me sleep a moment longer.
Let me finish my dream.
Open Your Eyes To Something Beautiful ...
Like a blossom outside your window
I know what it's like to wake-up to a 6.00 AM alarm. Beep, beep, beep. Press snooze for fifteen minutes. Snooze again.
I'd sit up in bed, face a beige wall and sigh in dread before jumping out of bed, frantic. I'd throw down a coffee, get dressed in my suit, grab a slice of toast with Vegemite and then I was out the door to face the bumper traffic.
I dreamed of a slower, more deliberate morning, but it just seemed so unattainable at the time. My life has changed so much since those exhausting days.
Big dreams are arrived at through small steps. One of the first things that needed to change was the way I did mornings, because the first thing you experience, when you open your eyes can set the tone for your day.
One small change I made, that made a great impact, was to make sure I rise to something beautiful. If it can't be a view of the ocean, or the valley of a mountain, could it be your favourite flower, a piece of art or a photograph? Instead of an alarm, do you have a song or a sound that can help you rise with a good mood?
What's the first thing you see in the morning? What's the first thing you hear? Can you make one small adjustment to create a more pleasure experience for yourself?
READ ANOTHER STORY |
Promise of a Peach Blossom
Inspiring story about hope and healing after hurt ...