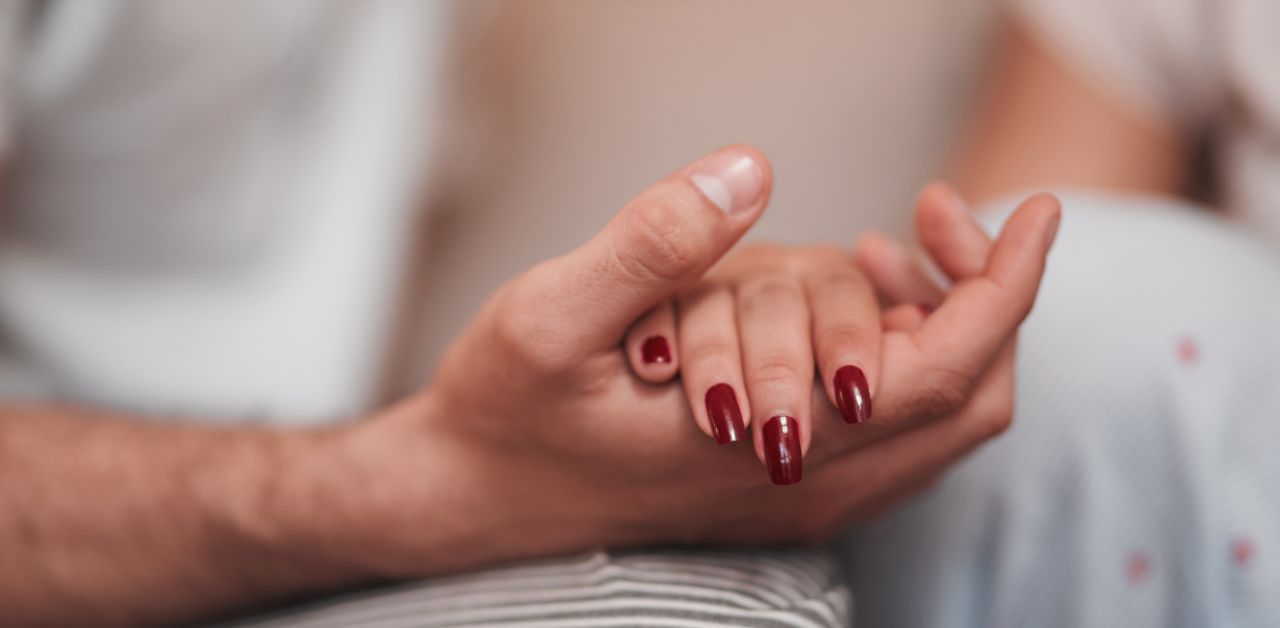 What would happen if, when we met someone, we were able to focus all our attention on that person? We would discover how fabulous human connection can be.
At first, when Kathleen started volunteering to paint nails for the elderly, she didn't say much about her work. Only that she was happy to be of service. Each week she'd volunteer at the local nursing home, paint nails, then afterward continue her Monday routine. I admired what Kathleen and her friends were doing for the community. I thought it was great they painted nails for these older women who needed some extra color in their lives.
Kathleen continued her service painting nails for some months. But when the holidays came, her schedule became overloaded, so she decided to take a break, intending to return when her schedule allowed.
A year passed when the phone rang, and the rest home was calling to ask if Kathleen would be available to return.
A lot had happened over the year. Kathleen found her heart in a different place than before. Instead of just "checking the box" of doing service for others out of obedience, she had become grateful for the blessings in her life. She had been counting her blessings and thanking God. This practice was followed by a feeling of gratefulness. This feeling of being greatly blessed gave her the urge to want to give back to others.
Instead of just "checking the box" of doing service for others out of obedience, she had become grateful for the blessings in her life.
That night, when I got home from work, Kathleen called me into the living room, eager to share what had happened at the rest home. Kathleen's face lit up as she spoke.
"Dan, I had the best morning. You know, in the past when I painted these ladies' nails, my mind wandered. I kept thinking about what I had to do back at the house, and what was going on back at the office. I was always thinking - I've got so much to do; I really should be going. And then I'd think. No, I'll stay. I'll stay in service. I'll hold a hand and I'll paint the nails. But my mind was always elsewhere you know."
I knew what Kathleen meant. She was doing a service, giving, but without truly being present, not having a real connection to what she was doing or for whom she was doing it. Kathleen continued. "Today, it was just so different." And she told me her story.
"Whose nails will I be painting today?" Kathleen asked the matron.
The matron answered, "Why don't you go in that room over there and talk to Estelle. See if she'd like to have her nails painted?"
Kathleen walked over and tapped Estelle on the shoulder. "Estelle, would you like to have your nails painted?"
"Oh well, yeah, I guess so." Estelle answered.
Kathleen rolled Estelle over to the table.
"What color would you like to use Estelle?"
"Well, my son went to the store and brought this nail polish to me last week, but I don't think I like it."
Kathleen stopped right there, "Oh, my goodness. You must feel so grateful and blessed. Your son went to the store, walked down the beauty aisle, looked at the hundreds of colors and chose one, thinking of one you might like, and then brought it here to visit with you and give it to you."
And Estelle said, "Oh, I guess I am grateful. Let's use that color."
So, Kathleen, connecting and feeling into that moment, found herself asking,
"Have you lived here long? Is your husband still alive? What did he do? Do you have any children? Tell me about your life?" Kathleen discovered that the conversation and connection were so pure, so real, and so giving that she had to remember to come back to painting nails.
She continued to tell me what a great morning she'd had talking with the ladies.
"These stories are so incredible." She explained. "One lady, her husband was a World War II fighter ace."
There were other stories too. For Kathleen, it used to be about her doing the service. It used to be, I paint nails, and let's talk. Now, it became let's talk and connect. And, oh, we have to remember to paint the nails.
From that day on, Kathleen fell in love with deeply connecting with people and hearing their stories. From that day forward, "others" became deeply important to her. When you are experiencing the emotion of gratefulness, you have little need to talk about yourself. When you feel whole and complete, you want to focus on others. They get it and open up to someone who really cares.
Even while doing acts of service for others, we can unconsciously be more concerned with ourselves rather than the other person. We don't do this outwardly, not consciously. But behind the scenes, subconsciously, there's an internal conversation going on around ourselves. How well am I doing? What did they think? Was I heard? Did I matter? It's human nature. We all want to be heard. We all want to be respected. We all want to matter.
What would happen if, when we met someone, we were able to get off ourselves for a moment and focus all our love and attention on the person in front of us? What if we just dug a little deeper? What would happen if we got together to find out the stories behind why you felt what you felt? We would discover how fabulous real connection can be.
When we do this, we discover how easy it is to fall in love with strangers. They get it when you make them matter. "People don't care how much you know . . . UNTIL they know how much you care."
---
READ ANOTHER STORY |
Woman of Iron & Lace, Power & Grace: Soula, a woman who can carry a gun in one hand, while accepting a delicate rose in the other. Soula was one of the first women sworn in as ...