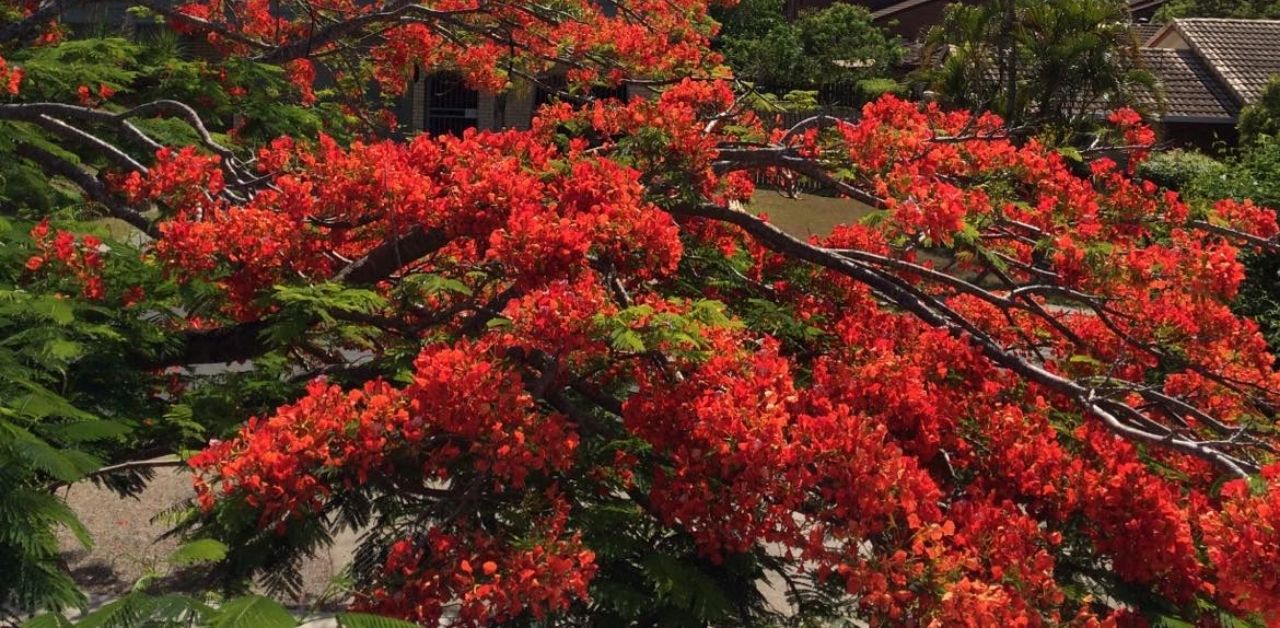 Live the Life You Love - The First Step
I sat in a comfortable chair under the shade of a Royal Poinciana, closed my eyes, breathed deeply, connecting to a higher force - the Spirit within me and around me, the one I call God (perhaps you call this divine force something else). I imagined how I wanted my life to be. I imagined my life in all the detail, right down to the daily sensory experience.
When I ask people about what they want, they usually say, "I want a good career", or "I want to be in a loving relationship", or "I want to be a mother", or "I want to travel", or "I want to earn a six or seven figure income."
This process I'm sharing with you today is going to take you deeper than that. What do you really want to experience daily at the sensory level? What and who do you want to see and hear? What about your other senses … what would you ideally like to taste, touch and smell?
Dig even deeper and ask yourself why you want that. Doing this contemplative work helps you get clarity; it takes you past what society has conditioned you to think you want. It helps you start imagining what a life you love looks like.
Next, do the following exercise - which I have adapted slightly and used with permission from Barbara Sher, Author of Wishcraft …
THE IDEAL DAY EXERCISE
Take a pen and paper and start to write … (or record your voice as you dream aloud). Take a leisurely walk through a day that would be perfect if it represented your usual days - not a vacation day, not a compromise day, but the very substance of your life as you'd love it to be.
Live through that day in the present tense and in detail, from getting up in the morning to going to sleep at night.
What's the first thing you do when you wake up? What do you have for breakfast? Do you make it yourself, or is it brought to you in bed, with a single rose and the morning paper? Do you take a long, hot bath? A bracing cold shower? What kinds of clothes do you put on? How do you spend the morning? The afternoon? At each time of day, are you indoors or outdoors, quiet or active, alone or with people?
As you go through the hours of your fantasy day, there are three helpful categories to keep in mind: what, where, and who.
What are you doing – what kind of work, what kind of play? Imagine yourself at the full stretch of your capacities. If you'd like to sing or sail, and you don't know how, you do know how in this fantasy. Where – in what kind of place, space, situation? A beachside villa, a London flat, an Oregon farm, a fully equipped workshop, an elegant hotel room, a houseboat. Who do you work with, eat with, laugh and talk with, sleep with?
You will undoubtedly want to write some of your favourite real people into your fantasy; you might also want to include some types of people you'd like to be surrounded by – writers, musicians, children, people your own age, people of all different ages, athletes, Frenchmen, financiers, country people, celebrities. Turn your imagination loose.
Don't put down what you think is possible – put down the kind of day you'd live if you had absolute freedom, unlimited means, and all the powers and skills you've ever wished for.
Writing your future story by defining your desires in the present tense is the first step to living a life you really love. The beginning of a new journey. By defining your ideal day, you'll gain clarity about what's really important to you. You will gain confidence to change, or let go of what no longer works for you.
When you look over your fantasy, you'll notice things you already have in your life that contribute to your ideal day. Celebrate those things you already have - no matter how simple they may seem. And as you read over your words, ideas will pop into your head about how you can make small adjustments to bring more of what you want into your life. Write those ideas down too - don't delay in making the small adjustments you can. Then there will be things in your future fantasy that may seem impossible to achieve right now...
That's where we use the power of narrative to consciously create a life you love. If you'd like to learn more about how you can use your past, present, and future narratives to create a life you love, then leave a comment and I'll be happy to share more with you.