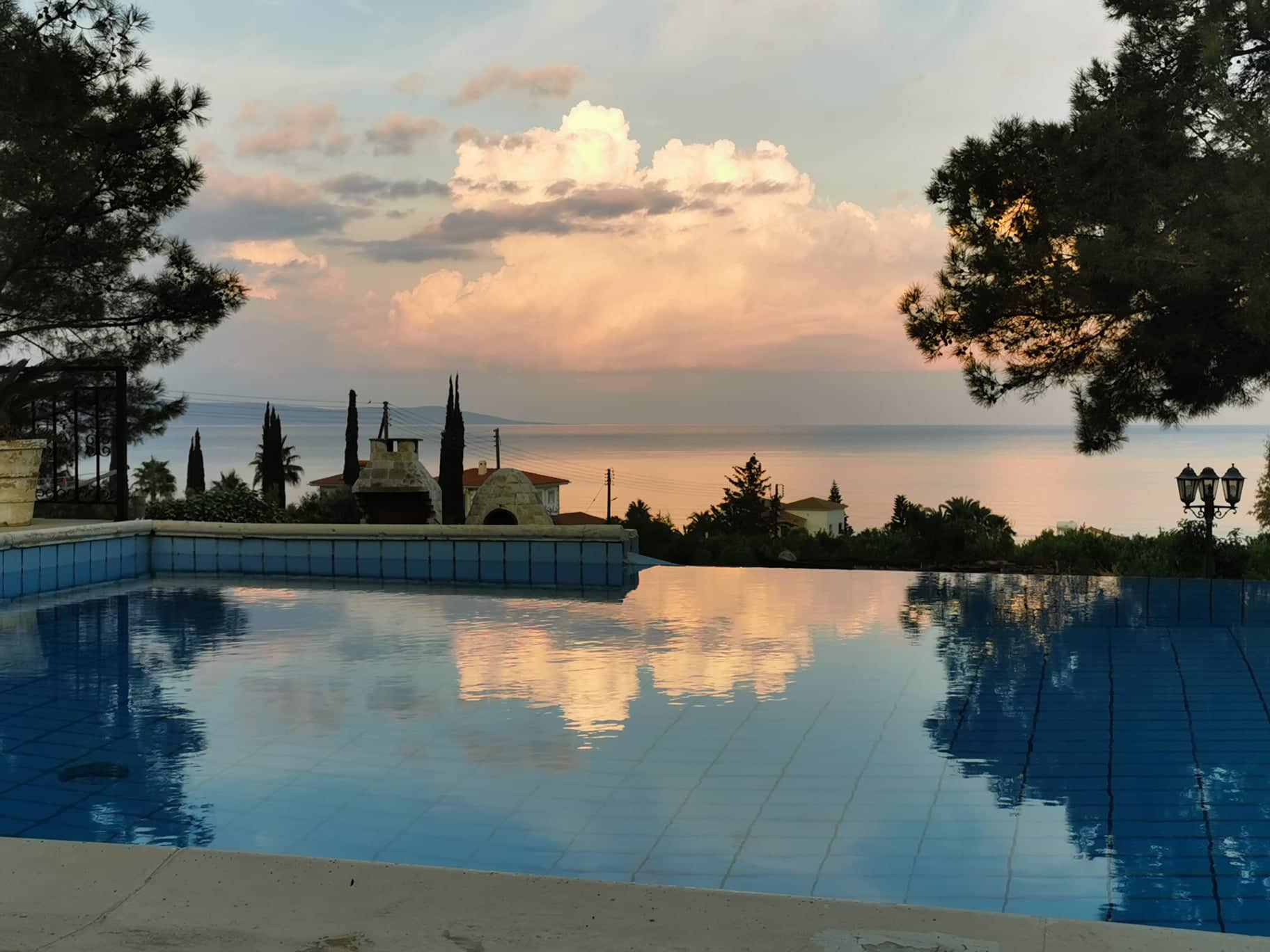 A Narrative Approach to Making New Year Resolutions
Sometimes the morning stars call me early, awakening me with the promise of a pink pearl floating above blue. I stand looking from the moon to the sea, sea to the moon ... the dawn rises, a new day, and a signal of new beginnings.
This time of year - The New Year, millions around our globe set New Year Resolutions in the hope a fresh start will help them recommit to goals, create new habits and let go of old habits that no longer serve them. Only a small percentage will follow-through on their New Year Resolutions. Perhaps it's time for a new way to set our new year resolutions, goals and intentions?
I make a place under a pine tree, close my eyes and take a few deep breaths. I pray, connecting to the divine source that sustains my life. I bring myself into the present. Breath. I pick up my pen and journal to begin these three new year narrative exercises.
I invite you to join me in using this narrative approach to set your new year resolutions. Rather than petitioning your life into segments (finance, career, education, relationships, health spirituality) then listing goals and new habits you'd like to "stick to" for 2021, use this narrative approach to discover a new way of getting what you want, based on what's really important to you and why. You'll also discover what you need to make it happen.
The Narrative Approach To New Year Resolutions - 3 Exercises That Work
For each of these three exercises it's important to create a peaceful environment where you can relax uninterrupted for the duration of each exercise. Sunrise is a beautiful time to do this, but find a time that works best for you and a place where you can feel inspired.
Exercise One: Your Future Story [Allow 10 minutes]
Be free and have fun with this exercise. Take your pen and journal and describe your ideal life in as much detail as possible. Let your imaginings take you where you want to go. Take yourself into the future and write what is happening in your ideal life. Describe your life like a movie scene.
Don't be concerned with how you are going to create this life, or the voices of doubt or fear that whisper in your head as you dream. For now, tell the negative voices that you'll get to them; but right now, you're taking ten minutes to dream. In your mind, imagine the future as real.
What's the first thing you do when you wake up? What does your morning look like – think sensual pleasure - think of delighting your senses in the morning. What to do you see, taste, touch, smell, hear in the morning? Now move through the rest of your day. At each time of day, are you indoors or outdoors, quiet, or active, alone or with people?
Who are you being? What are you doing? Who are you with and where? What kind of work, what kind of play? What are you thinking? What are you feeling? Right down to the end of your day. How do you finish your day? How do you enjoy dinner? How do you feel at the end of your day?
Use as many of your senses as you can to describe your ideal life. Play with the exercise, have fun. There is no right or wrong story. Don't put down what you think is possible – put down what you ideally want your life to look like.
Exercises Two: Your 2021 Journey [Allow 1 Hour]
Use the prompts to discover what you really want, what you need to change, what you need to let go off, what new habits you'll need to introduce, also who and what support you'll need to stay motivated and reach your goals. Put simply you'll have a plan for how to achieve what you want to do in 2021.
If you want your own downloadable copy, please contact me by leaving a message in the comments section below.
Exercises Three: Media Release [Allow 5 Minutes]
Fast forward 12 months from now. Imagine there is a media release about you and what you ultimately achieve in 2021. Write your future media release. Have fun, be creative. Start with a big bold headline.
Reflect on what you've written in the three exercises and ponder on these questions ...
What have you realized about what you really want and what is most important to you? Did you learn anything about yourself?
What do you already have in place to meet your 2021 goals? Are there areas in your life where you only have to make small changes to get what you want?
What do you need to let go?
As you move through the year, your plans may change. As you grow, as you move through your year, new ideas will come forth, others may fall away - it's all part of the journey. With every goal you set, with every action you take, always ask yourself. How does this fit into the overall story of where I want to go? Does this still fit into the plan or should I let it go? Being willing to shift and change, allowing yourself the flexibility to move in flow is important.
Over the next two articles we will cover …

Narrative techniques to keep you motived and committed.
Then, I'll introduce you to the 21 day Narrative Journaling Method which you will use for the rest of the year to execute your plan and see it through, all the way until the end of 2021.